Crime and Thriller genre always had something clairvoyant about it. So let me help you a fully fledged hefty list of some of the best International Crime and Thriller web series genre.
Narcos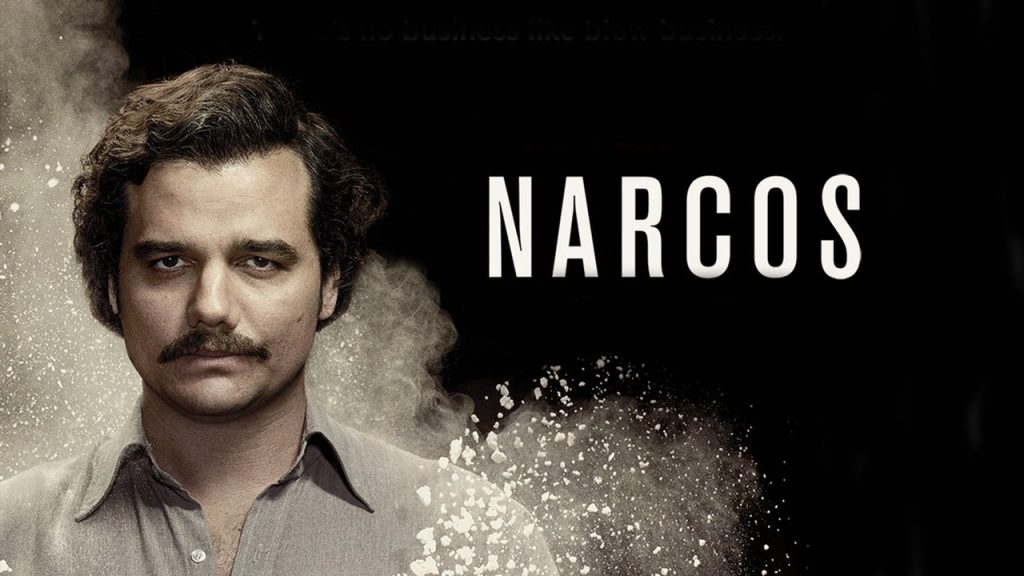 This show is the definition of Crime and Thriller. It has been rated 8.8/10 by IMDB and so tops our list. This show focusses on the life of a drug mafia lord Pablo Escobar and thus has 3 seasons of it. Though there are  many documentaries on drug cartels and although certain names and locations were changed for dramatic purposes, this series is a much better view and more interesting as far as depicting the Columbian cartels during the 80's. This series has excellent direction, cinematography, writing, acting, setting and soundtrack. Along with that Holbrook's and Pascal's subtle and sarcastic narrative adds to the intensity of the series. Pascal, Holbrook and Moura deliver top notch realistic performances. He seems to be cruel, sent his people to kill anybody who stops him, use everything he had to step above the law. The Law is good but become bad with bad people holding it. Pablo Escobar could buy more than half powerful people to follow his orders, but not all people he could buy. There are some people who still believe there was a future for their country by shutting down Pablo Escobar. The series depicts the efforts of two agents from different countries working together to take down the cartels and the obstacles they faced. It addresses the drug trade from all points of view, including law enforcement, politicians, traffickers, media and the victims left in the wake. The most notable kingpin targeted is Pablo Escobar and unless you've been living under a rock, that name is well known. The plot of the show is nearly flawless and makes it clear as to what it took to take down Escobar. It's captivating throughout the series. The writers made it clear during the three seasons that if you cut off the head of the snake, another figure will be standing in line to take its place. The ending leaves the viewer with this realization and also alludes to the fact that the story is just beginning. In reality, although these two brave agents made a huge impact on the drug trafficking business during the 80's, the writers are correct. The snake and the business still live on.
Wild Wild Country
I am at a loss of words to describe this amazing series on the life of OSHO. It is a genuinely fascinating story presented in a rather unbiased manner. Everything about this is just great. It really gets you thinking and shows you both sides of the whole deal and helps you understand why those things happened It has been rated 8.4/10 by IMDB. He was popularly known as the "Sex Guru", this is the story of Osho who came as a motivational speaker and then used yoga, drugs, sex to ease out the life of the youth. He was an enlightened person who was trying to make a place for people that wanted to learn about themselves. There is no one like him, because his knowledge is priceless for what he was trying to teach people.  The directors have done a brilliant job to bring out the truth in the light. The Rajneesh Community were in reality building a city of hope, freedom, peace where people can truly express themselves, live happy and help one another and spread music peace and happiness. In a nutshell, this series shows the fight between two factions – the rajneeshis on one side and the antelope locals on the other. The friction between the two groups escalates with every episode and that may be called gripping in a sense. Though Osho's greed brought him closer to rich individuals, made him a drug addict moved him to the path of self destruction and ultimately caused his untimely death. His thrust of power made him do things that endangered lives of many people. Though he never admitted doing such things and put the complete blame on his secretary another fanatic like him Ma Anand Sheela.
YOU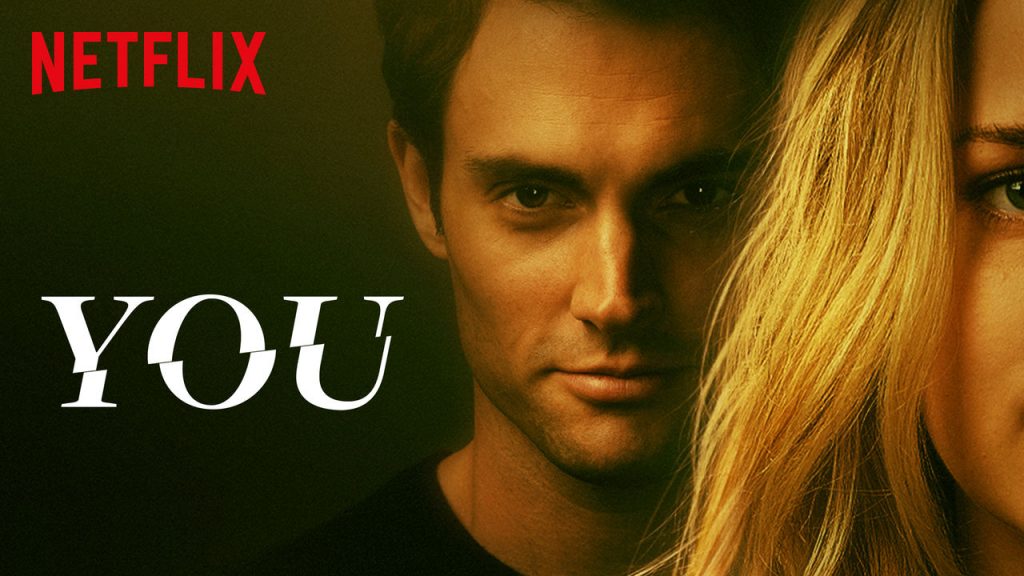 According to me this series was actually the best performance of Penn Badgley. I actually got very much into this show. I binged watched this one in a day and you should too if you are a romantic thriller fan. Every love slaps, homeless romantic people should once see this show. I watched this show and actually paused to take notes. Its IMDB rating was 7.8/10 but the core message was that how private are we with social media and how do we use social media as a character-defining tool. Now, to this, add in the sociopathic Norman Bates and what you have, it is a recipe for a long-winded drama/romance/thriller. The romance element is well-crafted, but I feel it lacked a little truth (possibly due to the protagonist); whereas the thriller aspect, was well driven, but failed on a few levels due to the inherent idiocy of the characters.
This show is riveting like I don't even know how to explain it like I've been waiting for a series like this forever it's The Thrill Ride that you've always wanted to jump in on like I can't even wait until the second season comes out literally jaw dropping every episode of it it just keeps you into and it's like literally watching your favorite book come to life for any one of those like me that love the suspense Thrillers but it's such a unique mixture between romantic rom-com Thriller horror movie suspense ride you just have to watch it. I think anyone that doesn't find this show amazing has got to be a bore seriously you got to watch the series.
Breaking Bad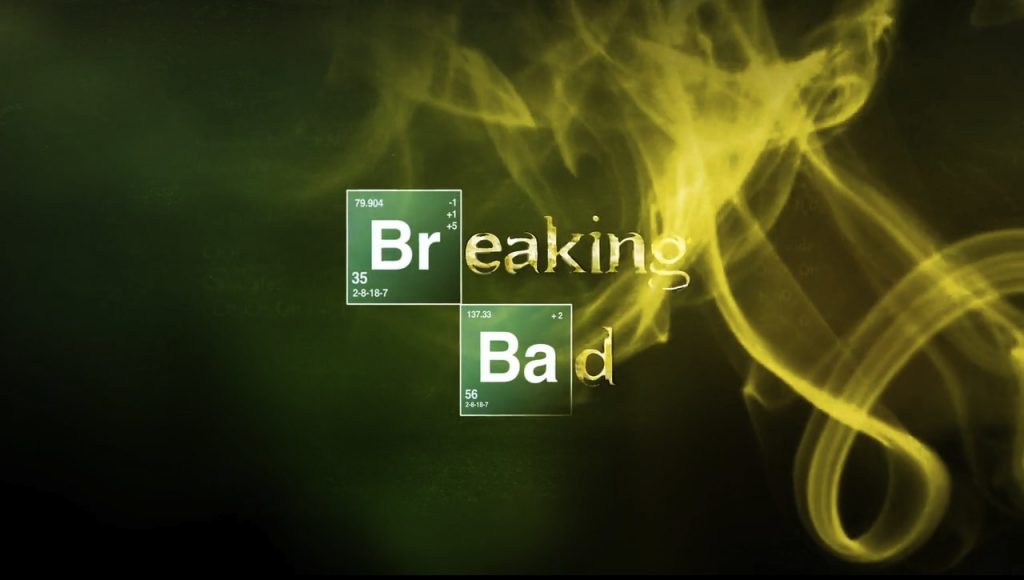 The most engrossing shows you will probably ever watch. Bryan Cranston (Walter White) and Aaran Paul (Jesse Pinkman) are incredible together. Giancarlo Esposito (Gus Fring) character and performance is so incredibly powerful and cold every time he comes on screen you're on the edge. There are some stunning episodes that will be difficult to emulate ever again. (For those who have seen it Season 3 episode 10 'Fly' springs to mind just to name one. Genius.) I have never been so attached to characters in a TV show more than Breaking Bad. This series teaches us that a man can be anything seriously, at one moment he can be a school chemistry teacher and at the next moment he can this most wanted man in the town due to multiple crimes including drug business, robbing a train, attempting lots of murders in his interests. I mean there is no limit for the character here to do things in the name of his family. This simply shows that one person can be this much dark at a time and bright as well at another point. The one thing I liked about this leading character is he is just fearless to do anything, he doesn't have anxiety issues, he is not obviously a coward at all, he is a real man, he understands that he is a man he have to do things that is best suited for his family, it doesn't matter for him whether his family love him or wait for his death,it doesn't matter his son is abusing him, he just wants to provide the drug money to them. He has this hard heart that he goes about murdering a hell lot of people, but it didn't affect him mentally, while Jesse finds it hard to deal with his ongoing emotions. Even with such a negative character I just loved him. He had  so much love for his family, even though things getting out of his hands. Kudos to the creators, directors, actors, especially Bryan Cranston, Aaron Paul,  Anna Gunn, R J Mite,  Dean Norris,  Bretsy  Brandt for bringing in so much to their characters.  Really  an awesome series worth watching. This series truly deserves a Grammy, Golden Globe, Screen actors guild awards
Mindhunter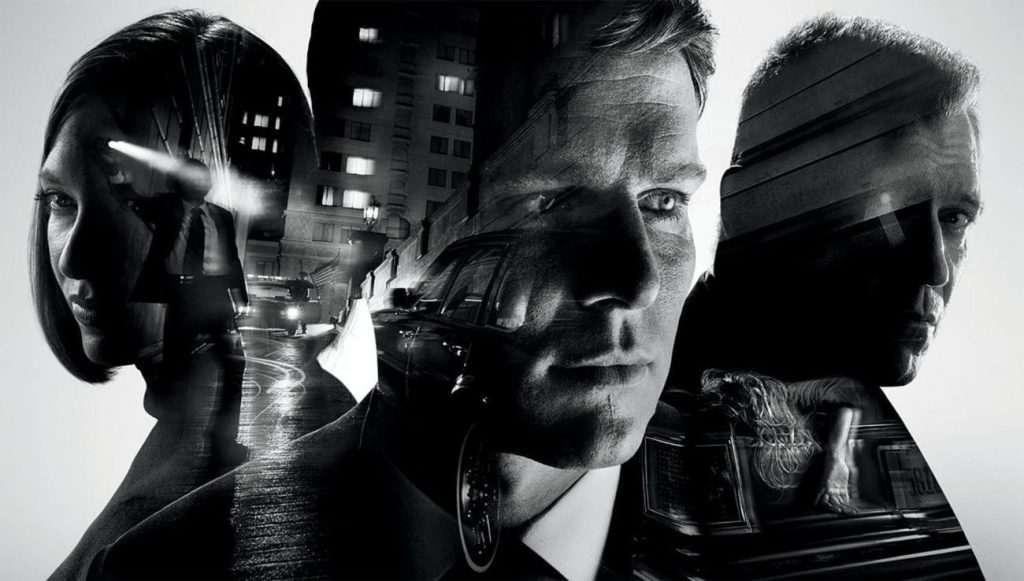 This show is simply captivating because it has a unique storyline which is very much different from the other crime series. The series basically shows the life of the two FBI agents, namely Bill Tench and Holden Ford who are on the mission to interview most lethal criminals who are serving their sentences in order to understand their way of thinking, their motives before committing a crime and try to use that knowledge in their ongoing and future cases. At first, I wasn't crazy about Holdens character or even the actor who plays him. But watching him evolve and transform into an entirely different personality changed my opinion.  Now I find Holden extremely interesting. He has put himself in the mindset of serial killers and it has changed him completely.  Ed Kemper is my favorite,  I think they have done an incredible job capturing such an interesting yet intimidating personality and really showed that at the end of episode 10. As far as I am concerned, he steals the show, showing unmatched emotions throughout both series. One of my all time favorite actors who, in most cases has been in secondary heavy roles. He's Oscar material.  I hope they continue this show,  with all the serial killers there have been this show could be endless.  I would recommend this show to anyone who finds this stuff interesting and to other people as well,  as long as they aren't squeamish. The cinematography of the series and also the castings are good.
The story line is a bit slow but as you go on for 2 episodes then, 3rd, 4th it becomes very interesting to watch.
Money Heist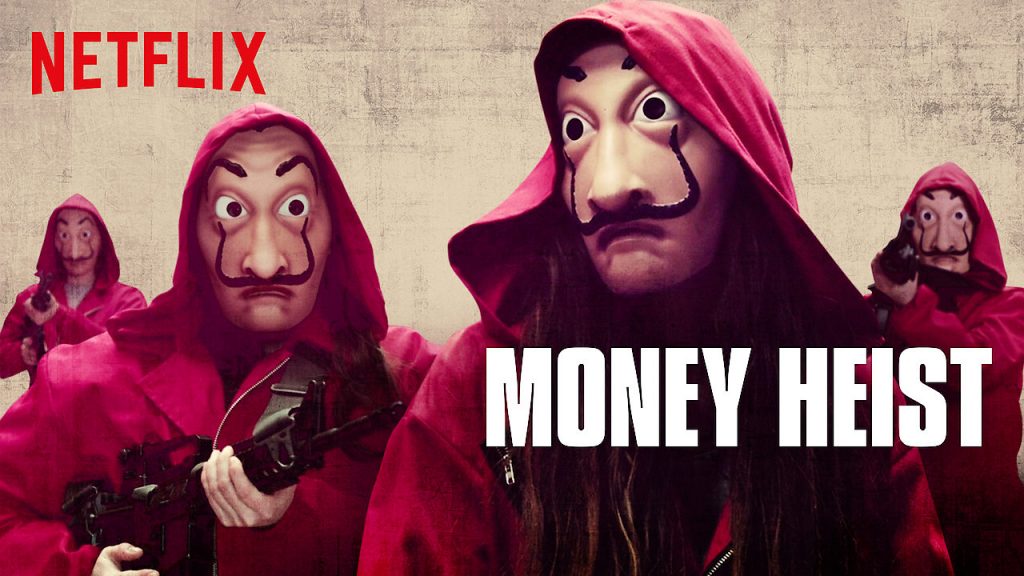 I have just one word for this amazing series "Perfect".  It's a well thought out story with vast opportunities to explore and have fun with from many angles of the storyline, and the writers don't disappoint, not missing a beat. Heck, they found angles I wouldn't have realized were there! The writing is clever in that it never gives you enough to anticipate anything that might happen next. You honestly can't fathom how a character is going to get out of a particular pickle, and you just sit there waiting for the train to crash and the groan to escape your stomach, but somehow the writers keep it on the track. I look forward to seeing the next episodes. I've also grown very, very fond of all the actors, even those who might not have strong acting skills. Only good writing can compensate for that. Given that all is probably Spanish actors, I'm going to have to look up other things they have done to enjoy them further. All the characters behind doing the heist are fun to watch. Moreover, I just got to know that Shahrukh Khan wants to remake it in Hindi. It doesn't matter either it will be a movie or will complete at series times knows well, what will happen. But truly one thing for sure I had never seen heist series with a love story between either father and son or between lovers. This series' theme song is all about the love and ruined. I will not spoil the plot but one thing for sure the last four episodes of season 2 on their best and will remind for long time and just it is professor who will amazed you with his incredible acting but finally it was Berlin yes it is Berlin who will filled up your eyes with emotions and will capable to take all the credit of the series, not only when he done a part as evil or when he looks like a survivor, with his genetically deyhhseas you will find your eyes with tear and you will loved the bad guy.
The Purge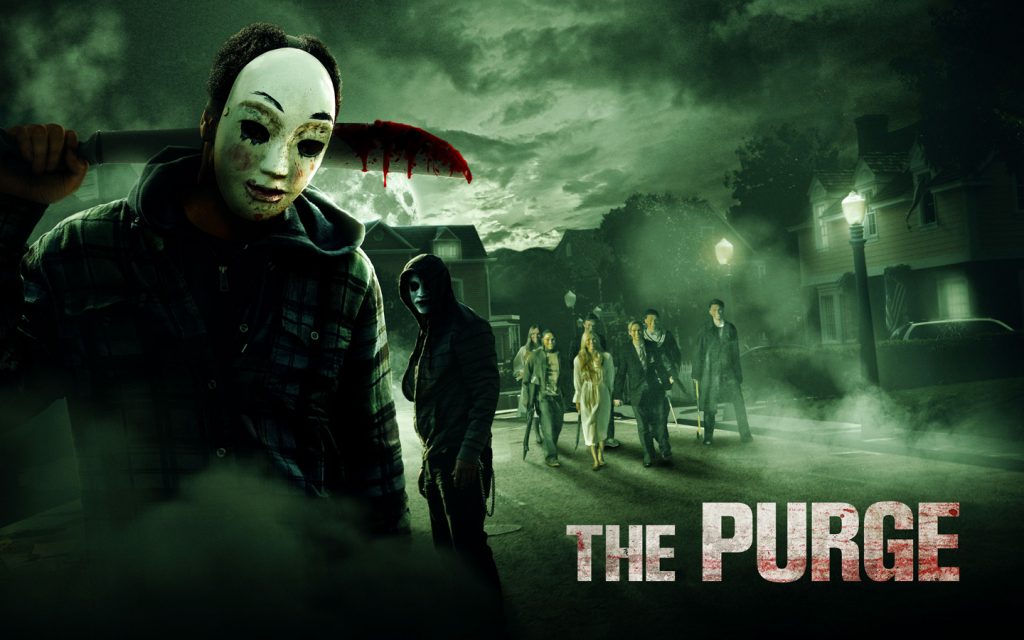 I don't know about you all, but I can say that I am a great fan of fanatic horror and crime series and so it's my solemn duty to put forward one of the most horrific web series available on Amazon Prime i.e, The Purge. The purge is the best TV show I have ever seen. If you have seen all the movies of the purge collection, you would love the TV show because it has an essence of the movies. However, if you did not watch the movies, this show will be filled with suspense.The Purge" has some shocking visuals and great premise. The ten episode format gives the show lots more time to explore the effects of the Purge on everyday citizens The story is the problem here, though. It seems like it was an afterthought. We have to root for these people in order to keep coming back. Too bad I didn't really care if they all died in the end. USA just announced they have renewed the show for a second season I liked the TV show better than any movie. I would highly recommend this show; the direction is excellent, they give what the audience wants at the right moment. The story gets more intense as the show progresses. The Purge team has put a lot of thought into the show. I highly recommend this show to anyone looking for a new one.
How to Get away with Murder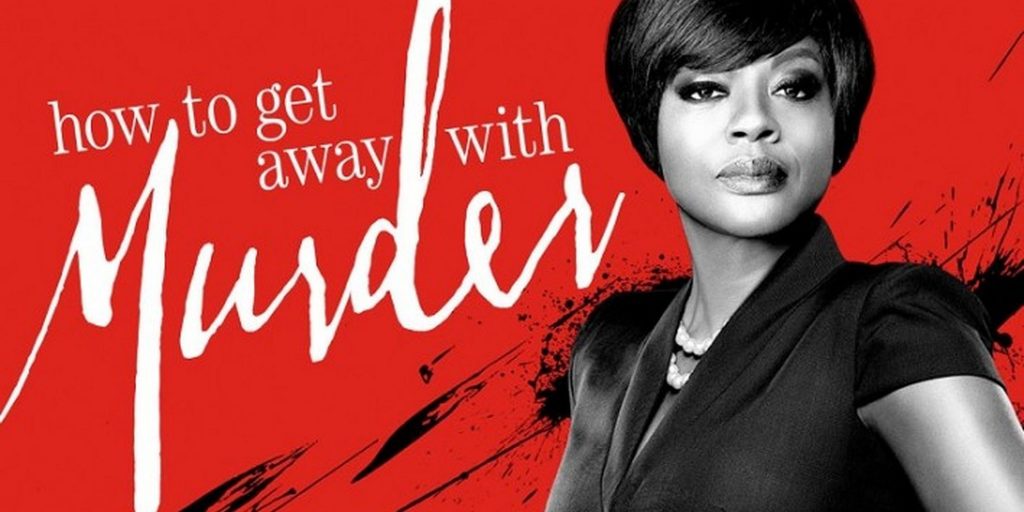 This TV show made me question my career choice. I was never thinking of becoming a lawyer, but here I'm now thinking to do my master's degree in law. I was never so impressed and motivated by a fictional character, but Annalise Keating teaches me a lot. I am astonished by the pure acting of Viola Devis. It is a great plot and Viola Davis gives a fascinating, powerful performance. It is not as unrealistic as some would have you believe. And the plot line moves along in a way that is compelling. There are certain episodes like the one where she put herself in a box, lord. It said so much and the scene was silent. If you have never watched the show is just wonderful from the writing to the actors to the camera men due to the angles of the shots all the way to how they tell the story out of order to give you this shocker each time. I love this show and I love everyone that is behind creating this show for the wonder work and magic put into the show just so that I can enjoy.  It seems like that role is made up for her only. Though the character had abused childhood, she grew strong and became a successful woman. Life prepared other surprises for her in her adulthood, but it didn't hinder her to get what she wanted. I'm impressed with her strong willingness of giving up on drinking and taking her life in her hands even in the worst downsides of her life. Her character resembles the strengths of women that are very often underrated by others. I'm especially impressed with how she fights for the rights of minorities. This TV show is not only for entertaining but also reminding everyone that we all are equal no matter what gender, race, ethnicity, we belong and we all are obliged to fight for that. I want to become strong, independent, and smart, just like the character of Annalise Keating. Her character strengthens my determination to achieve all my goals.
The Fall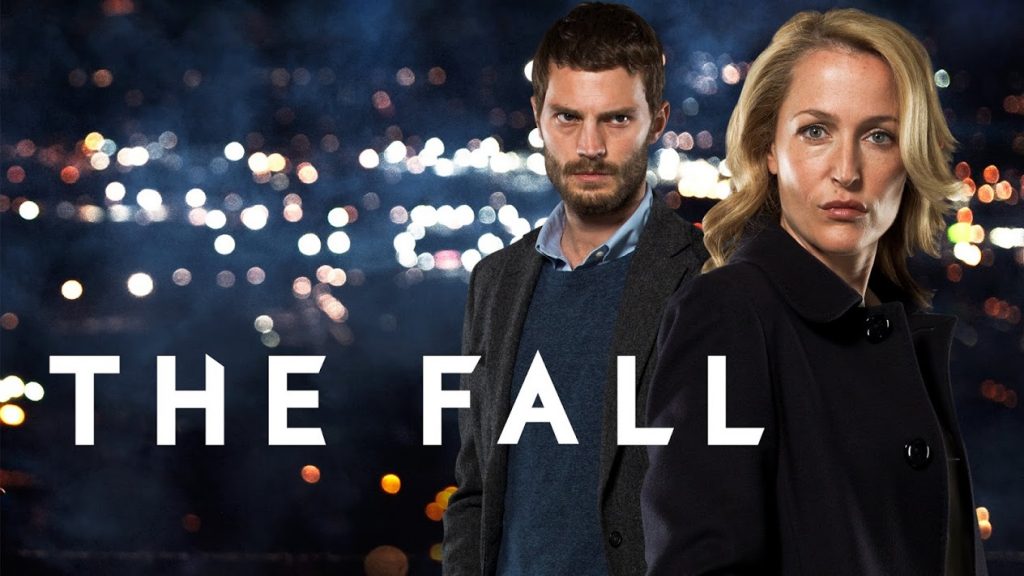 Who is gonna watch a series when the protagonist of the show is such a handsome hot hunk as Jamie Dornan? But keeping his good looks aside and Despite the story being very disturbing and dark I found this series very thrilling and interesting. I don't want to give away too much, but It is not your typical investigation TV Show. It is the opposite. The first episode shows the viewers who the killer is and how he is always one step ahead of the detectives. We see how the murderer lives a double life and how insanely he affects every person on the show in such a dramatic way that makes the show so unique and addicting to watch I was hooked from the first episode itself. It has an intense storyline. It depicts the real world, where there is no happy ending, and how people take pleasure from other's pain. The story might come off a bit slow at first, but slowly it gets more intense and it takes you into a really deep truth about the real world. The story unfolds really slowly. This series is different from all the other series that I have watched. Another great aspect of this show is the feminist-y parts with Detective Gibson, played by Gillian Anderson. She is inspiring to watch and to see how much her character also insanely affects every person on the show in such a dramatic way makes the show so unique and addicting to watch!!!! A must-see for sure!! But Beware: Gruesome episodes that make you want to triple check your windows and locks before bed!!!!! The actors were perfectly chosen for their roles. I really liked the role of Stella Gibson played by Gillian Anderson. The end was not as I expected. People who are really impatient and can't watch it, please don't hate it. I would suggest you to give it a try if you are looking for mystery and suspense.
Dexter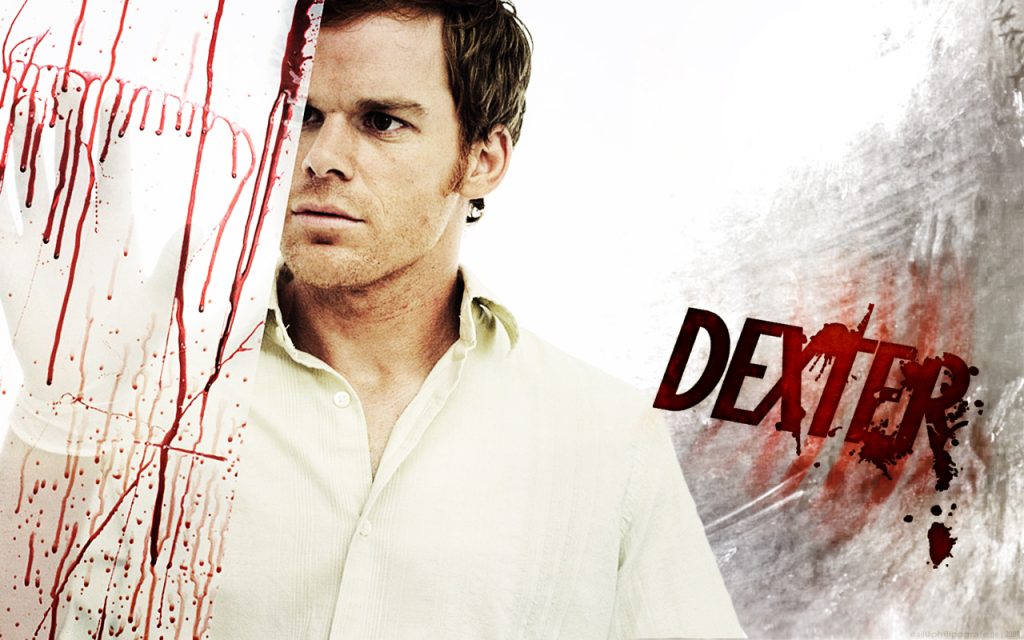 This series has you on the edge of your seat almost the entire time every season there is a new challenge. I have watched it at least 15 times because it is just amazing and I really recommend it, Michael C  Hall acting was amazing. Although I do think it went on too long though after season 5 its way more laid back its all kinda character development, but there is no need for its season 8 was a bit of a thriller and probably the most depressing endings ever. I do think that the writers should do a season 9 and an actual ending. The official ending just leaves you wanting more and ending are supposed to make you feel satisfied. Overall fully recommended also its been like  6 months since I  finished it and still cannot get over. It is so sad that I  cannot make myself to reach the ending. I just can't because it left me depressed for days even weeks.