What's the best part of having an android phone if you are not having Best android games free of all time in it? Maybe you would say that you can stay in touch with your friends on social media, you can buy stuff, you can track your workout, I mean there are so many things. But let me tell you the best part, you have access to an unlimited number of games on your phone that you can play even while working, traveling or sleeping.
You would find an enormous variety of games for Android phones in the Google Play Store, but it can be challenging to identify the real gems. That's why I have put together a list of some of the best Android games that are currently available. Some are free and others cost a few bucks, but all of them provide an entertaining experience on the go.
Player Unknown's Battlegrounds (PUBG)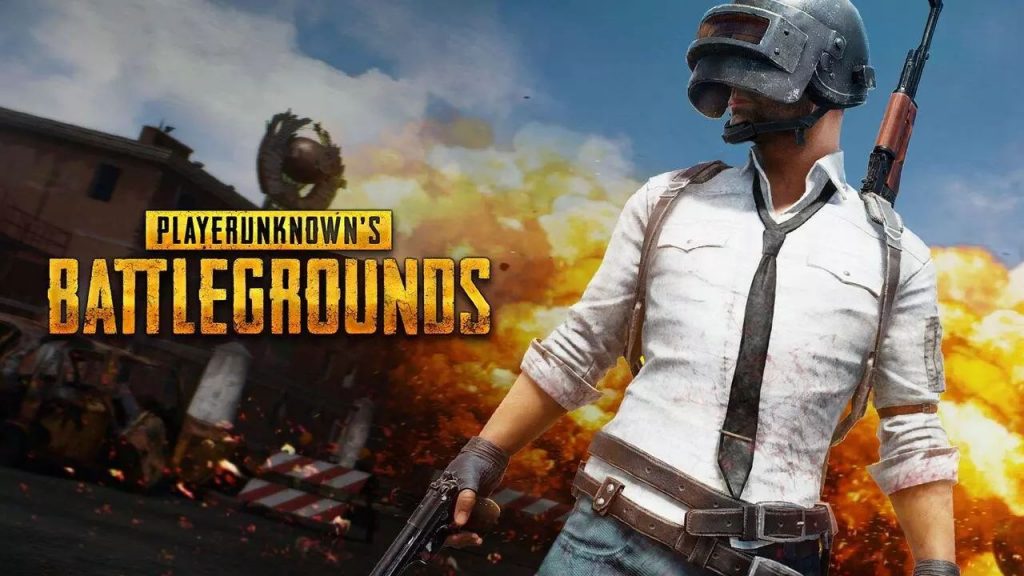 Let us start with everyone's most favorite game PUBG.  This is a battle royal shooter that pits 100 players against each other in a struggle for survival. You need to gather supplies like ammunition, medical kit, bandages, weapons, etc. and outwit your opponents to become the last person standing. PUBG is one of the most liked games and gets your heart pumping every time you play it. This game requires a 64-bit processor and operating system and usually, users experience some lagging. You can also run it on your computers, but in that it requires a 64-bit Windows 7, Windows 8.1, Windows 10 with a processor of Intel Core i5-4430 / AMD FX-6300. But the benefit of playing on the mobile version of this extremely popular game rather than playing on PCs is that it seems to run even better on a smartphone. In other words, this is one heck of a port. This game gives you 4-5  different maps to play and under that has different play versions. You have to drop to a particular location you'll parachute in, loot buildings to gear up, and do your best to survive all the way to the end. You can go it solo, or create a squad of four players or less if you want to try out a team effort. But you need to be very careful though as this game is incredibly addicting.
Into the Dead
This game is one of a kind where you need to survive a zombie apocalypse. This game has all the features to keep you hooked up on your phones. The controls are very simple with a user friendly interface. This game like other Zombie Shooters has objectives which you need to complete. After you complete MS20 you get 3 other modes. The graphics though are very simple yet they are successful in proving to be very much realistic. You also have tons of weapons to unlock. Although it is a bit challenging yet it is too much fun. You can also choose how you control the person according to your comfort. You also have Trial of The Dead for if you want to challenge yourself. This game is just a 90mb download and is available in various languages. Since there is no background story and no levels with no ending so the character does not even speaks. The player just keeps on running forward, falling on the way into a supernaturally thick fog. The background of this game would give you goosebumps as the whole place is surrounded by dense mist, but it is also there for a very important gameplay purpose and to that atmosphere comes an intense background music which surely would give you chills. The game is based on the concept that as players run forward, they must tap  or can also tilt left and right to avoid the undead zombie type humans that suddenly emerge on the screen. In the beginning you have a lot of space, but as you run the thicker the crowd of undead zombie humans becomes until at last you eventually slip up and get eaten.
Fortnite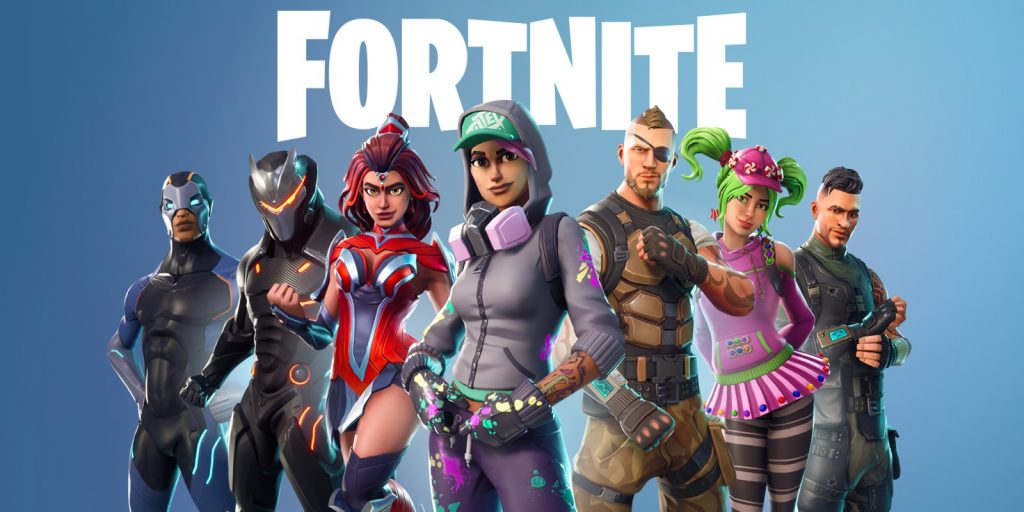 Now this game was rumored to become the sole competitor to PUBG after the rumors of a ban on PUBG. This game in itself has become very successful in getting a splendid response from the gamers from all around the world. Though you can play this game on your Android phones yet you won't find it at Play Store, you have to get it from the Epic Games website. The Fortnite has a simple concept, when you think about it, it's actually very similar to PUBG.  In this game, 100 players enter, but in the end, only one is crowned the victor. Everyone goes in with the hopes of being the winner; fending off 99 other players until all that's left is one sole person or a team. That isn't always the case, though. In reality, no matter how hard you try, there's always that one guy hiding in a bush with a sniper ready to clock you when you run past. Fortnite game isn't even about winning, but it's the journey, the little moments of joy that happen in-game that you can share with others. Every player of Fortnite has a story to tell. Some stories are where the player is the determined soldier who is standing tall against the competitor, there is a pleasure in jumping off a hill and popping bullets in the head. It's almost different that in a game like shooting the act of killing is not primarily to the moments that got you there. At this point, we need to also know how we can play in free Fortnite. It does not cost anything to play Fortnite you just need to download it (unless you're playing on  Xbox One, where you need an active Xbox Live subscription). However, players usual the terms "no skin" and "default" as a slur to simulate people who are yet to get a Battle Pass or Skin. All in all, I can say that Fortnite's stylish looks and risk-taking ideas are what made it into the powerhouse you know today. So it does not matter whether you are fighting with 90 other players as Rambo, or make a team to take down a Predator.
Alto's Adventure and Alto's Odyssey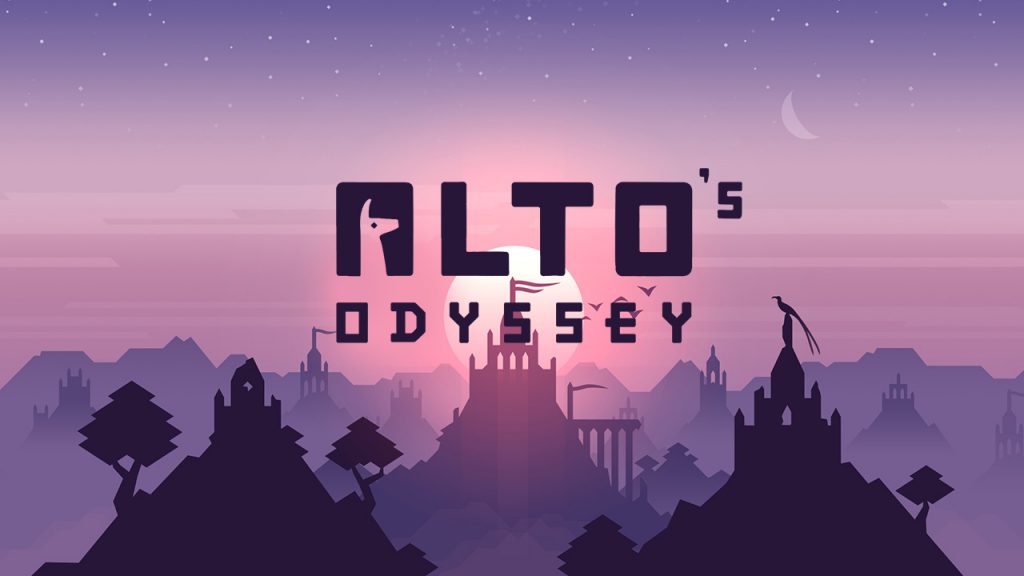 This game is one of my personal favorites. I have been playing this game for more than 3 years now and I am totally addicted to it as you can easily identify. You can never think that snowboarding at high speed could be this much relaxing as well as entertaining. There is a big list of endless running games like the Subway Surfers or Zoo Run but they are not as beautiful and fun as Alto's Adventure. Though there has been another entry to Team Alto by the name of the Alto's Odyssey yet the Alto's Adventure keeps up to be the highest rated and most loved games. The basic criteria of this game are the same as the rest: stay on the path for as long as possible, collect objects (coins or llamas), avoid obstacles and complete goals as they are set. Though in this game the path is a snowy mountain, and the objects you need to collect are runaway llamas. You need to collect coins too, which you can use later on for various purposes, and points to rack up, but in the end, your main objective is to catch all the runaway llamas while trying to stay upright on your snowboard. You would find that the background depicted as the surrounding environment is both gorgeous and deadly at the same time. As you snowboard the weather also changes, from sunshine one minute to a snow fall and worse the next. Even the day time shifts too – while the path is reasonably easy to navigate by the midday sun, it is  more treacherous and creepy at night. Rocks appear from nowhere, chasms seem wider. Though you too can help yourself with the help of a few tricks to boost your speed. Like you can check out the length of your scarf as you back flip and also your total points. That extra speed boost is really helpful for making it over some of the wider chasms and ravines. Points can also be earned if you perform some amazing flips. Though Alto's Adventure has a snowy and wintery background, but Alto's Odyssey has a Desert background.
Where's My Water?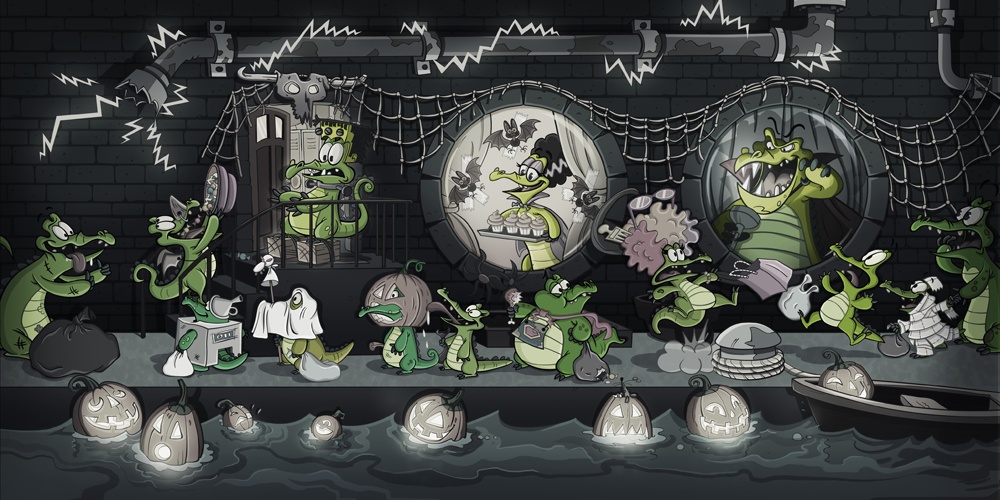 This game is cute, entertaining and at the same time very logic friendly. This game is very satisfying, as you wipe the mud away with your fingers swiping through the screen and the background sound is very satisfying at the same time and even the touch works wonderfully. This game is brought to you by Disney and JellyCar developer Walaber. The basic criteria of this game follow the vintage Disney formula: Swampy the alligator lives in the sewer, and it is up to the player to fill his bathtub with enough water to get him clean. So to accomplish the task and get Swampy clean, the player needs to dig paths through the dirt via simple touchscreen swipes. The lower levels are easy enough for 4 or years old, but as you progress, parents will have to help with the logic and reasoning of choosing moves. Still, it is a great app that will help the player thinks about the best course of action. This app works for solitary play if your child is a bit older.  Though we have a lot of similar games like the Angry Birds and Cut the Rope but this game successfully separates itself from the pack with excellent puzzle design and high-quality presentation. Swampy himself animates wonderfully and always appears incredibly adorable. I hope that Disney has more plans for the character. You would notice that on Google Play Store Where's my Water would be a paid game, but Where's My Water 2 is not paid but free. Choose accordingly, though I shall say go with Where's My Water that is the paid one.
Asphalt 9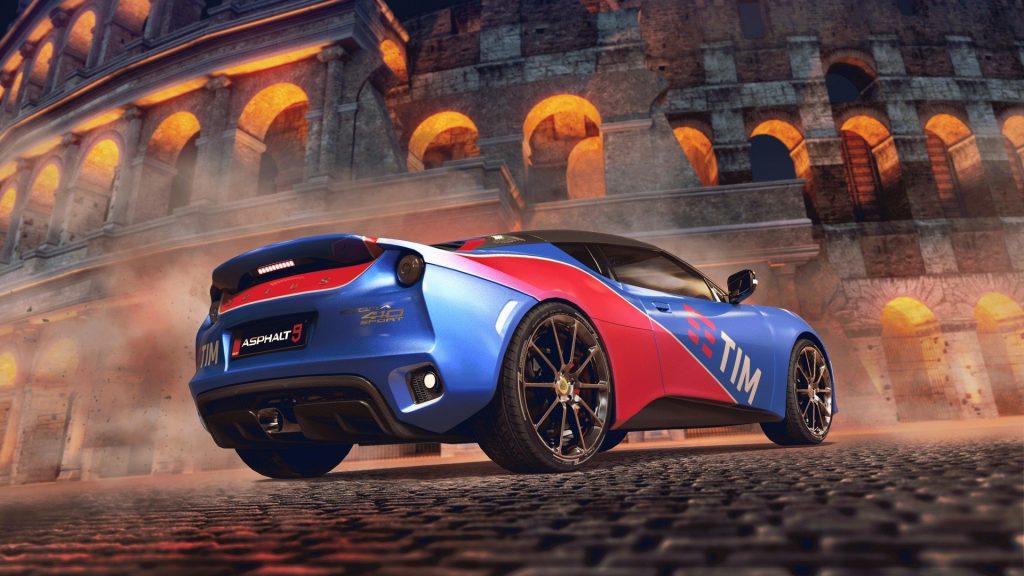 I am not a great fan of Racing games, but this is one of the most loved Racing games after Need For Speed. This amazing game is free to download. Though this game has 1.5 GB download yet it's worth it with all the amazing graphics and it is a  worthy successor to Asphalt 8: Airborne. Asphalt 9 is amazing in so many ways as it is packed with awesome 3D graphics and visuals also with amazing gameplay and controls. Legendary races against millions of players around the world. The game is just thrilling to play.
The gamers who used to play Asphaltt 8 noticed that many new features including Touch Control (an easier way in controlling your car when racing), much cooler cars (including the Lamborghini Terzo Millennio and Bugatti Chiron), noticeably better graphics, a lot more players, thousands of clubs you compete for, and many new locations have been added to Asphalt 9. Special and daily events keep you ready for more challenges. Daily events make it much easier to collect other blueprint cards and credits. Special events give you a big chance to collect for an exclusive vehicle! Usually all opportunities to get the cards are taken afterwards, so it encourages effort during the event. Multiplayer 2.0, anybody? In the recent update, Gameloft set up 2 simultaneous seasons. The World Series last a few weeks, allowing for some spread effort to push for the top. The Limited Series lasts about a week, encouraging players to work for that Master ranking before it ends. The system ranks players in leagues: Unranked (for those who haven't played yet), Bronze, Silver, Gold, Platinum and Legends. Each league except for Unranked gives prizes at the end, which only increase as you climb higher. Most seasons hold special rules and regulations to allow for more just races (it'd be unfair if a rare S-Class car could be used to compete in the Bronze league!). It pushes for challenge and determination! Also, it has a Club System where a club consists of up to 20 players. It encourages contribution of all the members as they work together to meet club season milestones and collect prizes for everyone. A good club can contain players of different levels of skill, but they all work together to reach their goals. The game provides a club chat and club race mode, which most of the clubs usually use for helping others learn the best routes.
Call Of Duty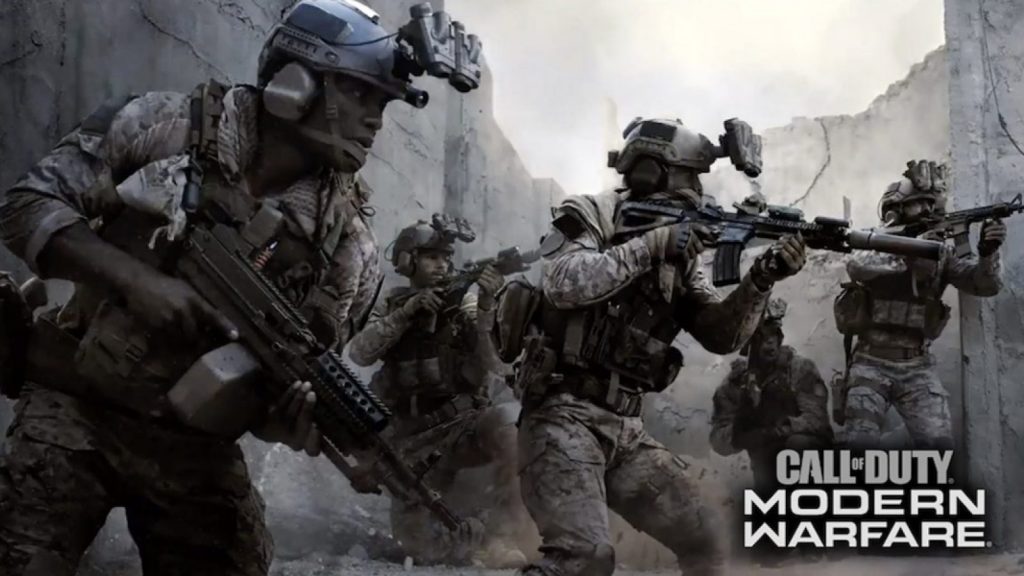 I don't think there would be any gamer who hasn't heard about this amazing game. This is an amazing game with great addictive game play and a strong story line throughout the game. The graphics are mind blowing, detailed and excellent. This game is an amazing thrill ride. If you have the urge to play a first-person shooter that echoes a modern day version of Saving Private Ryan, then this game is for you. The single player is great. The controls are responsive, and the frames per second are liquid smooth. Furthermore, this game has an intense and relevant story, which, though it does not get in the way of the action, still gives you enough impetus to keep playing. The most unique moments of the single player missions feature you as a defenseless character (e.g. An Arabian president, or a soldier who is a victim of an atomic bomb attack). In these parts you don't shoot any guns; all you do is watch the story unfold first-hand. It's great as an experience, and the intensity of the rest of the missions will have you on the edge of your seat. The one and the only problem with this game operated by the single-player mode is quite very short. In this game you can Increase the difficulty so that you can challenge yourself, however, the important point is it does make the enemies more deadly, which can sort of detract the fun from it. Though you would experience that Call Of Duty has lacked in the arena of single player mode, quantity yet its cover up with its good quality. This game, let us know the background story from different perspectives, and you will play as a new British SAS operative as well as a US Marine. The battle of this game takes us from a rainy night at sea on a boat that is actually in the action of sinking to a missile where it is for us to save millions from a nuclear-powered death. Though all along the way you would find that there are plenty of heart-stopping moment where you will look around the room for someone to say, " Dude, you won't believe what just happened." The movement in this battle is normally quite simple. Though all throughout the game at the bottom of your screen you have a compass and also the direction of your present objective is marked, this is because you will be conducting full-scale assaults by moving from house to house, also taking out a lot of enemy troops along the way. There is an incredible moment in a battle field. And in case, if you're looking for durability that's where the multiplayer comes into the role.  In one game, up to 18 players can get online and get into a match on one of 16 different maps. There are six game modes to choose from. The old standby is a team death match, though you can play in a free-for-all death match, which isn't as much fun as the team modes.
Hill Climb Racing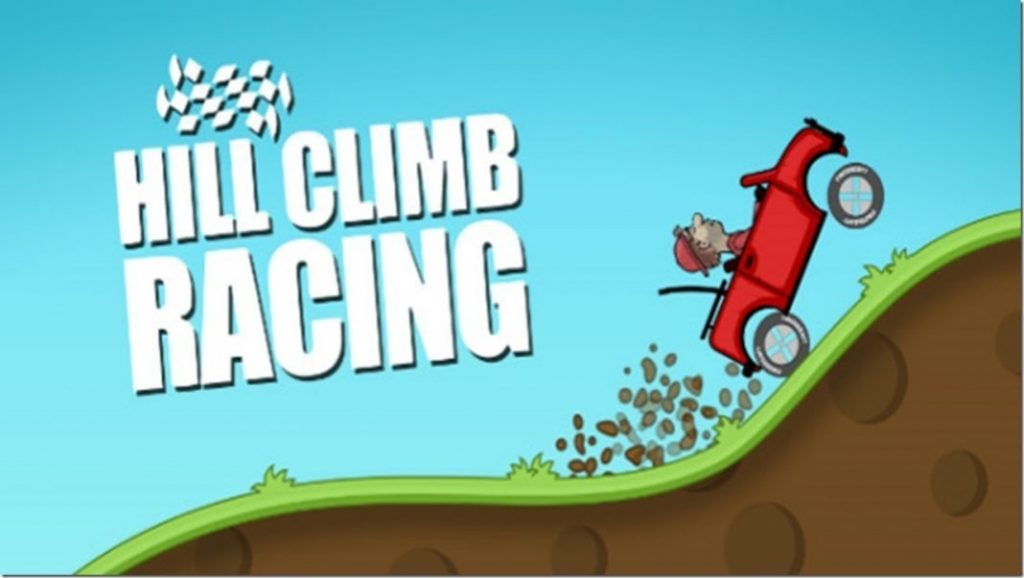 I don't know how to explain about this game because it is one of an entertainment box Though you would find in Play Store that all games are heavy downloading and also require a variety of processors, but this is not the case with the Hill Climb Racing game as it offers you fast paced gameplay which is quite amazing and is not high graphics as well. Since this game has quite a low file size so it is easy to download using any network. This is a physics based game where you need to race a vehicle on rough surfaces without tumbling the vehicle. The jumps are going to give you bonus points as well as the flips that you do while driving.
But the risky part is that you may fall upside down, and that's uncertainly killing the driver and you can't drive the car very slow as the fuel might run out.
Also, Check out the Best PS4 Games 2019 and remember The true object of all human life is play.