Crime and Thriller genre always had something cathartic about it. So let me give you a full blown hefty list of some of the best Indian web series of Thriller and Crime genre.
If You Love Criminal Minds then you will Like Romantic Hearts as well.
Bandish Bandits

Bandish Bandits, I have to say it was an intriguing storyline, never I have seen such storyline before, there are many such stories based on a lot of other things like dance and all but, to say on music and that too on Indian classical. It just is too catchy. The title 'bandish bandits' is itself catchy and not just for the namesake, it gives the zest of what the story is about.  The writers did one amazing job to involve the youth and target the young audience with really nice script. They literally made Indian classical music to come into highlight once again, but also not to just make it boring, they have balanced it all out with modern songs and how they can be pleasing even with light lyrics.
Let's start with the protagonist, Radhe who belongs to Rathod Gharana of Jaipur, is a musical. At the other end of the spectrum is the pop sensation Tamanna. They both have affection towards each other later in the story. So Tamanna offers Radhe lump some money to perform alongside with her. But what is a middle-class family without some debts, right? But there's a catch, because of Radhes family he cannot do so. What better way than to perform live with a mask on!. Radhe soon earns the nickname of "masked man" who is loved by everyone. But the story is just not terminated on this. There are lots of secrets to look out for. The only thing I feel was a bit turn down was that even though the last episode is a cliffhanger, there are still many mysteries that remained unsolved and I feel that is a bit of injustice done to this amazing storyline.
To sum up the series, it is an amazing piece of work. They do show what Indian classical musicians go through and how tough it is to make a decent living out of it in contrast to modern music. The cast all together gave high performances which are unlikely nowadays.
Mirzapur
Believe me, I have watched this series 3 times now in a gap of 1 month and I cannot stop thinking about the Season 2. Mirzapur is an intended dark and intense themed drama, not at all entertaining or fun watching, but entertaining as it has a potential attraction towards it. The Storyline is a fine depiction of scenes and portrayal of characters is well achieved by direction, but surely this doesn't hide certain loopholes observed. Language and acting is good rather perfect in some cases else is otherwise, Mirzapur lacks sense and is in a way promoting sex, violence and crime. This is not at all true description of the real district Mirzapur, it is entirely fiction, so viewers don't be judgmental to us UP Wallace, don't form any kind of prejudice against us. The characters and their work cannot be appreciated in any words. The best gangster story with the badass boys and a lot of adult content along the way. It's the best Of Thriller and best Of Crime. The role of Kaleen Bhaiya played by Pankaj Tripathi could never be played by anyone better than him. Ali Faizal nailed his part with h Vikrant Massey by his side and Divyendu Sharma gave an unexpected performance shocking every critic. For me, it's the best crime series till date and yes, it seriously can be compared to Anurag Kashyap's Gangs of Wasseypur.

Sacred Games
I seriously don't have the appropriate words to describe this series. Rated 8.9/10 by IMDB this Indian web series with some of the most amazing cast like Nawazuddin Siddiqui, Saif Ali Khan and Pankaj Tripathi has one of the most brilliant content to binge watch. It is an intense series revolving around the life of its characters and is a must watch for all those Nawaz fans out there. It has a dark and a psychological thriller impact to itself. The character of Gaitonde played by Nawazuddin Siddiqui has been praised the most due to its boldness and intensity. While the character of Sartaj played by Saif Ali Khan still has its faces to be revealed. Though Radhika Apte had a very small role, but she still played her part very well and managed to make an impact on the audience.  It's based on Vikram Chandra's novel Sacred Games. The Season 2 was not as interesting and happening as Season 1 yet it gave us some new faces like Kalki Kochlin and Ranvir Shorey along with some detailed roles of the existing characters like Guruji. For all this I think the directors Anurag Kashyap and Vikramaditya Motwane deserve a lot of appreciation.

BOSE- Dead Or Alive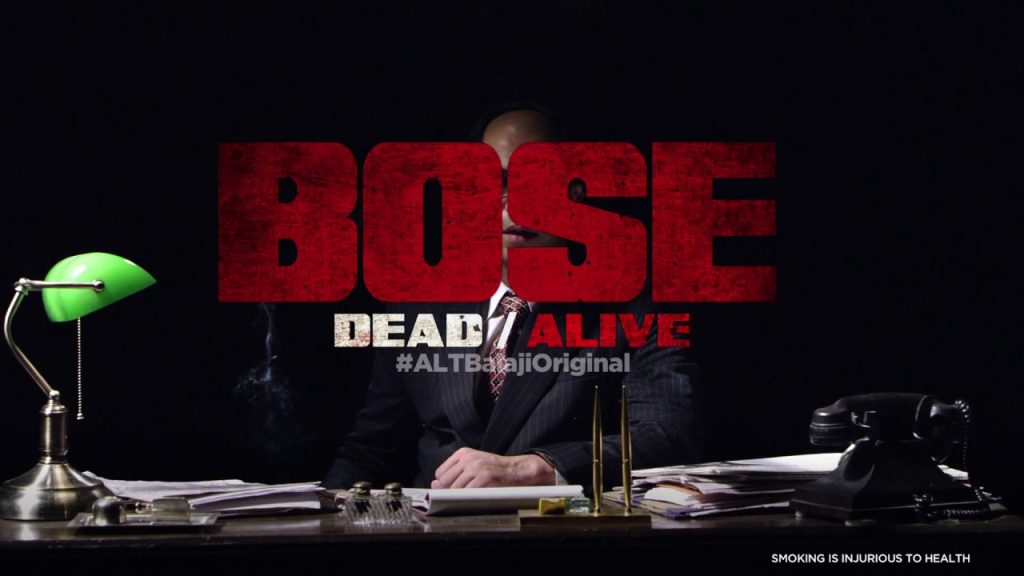 All those who are quite interested to know the true story behind the disappearance of Subhash Chandra Bose, this series is a must Watch for you. With Raj Kummar Rao in the lead, it can be said that he well acted his role and was helpful in making a deep impact on the viewers with his dialogue driven senses. The supporting cast includes Rao's girlfriend Patralekha, Alex O Neill & some Bengali actors have also given a commendable performance. This show throws light on Netaji's relationship with his Caucasian wife.  The amount of research done is commendable. The director has to be appreciated for giving us a good show & extracting fine performances. The show has an excellent Bengali rock soundtrack, which will haunt you. The director of this series Hansal Mehta has earlier bought us Shahid and Aligarh both with Raj Kummar Rao and he was able to get the best out of him. Raj Kummar was so engrossed in his character that when he slaps his professor when he was giving his exam literally sent chills down our spines. The story begins with the death of Bose and then revolves around the scenes from his college days till his death in 1945.

Criminal Justice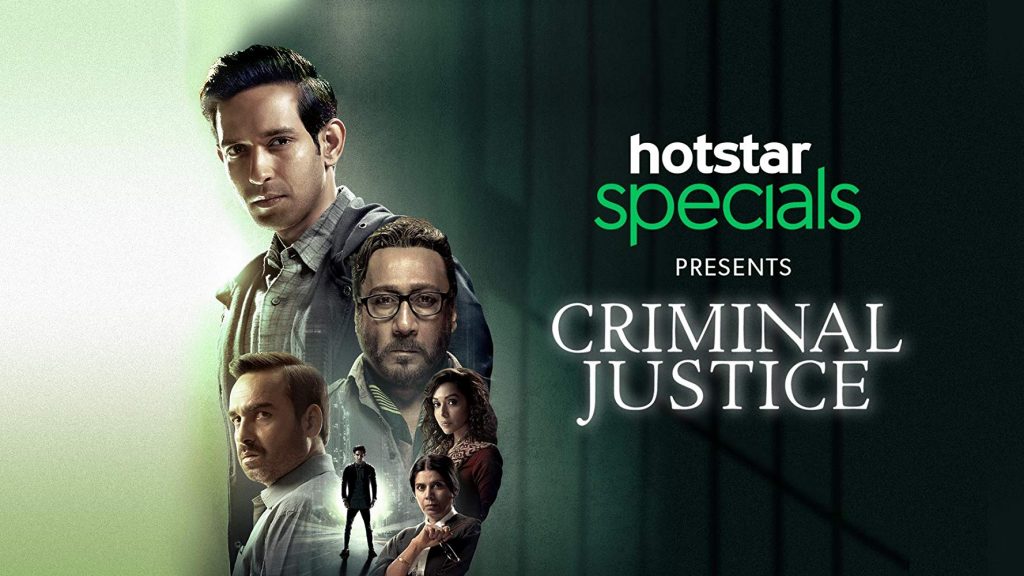 Did you ever want to watch a Bad Ass and Mind Boggling web series? You guessed it right. This is the one my friend. This web series can make you go from Oh Really to Oh No to OH MY GOD. This web series has more twists and turns than any Sas Bahu Serial plot ever could. It has Drama, Romance, Comedy and lots and  thought provoking. Surely you would be puzzled a lot in this show with a lot of questions, but most of them won't be having any answers. It is officially based on the first season of Peter Moffat's 2008 BBC series of the same name and has been rated 8.1/10 by IMDB. You will see Vikrant Massey change his character at every inch. We can follow his character's journey – from Aditya's journey in jail and how he transforms from a meek, lanky asthmatic kid into a Bulked-up bodies. At every stage his character becomes more and more bold and till the climax when you think you know what is happening, BAM!!! Whatever you thought all the way through wasn't true at all.  At every point of time we are confused by the fact that Aditya's character is guilty or innocent which makes this series much more interesting. Even though  I must say that Criminal Justice is not a binge-tables show yet you will find yourself thinking about it well after it is over. The reason is because of extraordinary acting. Also, I feel, Vikrant Massey should be given more lead roles; it is time and he is ready. The serial killer is no where near your predictions. It is a must watch series for all those who love Criminal Mind series.

Twisted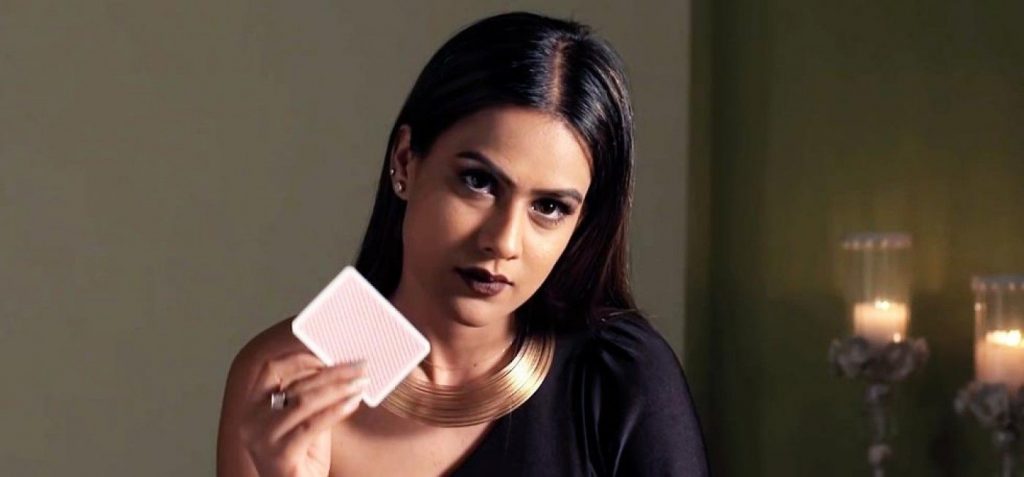 Now this series is a cocktail mix of all best Of thriller adultery dark. It is character driven by the actors playing the best of their roles, specially Nia Sharma and Tia Bajpai, who delivered an amazing performance and blow our minds off. This Vikram Bhatt's series has set various benchmarks in the genre of Indian Thriller series and has proved to be a tough competition for others. You can literally binge-watch all the 13 episodes of this series and still keep thinking about them at the back of your brain. Though it has been rated 7.1/10 by IMDB yet was successful in proving really impressive to its audience. It is an LGBTQ content filled series, which is filled with Gay and Lesbian romance yet it is a thriller to watch with its sudden change of events in every plot. Viewers went crazy when the secret relationship between Alia and her flatmate Zara was revealed. People are giving lots of respect and love to the makers and actors and expressing their excitement about social media. Though the lead, Namit Khanna hasn't had a big role in this series yet he was helpful in making an impact. All I can say is that this web series is best, Of Romance along with intense scenes, so viewers watch it at your own discretion.
Rangbaaz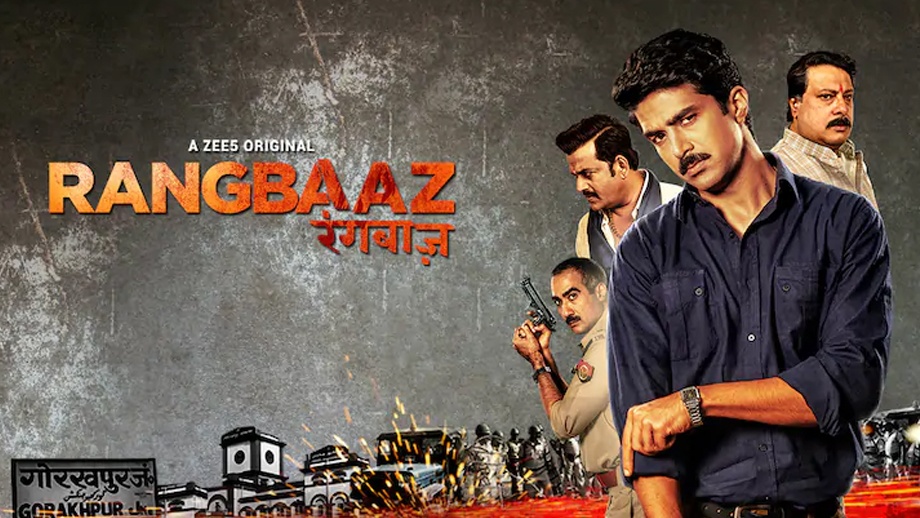 Now who would have ever thought of seeing Saqib Saleem, Mere Dad Ki Maruti boy in this  action packed and political drama? With his intense looks Saqib surely has made an impressive performance. It has been rated 8.6/10 by IMDB. This series was  released on digital platform globally across more than 190 countries and since then has got a thunderous response from the viewers who can't stop praising lead actor Saqib Saleem's performance in the web series.  The story is based on true events which revolves around a gangster Shiv Prakash Shukla and his journey from an ordinary college student in Gorakhpur to the most wanted criminal in North India. We also get to see various commendable performances by Tigmanshu Dhulia who played the role of a corrupt politician, Ravi Kishan played a Bihari Bahubali and Aahna Kumra portrayed the love interest of Shukla. This web series seems to have  joined the league of gangster dramas like Sacred Games and Mirzapur which have become quite a rage among the digital audiences.

City Of Dreams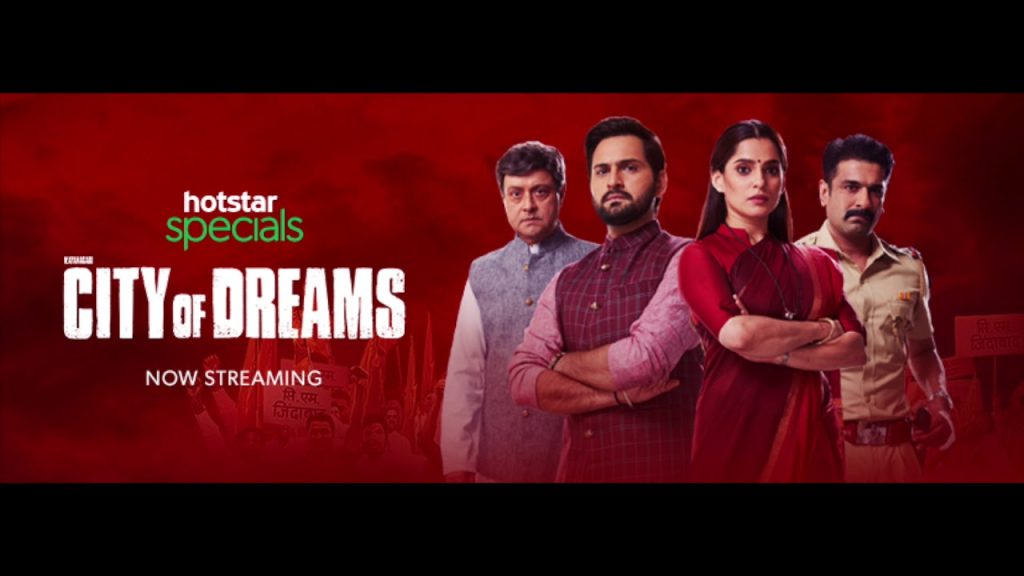 This 10 episode web series is a culmination of political and thought provoking turn of events. The phrase" City Of Dreams" is used in Mumbai and thus have gangster drama. The heart thumping introduction music is enough to mesmerize you and urge you to watch the series. The brother-sister relationship rightly showcased. They fight for power, yet they don't hurt each other until they question her feminity. The perfect picturisation of a close knit political family that falls apart due to conventional thinking. And we cannot forget Ejaz Khan, his performance is captivating and provoking. Though I must say that the plot is badly written with predictable events happening and portrayal of obsession is made all throughout the series and there are multiple plots running at the same time in the web series yet the actors have very much saved the whole web series from collapsing.  On one hand one character wants to be the only heir of his parents' property and on the other a couple is reluctantly mad in love with each other. It can be said that the work of the actors can be blamed, but we need not forget the bad written script.

Breathe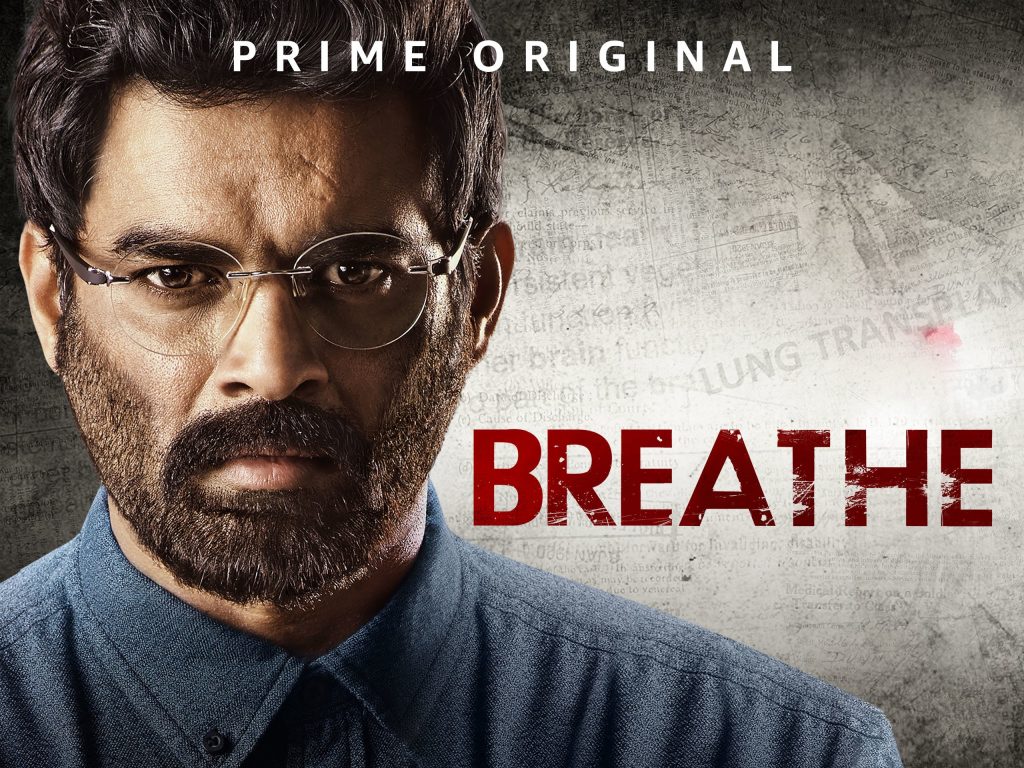 This series is a must watch for all those detective and thriller fans out there. It has an amazing plot with nail biting suspense. No less words can be used to describe this amazing series. Though I have seen other Indian web series too, but this is something else. This is like a roller coaster ride, you will not expect what can happen next. It's amazing, honestly, I got tears at the end. Acting, music, presentation, location everything was perfect and the story is nice. We really need this kind of series instead of that old school sas bahu drama because world engaged in this kind of shows not in old melodrama. It is also a proof that our actors are talented but there is no platform for them and sas bahu drama don't respect their talent seriously, so there is a need of these web series or shows which can utilize and can improve the quality of the industry, superb show, bravo to makers and team. Though I must mention that the first 2 episodes are a bit boring as they are too long and don't make much sense. But with the 3rd episode you can really get into the flow of the series. Madhavan plays a very intense and dark role, but his acting is really appreciable. He plays the role of a single dad whose son suffers from a lung disease and it can only be cured with an urgent lung transplant. Since he is a dedicated father, he goes to the extremes to help his son get out of his misery. For this, Madhavan kills all the donors so that his son would move up the list to receive a lung transplant. Yet I feel elated seeing seasoned and prestigious actors like Madhavan signing up for web series. Let this be a cornerstone for the change we badly need.

Apharan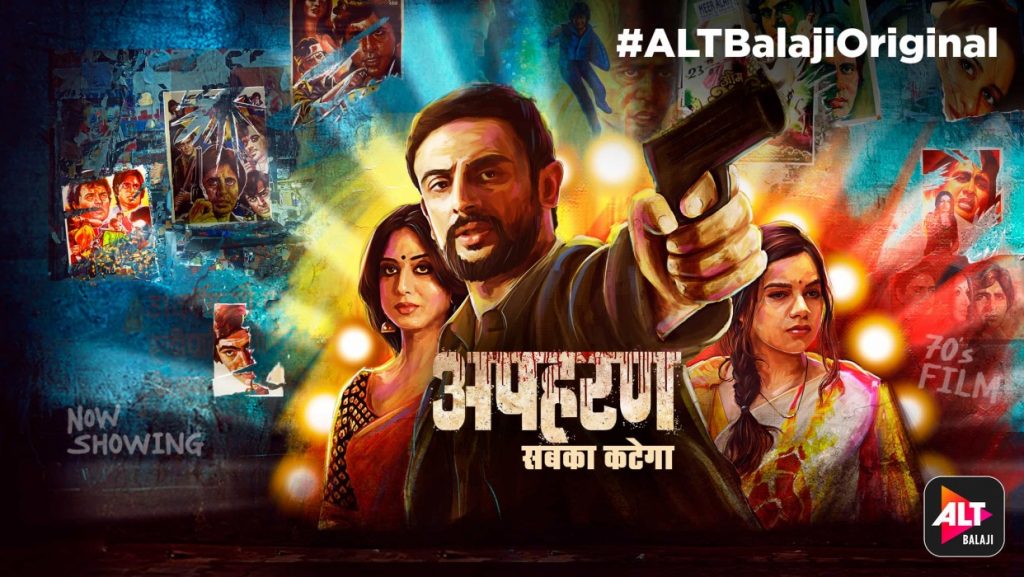 This is a must watch series for all those fans who love Mirzapr and Gangs of Wasseypur. It is a kind of web series in which which a aam aadmi in a small town city in India can relate to strongly. After a long a time I have seen an excellent thrilling web series called Apaharan. Hats off to Director and especially to scriptwriter whose work can be seen in every episode. In spite of a kidnapping story, it has all ingredients to keep you hooked. Every episode is interesting. Arunoday Singh performance is excellent. All other supporting  casts are too good. And the music is awesome. Clubbing old music themes to tensed and chasing scenes is remarkable. This series is purely entertaining and best of thriller. It represents a murder mystery and cops life. This series is set in Haridwar. Its a Funny and action packed series which is full of suspense. Every episode of this series is full of entertaining and keeps you hooked to your laptops. This series has old music themes clubbed to it and this has made it very awesome. The work of lead actor Arunoday Singh is very much appreciable. While Mahie Gill and Monica Chaudhary were other explosive entertainers. All in all an excellent web series. Hats off to maker of this great thriller episode.

Hostages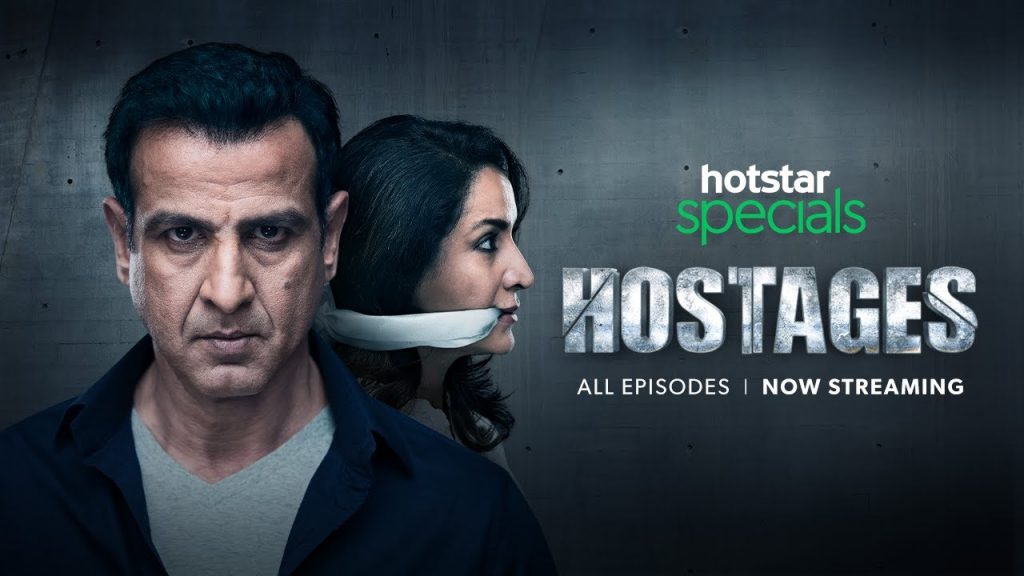 This Series revolves around the life of surgeon Dr. Mira Anand which is played by Tisca Chopra. Hostages are an Indian version of the Israeli and American series of the same name. The plot actually is that before the night Mira plans to operate on a minister, her family is taken hostage Now she has a choice either to save the minister or save her family. That's what made this series a total slow paced. I had high expectations of this show, but unfortunately, it failed to impress. To be honest, the story had the potential of turning the series into a gripping drama. The problem with the filmmakers, may it be our 3-hour long theatre, films, short films, or web series, they think that once big names sign their films and they have the marketing budget, there is no need to break a sweat building solid content. The turn of events leading to the end is also disturbing. The problem is that every character in the series is not what they seem to be. As a viewer we get confused with so many sub-plots and sub-layering of characters and that made this series super. But we shall also notice the fact that it's quite engaging and keeps you into it till the very end, which most of the series fail to do. The climax becomes extremely dramatic as the stakes become undoubtedly higher in the end. Good performances by all the actors. I would give it a thumbs–up overall.

Leila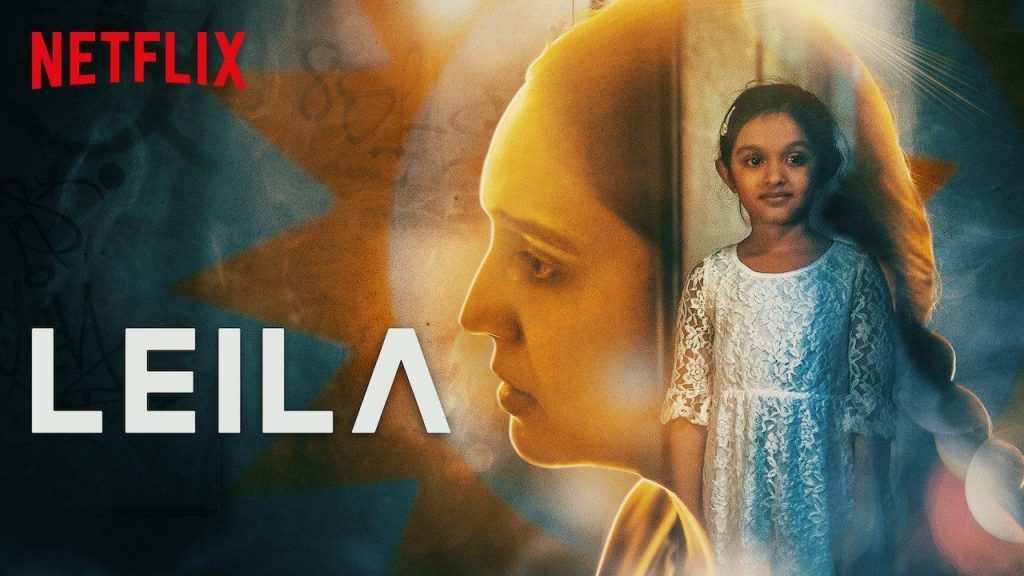 Leila is something that can't be expressed in simple words. I found many people criticizing this series, but I totally untrue. While  some say its pointless but according to me this series has a great level of addiction to it. With respect to the concept, story and the acting of the cast, I feel the actors have done justice to their roles and played their part well.
The cinematography was spot on, the future portrayed in the series felt like real at times.
In some of the reviews I have read people forcing their criticism for subjecting Hindus as bad people and have called for stopping Netflix from making such shows for the Indian viewers. I respect their views, however, I won't say they are completely correct. There has been instances of forced religion in many parts of the country and this has affected the minorities to a great extent. The creators of the show may have their own views about Hindus in the country, however the future they have projected is simply a figment of imagination basis the current situation in the country by exaggerating a few aspects of life in the society dominated by one community. And this is highly possible considering how things are moving up now. I feel, some audiences are feeling challenged by the way certain life norms have been detailed in the show. It's just a work of fiction and there should not be any reason why they should feel that way. The characters played by Huma Qureshi and Siddharth have a condescending effect on its audience and that's why they are being so very appreciated. Watch it if you really have the guts to see what our future might be. All the Best!

Delhi Crimes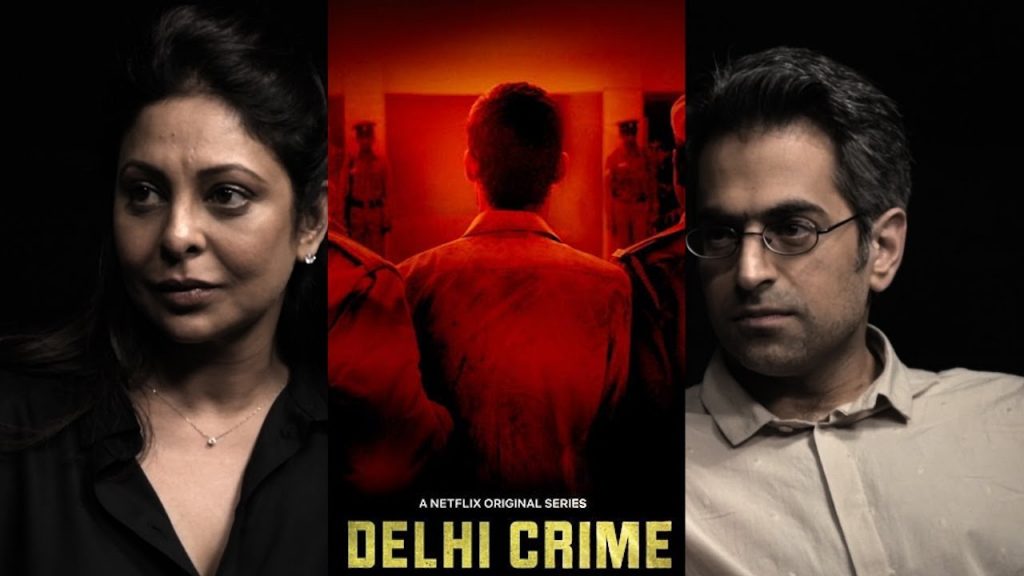 If you want to know the real story behind Nirbhaya rape case this is an ideal series to watch. This series is a part adaptation of the real rape case and along with that it expresses the real plight and the experience of being a lady police officer and a mother at the same time. In the lead is Shefali Shah, who is playing the role of a police officer who takes on the battle of this heinous crime and alongside being constantly scared for her daughter. Alongside such a great actor Rasika Duggal proves to be a real competition proving to be the best choice of actor for this character. She plays an IPS officer-in-training called Neeti Singh, who aids gives support to Vartika in the case. From its magnificent and incredibly atmospheric cinematography, a very dynamic arena of subplots, painstaking attention to details to the stellar performances from the whole cast everything from the makers of the show goes into making it a highly immersive and emotional experience for an audience. Delhi crime sets out aiming very high, like it tries to tell a story of a heinous crime with objectivity, create a gripping thriller that unfolds in a quick span of time, weave the personal conflicts of the protagonists and other characters, bring the national and departmental politics into the picture, follow an extremely real set up, show the mass reaction and finally remain at heart an emotionally powerful and stirring narrative of things. And I'm incredibly satisfied to say that it excels at all of that. Makers never point out a finger and offers us the wider perspective, the suspense never dies down, the conflicts keeps on intensify and you keep on feeling disturbed by the inhumanity of the crime. Their sphere includes it all and offers audience a wholesome portrayal of the canvas. Add to all of it the show points out the larger and structural forces at play, shows the sharp divide of urban and rural India and it never seems forced into the picture, it's something that you read into it. Seldom there comes something that makes you think more about the what it's actually about than the show itself. It's one of them. You end up watching it, but the show does not leave your heart and brain. It makes you feel many things at once, you get messed up and feel like contemplating about everything going around yourself, then there is that slight ray of hope. That though very minuscule, but goodness still remains in the human heart, for we need to believe in it more than ever.

Also, Check out – Series on Netflix and Watch full movies online free no sign up Require!