Suhani Shah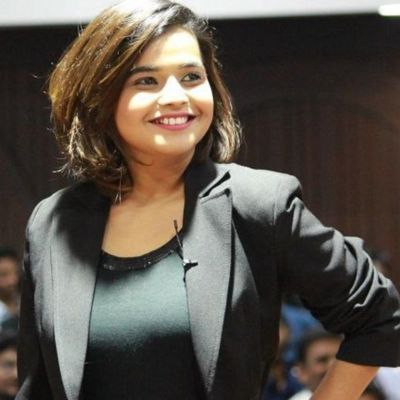 Suhani Shah, an accomplished magician from India who was born on January 29, 1990, is 33 years old. She is well known for her astounding magic performance that will leave audiences in awe. She started doing her work right when she was young. To convince people that what you did was real magic rather than a gimmick, you need a lot of ability and skill.
As a result, we will say that Suhani is the greatest in this case because she has quickly built up a sizable internet following by giving magicians advise on magic. Since almost everyone in the world enjoys watching magic, Suhani has millions of fans today. Suhani's decision to pursue a better opportunity to perform magic rather than a 9 to 5 job has had a big impact on her life.
Sumit Kharbanda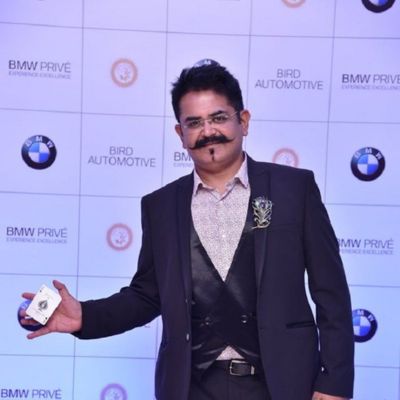 His skill in performing magic tricks for an adult audience using cards, cash, cigarettes, and other props. He performs alone on stage while using his iPad to conduct mind reading acts and technologically oriented magic.
Additionally, his coordinated grand illusion presentations, in which he performs head levitation, a female assistant being split in half, putting spikes through assistants, squeezing a girl, chopping the neck, etc., are well received nationwide.
As the President of the Magic Association of India, Sumit Kharbanda has directed and coordinated magic festivals, conferences, and workshops for the advancement of magic. He also serves as the patron of the Magicians Welfare Trust, a group that provides financial and medical support to struggling magicians.
When reputable and well-known clients / Companies call him regularly for a spectacular concert, it demonstrates his experience as a performer on his website.
Karan Singh Magic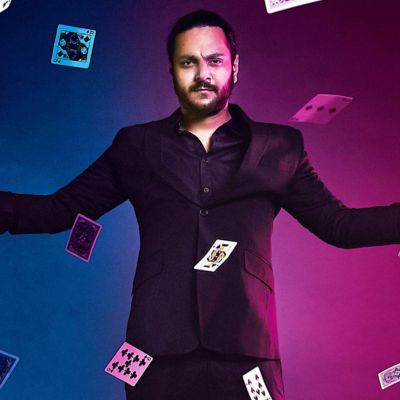 An Indian magician named Karan Singh Magic was born on July 19, 1991. He is renowned as "the mentalist who figured out Shah Rukh Khan's ATM Pin" by GQ India and "the mentalist who uses his audience as a prop while performing on stage."
At a summer camp in Tirthan, close to Kullu Manali, Singh had his first encounter with magic in 2002. There, he met Ishammudin Khan, who showed him his first two tricks. He only used those two tricks in his early years up till he saw David Blaine on television.
At the age of 16, he gave his debut presentation for the school's farewell to the 12th grade in 2007. After that, he performed several magic acts at children's birthday parties while dressed as Aladdin.
Singh rose to fame after giving his first professional performance, "Karan Singh Magic: Saltus," at Siri Fort Auditorium in New Delhi. Singh presented the nation's first ever commercial one-man mind-reading act, sponsored by Pepsi, for former Pepsi Chairperson and CEO Indra Nooyi.
Mohit Rao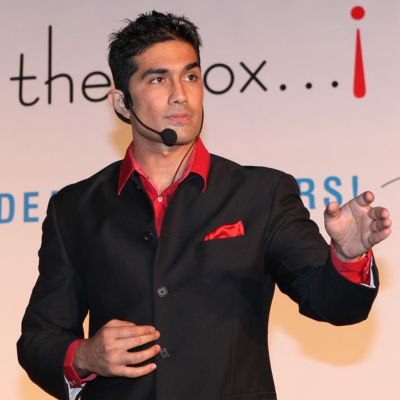 About. Mohit Rao is a motivational speaker and mind reader. His dynamic interactive Shows enable your audience to fully experience the mind. Witness demonstrations of mind reading, body language analysis, telepathy, regression to a previous life, and other abilities
Rahul Kharbanda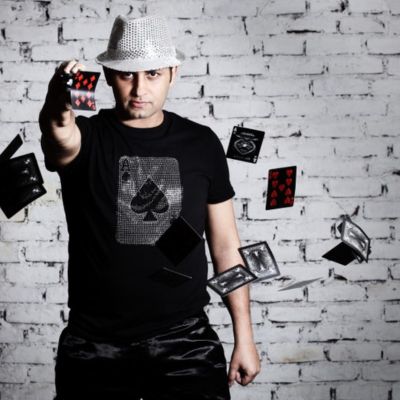 Who better to instruct us when we talk about magic than Rahul Kharbanda? Rahul Kharbanda, an illusionist, has been on this enchanted adventure for more than 20 years. Rahul became one of the prominent faces and a well-known name in the industry by helping his father during performances, taking care of props, setting up lights, and becoming a backstage face. In the history of Indian magic performances, he is regarded as a game-changer.
Rahul was the first magician in India to do magic tricks using an IPAD, tablet, and LED screen. The results were stunning. He redesigned Indian magic for business purposes and brought it to several international magic events. He does astounding digital magic, mind reading, optical illusions, and other tricks for audiences throughout the world.
Rahul has a long list of accomplishments, but one that stands out is that he holds a Guinness Book of World Records for his exceptional talent. With this magician, international actors like Katrina Kaif and Akshay Kumar have teamed up. He performed magic tricks, used props, and underwent training while working on a movie with Akshay Kumar. During a product launch, Katrina Kaif was inexplicably brought onto the stage.
Neel Madhav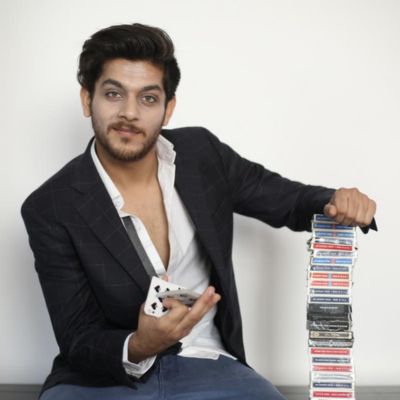 Neel Madhav is an Indian television personality, motivational speaker, actor, author, illusionist, and FashionTV International's India representative. The travel and magic TV programme You Got Magic with Neel Madhav is hosted by him. He was listed in the Kei Nishikori and Dick Lee-judged 2019 Forbes Asia Sports and Entertainment 30 Under 30 list. He regularly incorporates mentalism, neuro-linguistic programming, and criminology into his contemporary magic. Additionally an expert in body language and nonverbal communication, Madhav provides consulting services to well-known corporations.
Raghvendra Madhav, an investment banker, and Vinita Madhav, a screenwriter and producer, welcomed their son Neel on August 14, 1993. Over the years, his family moved back and forth between New York, Mumbai, and New Delhi; he currently resides in Mumbai.
The Doon School served as Neel's secondary school, and H.R. College in Mumbai served as his college. He completed seven internships throughout his time in college, which were crucial to his education.
Neel cites David Blaine, Dynamo, and Derren Brown as his role models, as well as magicians James Randi and Jason Randal as his influences.
Nipin Niravath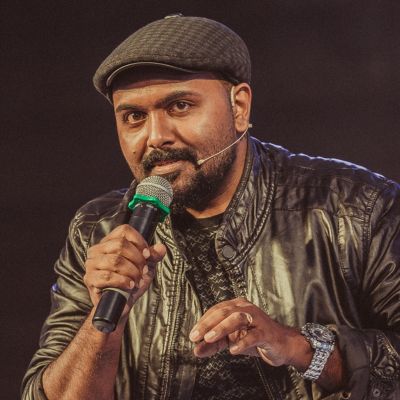 He serves as one of the industry's brand ambassadors for mentalism, mind-reading, and live entertainment. Nipin possesses all the exceptional traits required of a true performer. More than that, he exudes a magnetic personality that commands the whole focus of whatever audiences he interacts with.
The best mentalist in India is regarded as Nipin Niravath. He is also a well-known illusionist, mind reader, and psychological entertainer. For the past 20 years, he has been putting on spellbinding performances through his acts on stage, television, private gatherings, and corporate events.
Nipin is well-known throughout the nation for his talent as a performer, his original presentational abilities, and his enigmatic approach to relating to others. His astounding "One Man Shows" as an illusionist leave audiences in awe of his flawless mind reading abilities. He ensures that you will undoubtedly have a mystical encounter and a beautiful memory that you will cherish for a lifetime because of his years of experience entertaining high-end clients.
He has the ability to delve into a person's subconscious and foretell their thoughts without them being aware of it. His expertise in the field of mentalism is extensive, and he has a great deal of passion for it. He became a household name in the field of psychological illusion after revamping the magic subgenre for sophisticated and contemporary audiences.
Rajesh Kumar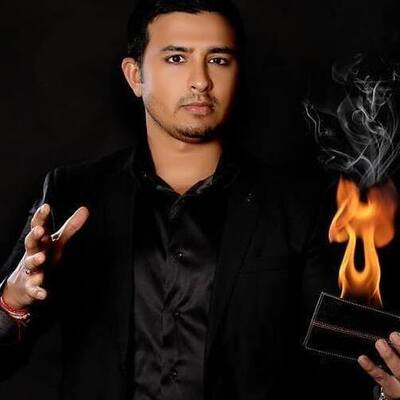 Rajesh Kumar, who was born and raised in Ludhiana, was recently seen on Colours reality show Hunarbaaz, which was judged by Parineeti Chopra, Mithun Chakravarty, and Karan Johar. In one of the tricks, Rajesh Kumar made a daring escape by reaching deep into the water tank and escaping, but then returning after performing illusions. This illusionary act was performed for the first time in India and around the world by Rajesh Kumar. The judges were astounded with the performance.
Akshay Laxman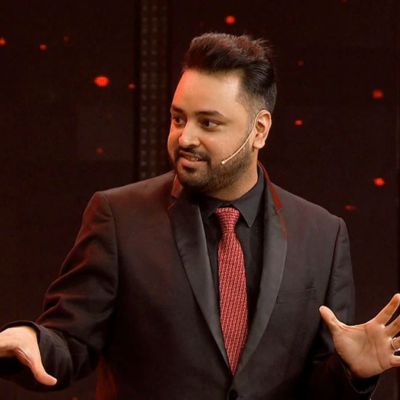 Akshay Laxman is a stage magician and mentalist from India. In 2014, she won an episode of Sony Entertainment Television's talent programme Entertainment Ke Liye Kuch Bhi Karega.
Childhood and education
Akshay was born in the Indian city of Navi Mumbai. He attended Fr. Agnel School in Vashi and graduated from Tilak College in Vashi with a bachelor's degree in mass media and psychology.
At the age of five, Akshay was inspired by illusionist David Copperfield.In 2003, he made his stage debut in a show. He rose to prominence in 2011 after doing magic acts aboard Carnival Cruise Line. After appearing on India's Got Talent, Akshay's career took off. He later put on a magic show for Aamir Khan and his family.Akshay has also appeared in shows such as Entertainment Ke Liye.
Pradip Amladi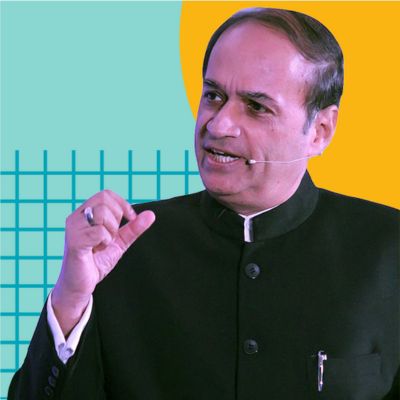 "Making things appear to be what they are not" is a skill reserved for either magicians or Chartered Accountants. CA Pradip Amladi is someone who has made both vocations his passions.
Mr. Amladi is a chartered accountant who lives and works in Mumbai, India. He has worked for some of India's largest and most reputable corporations. In these corporate Houses, he held key management positions such as Vice President Group Internal Audit and Vice President Materials.
He has vast performing experience, domain expertise, technical prowess, and a passionate onstage character as a performing artist. His shows are hilarious, engaging, enlightening, fast-paced, and extremely entertaining.
Before coming to Apollo Munich, he was invited to perform for companies such as SAP, HP, Microsoft, IBM, ITC, P&G, Citibank, ICICI, and many more. So I believe this is sufficient evidence of his skill in the performing arts.
Preveen Pandita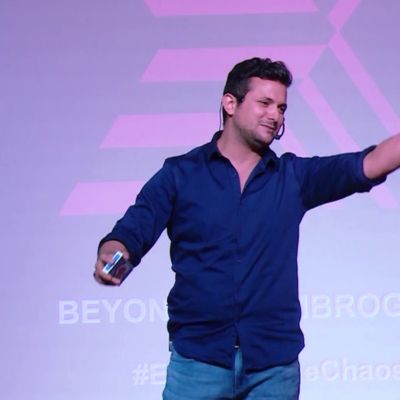 Preveen Pandita (born March 24, 1989) is an Indian illusionist, mentalist, and escape artist, as well as a prominent speaker, who has performed high feasts of magic and mentalism around India. In 2012, he made his debut television show, Mysterious Stranger, which was televised across North India, earning him a name and fame in magic. He is well-known for blending close-up magic and smart effects in a mystery way to produce an illusion act. He combines ancient Indian magic with a contemporary spin for his audience. He has performed at several famous Indian institutes, including IITs, NPCIL, TEDx India, and the Indian Army. He also created the stage production Mind Control: A Night of Illusions, in which he plays the lead role.
He plays the principal part of an illusionist in a night of illusions. He is India's sole Ripley's Believe It or Not winner. Believe it or not, talent hunter and international representative of India in the art of magic and illusion. He has also been on India's Got Talent alongside Akshay Kumar and has assisted numerous film directors in portraying magicians for many well-known stars.
Shardul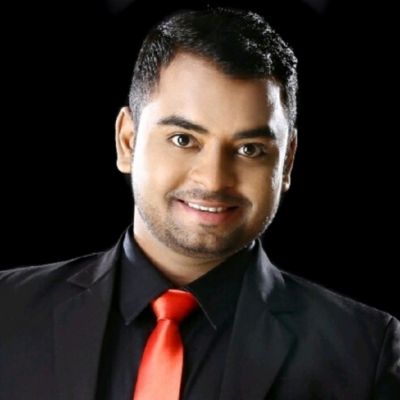 Illusionist Shardul was born into a family of magicians. Shardul's father was a wizard. Shardul's father liked to take him to his Magic Shows. Shardul had performed his first Magic trick on stage at his father's show when he was four years old. Little Shardul was inundated with appreciation flowers. Shardul preferred to demonstrate his magical abilities to his buddies when he was the age of marbles. That is how the Magical trip began.
Both the illusion performance "Hallucination" and the mentalism show "Mind Hacks" by magician Shardul were major successes in India and abroad. Shardul began receiving international invites for his presentation. Shardul is frequently asked to mentor students from major educational institutes such as IIT and IIM. He feels called to inspire others via his work and journey.
Nakul Shenoy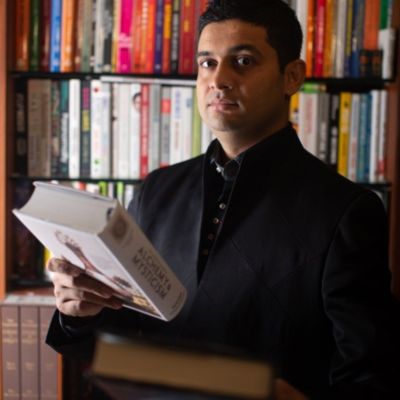 Nakul Shenoy's fascination with "Mandrake The Magician" comic books began when he was five years old, and by the time he was 15, he was performing magic tricks for huge crowds. Two and a half decades later, this accomplished magician and hypnotist continues to enthral audiences and move closer to realising his self-described aim of being "a real-life Mandrake"
Nakul lists entertaining Azim Premji and opening for Tony Buzan among his most sought-after performances to date. Through his shows around the world, he has affected thousands of business leaders, high achievers, and celebrities. To aid people interested in mastering the magic craft, HarperCollins released Nakul's first book, "Smart Course in Magic," in March 2015.
P. C. Sorcar Jr.
Prodip Chandra Sorcar, better known by his stage name P. C. Sorcar Jr., was born on July 31, 1946, in Kolkata, West Bengal, India. He is P. C. Sorcar, an Indian magician,'s second son. He also received the Merlin Award for Magic.
The biggest individual foreign exchange earner in the entertainment industry, he holds a doctorate in applied psychology from the University of Calcutta.
Sorcar ran for the Bharatiya Janata Party in the 2014 Indian general election from the Lok Sabha district of Barasat but was defeated by Dr. Kakali Ghosh Dastidar of the Trinamool Congress.
Kunal Newar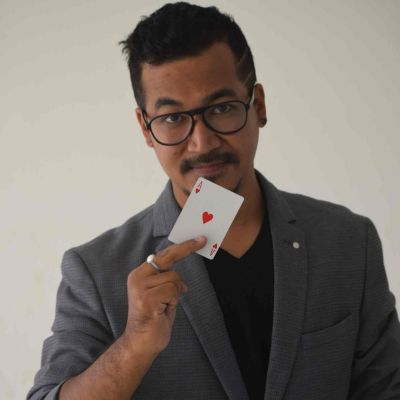 Kunal has established himself as a renowned entertainer thanks to his extraordinary talent and spellbinding performances.  As a full-time performer, Kunal has travelled the world, enthralling crowds at renowned events like weddings, business celebrations, private parties, TV shows, and colleges. Audiences are startled by his mastery of sleight of hand and mind-reading.
Some of the top businesses, industries, colleges, celebrities, and politicians in the nation are among Kunal's illustrious customers. He is the perfect choice for both corporate events and intimate gatherings thanks to his natural charisma and charm. By combining mentalism and mind reading, Kunal delivers a dynamic performance that reimagines the fundamental definition of a magic show. To fully appreciate this event, one needs go through it themselves.