So to ease up your choices I have shortlisted some of the best Netflix Web Series to watch that would grip you with excitement right from the start and will not disappoint you till the very end.
Netflix was founded in 1997 but was earlier the means of renting movies through the mail just for 50 cents. It all started with the series of House of Cards in 2013. After that Netflix began purchasing and making its own original content for the online network and picked up from separate companies or international offerings. Can you ever think of spending your summer or winter holidays without binge watching your favorite shows on Netflix? Well, I can't and I know even you are a late night binge watcher. But the  rather difficult part is the selection of a good choice of web series, which would be right up your expectations and binge worthy. This can be really confusing and disappointing because even after spending 30-45 minutes scrolling on Netflix screen you would find yourself stuck in a loop of web series and its reviews that are very much manipulated.  However, the fact is that there's a whole new crop of Netflix series out there just begging for some attention. Netflix has a treasure of different genres filled with a variety of web series that would entertain everyone. The genres include – Documentary, Comedies, Indian, US, British, European, Asian, Kids, Families, etc. The promise is that nobody can get bored. Though, we love choices. But with choices comes the responsibility to choose and to make the right choice is pretty difficult when you have an insight a variety of options available to choose from. While some of the web series is just presented on Netflix to fill up the space while some are really worthy to watch.
Decoupled

They say love never dies but people do. These chronologies are not relatable to today's generations. We see falling marriages and broken hearts because of our shattered lifestyle. Creator Manu Joseph put a story in front of us that really resembles our real life. Starring R. Madhavan as a celebrity writer Arya and his startup-founder wife Suvreen Chawla as Shruti Iyer. So, Arya Iyer is the spoilsport person whom you don't to be as your neighbor and the person from a rare world. He always speaks the truth about what we are ashamed of on the other hand Shruti is a classy, sophisticated, and charming woman of south Delhi. Besides all these flaws they live together for ten years. As time goes by we forget the love and a bond with our soulmate. Arya and shruti are on that path where they want to end the marriage. But there is a twist how? Creators come with a twist and present another way to end the relationship. So let's just take on a rollercoaster ride with Arya and his adult jokes that are actually close to reality, this series will bring down tears right from your lungs out of laughter. Be ready for R Madhavan's humorous comedy and how he balances the broken marriage. Show stands on IMBD Rating with 8.1/10.
The Witcher

A cryptic, dense polish fantasy novel adapted to a hit video game—and then adapted again to an eight-episode Netflix series starring Henry Cavill. I didn't read the books nor did I play video games so it was all a new experience for me to watch fantasy drama of this kind. The ground of the story sees the ruthless worrier called the witcher on the hunt after monster while Destiny links him to princess Ciri and the sorceress Yennefer of Vengerberg at different points of time, exploring enlightening that shaped their characters, before eventually merging into a single timeline lead to the battle for Sodden Hill against the invaders from Nilfgaard.
Henry Cavil who plays the Witcher makes you believe that he is the best swordsman in this world. The style is bloodthirsty the violence might be too much but it really worked to believe every scene, every action is real. The show brings everything we want to see in the fantasy drama the monsters which look real and our hero how he deals with them it's makes me feel astonished. Overall it was a very enthralling experience to watch a series with an IMBD rating of 8.2/10. And sit tight as its second season is already streaming to explore more about Geralt's journey.
Queen's Gambit

After ages, I saw something like Queen's Gambit the show is very realistic and explained the real facts about chess. The plot is so strong and makes it the most-watched miniseries of Netflix with a rating of 8.6/10. Queen's Gambit as its name suggests means a chess opening, I am a hundred percent sure after watching this show you probably find how interesting the game is. It's the first-ever series that unfolds the mystery of Chess in this thrilling manner. The story revolves around the orphaned girl Beth Harmon who later discovers that she is a maestro in chess. After she started playing with building caretaker Mr. Shaibel. It's a period drama beginning in the mid-1950s and proceeding into the 1960s where women are not allowed to play any games. Barring the odd clearing of the throat and the occasional exchange of pleasantries, chess is a largely silent sport. And that is how Beth behaves in life as well. She takes her seat across her challengers — entitled and superior men of all ages — she glances up from the board, and with the briefest of looks, stabs their souls with her eyes.
Bridgerton
Bridgerton is an American romantic period drama based on Julia Quinn's novel set in the competitive world of Regency-era. London's ton during the season when Debutants are presented in the court. It's the story of London where lived Daphne from an aristocratic family Bridgerton. The show describes an era when teenage girls from the higher class choose their life partner in a well-known Ball.
Everything just stopped when the most awaited charismatic eligible bachelor Duke of Hastings arrives in a town. Every teenage girl dreams to marry the duke but he is tough-minded for dreamy marriage and love. This show purely describes the high standard society of London their mannered behavior, elegance, wealth, and most importantly competition at that time to choose the perfect soulmate. When one day Duke just bumps onto Daphne, instantly he falls in love with her angelic appearance. She is one of the desirable women in the town with a perfectly carved body and her grace can drive every man crazy. So, now in the first season just experience how Duke overcome the dilemma of his mind and heart, how he manages his not so believe in love feelings. With the no.1 series watched on Netflix in 76 countries show ranks 7.6/10 on IMBD.
Sacred Games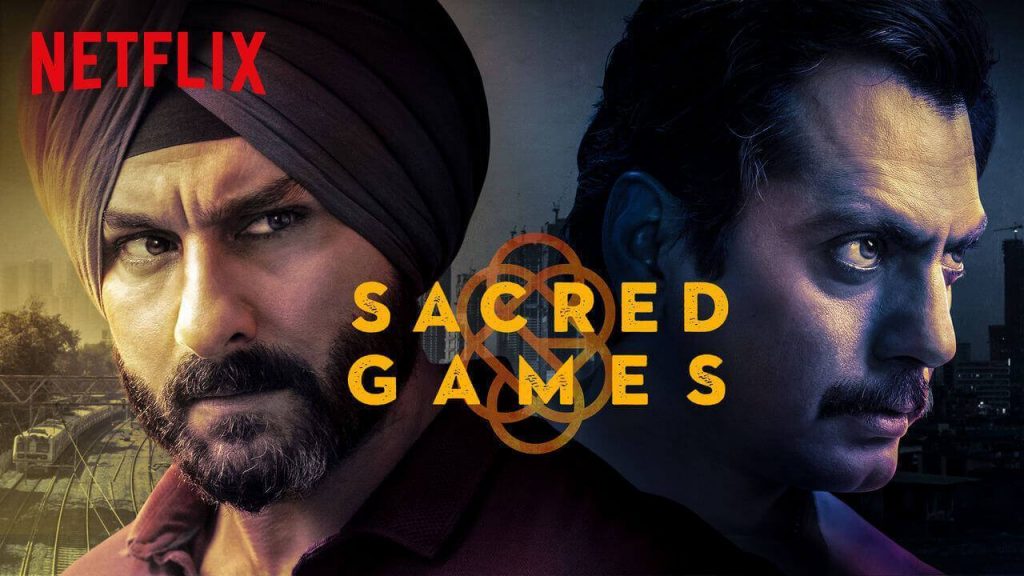 Let us start with one of the highest rated web series on Netflix. Rated 8.9/10 by IMDB this Indian web series with some of the most amazing cast like Nawazuddin Siddiqui, Saif Ali Khan and Pankaj Tripathi has one of the most brilliant content to binge watch. It quickly grips you in its essence and then takes you to one of the most thrilling experiences of your life where you just want to watch it non stop without any interruptions. It's an adaptation of the novel by Vikram Chandra and if you have read the novel you would sincerely find this series a true and perfect depiction. The most loved part about this series was that it was apparently very original and how the writers have skillfully and cleverly adapted the novel into the series. While Radhika Apte also excelled her role, but the show stopper was obviously Nawazuddin. This series was truly successful in merging the Indian mythology, history and culture with the activities taking place in Mumbai. For all this I think the directors Anurag Kashyap and Vikramaditya Motwane deserve a lot of appreciation.
Delhi Crimes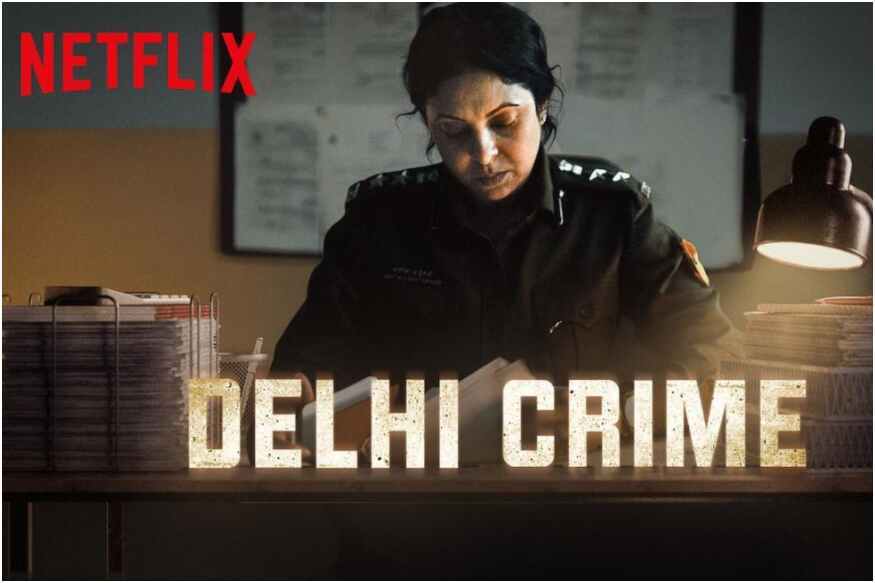 Ever wanted to know the true story and a part behind the Nirbhaya Rape Case? This series is an adaptation of the real rape case and along with that it expresses the real plight and the experience of being a lady police officer and a mother at the same time. Rated 8.6/10 by IMDB this series has many secrets of its own which can only be explored once you start watching it. This series has been brilliantly executed and extremely well directed by Richie Mehta. In the lead is Shefali Shah, who is playing the role of a police officer who takes on the battle of this heinous crime and alongside being constantly scared for her daughter. Another person who is really appreciated for her role is Rasika Duggal. She plays an IPS officer-in-training called Neeti Singh, who aids gives support to Vartika in the case. To prepare for the series, the actress spent a lot of time with the police officers and got an insight into how they work. Overall, this series is best of crime and along with that an emotional revelation of the reality.
Leila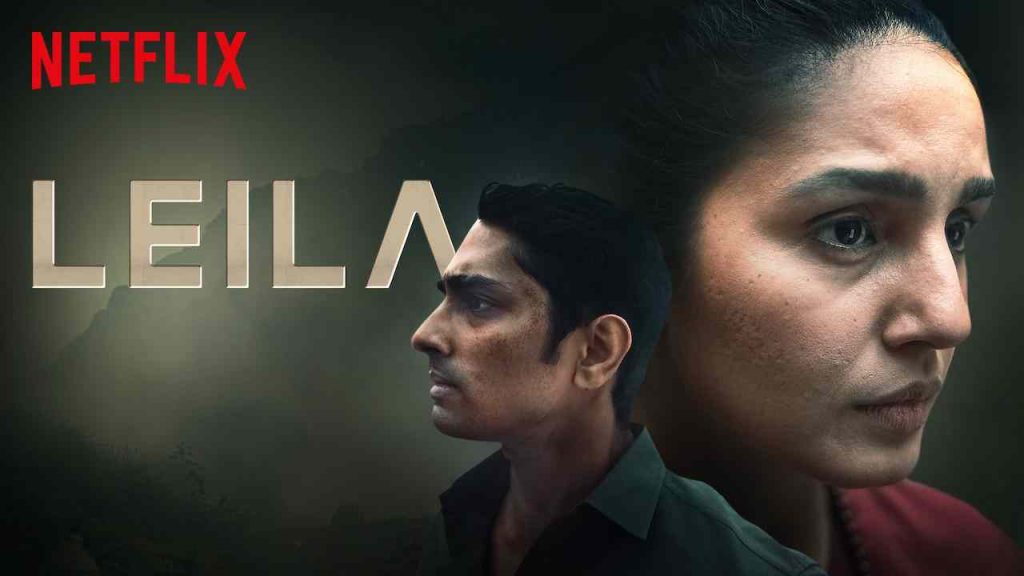 Have you ever felt like once you start a series and you dive into it so much that you start believing it blindly? This is what happened to me watching this web series. Though it has been rated 4.5/10 by IMDB yet it was successful in gaining a lot of appreciation from the watchers. Some may say its pointless but according to me this series has a great level of addiction to it. I feel the actors have actually done justice to their roles and played their parts extraordinarily. Also, I have seen people forcing their criticism that Hindus have been shown badly, but that's not quite the case.  Its rather emotional turn of events when the lead actress Huma Qureshi dives into various thoughts and conversations with her husband and daughter in her conscience. This series is rather against the system and I think that is why some people are finding it hard to digest. The characters played by Huma Qureshi and Siddharth have a condescending effect on its audience and that's why they are being so very appreciated. Watch it if you really have the guts to see what our future might be. All the Best!
Ghoul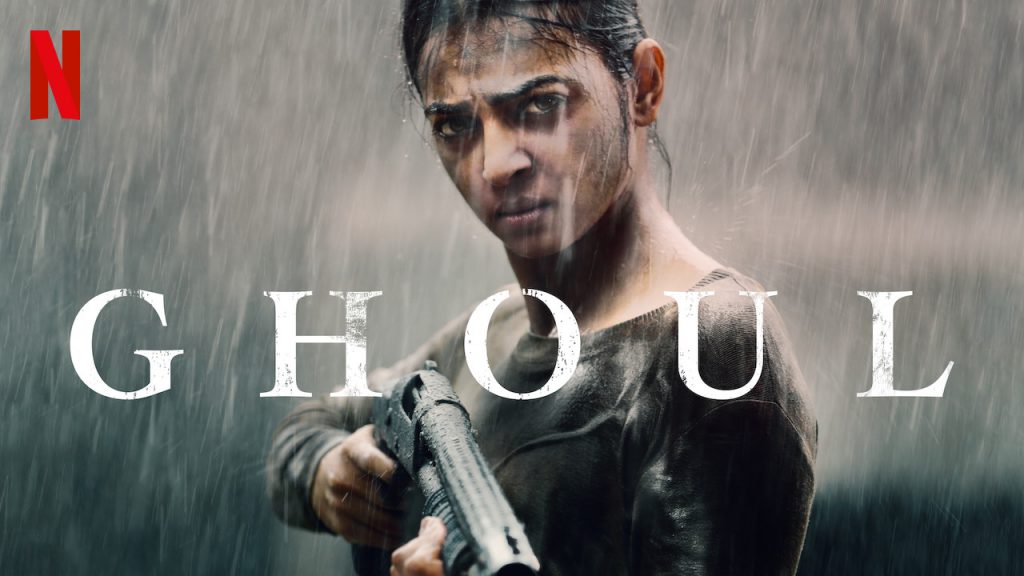 Okay, so I watched this series like 2 times and trust me both times I jump scare were real. It is a paranormal must watch for all the horror fans out there. It has been rated 7.1/10 by Ghoul, but I would literally favor this series a lot because it's a serious attempt by Patrick Graham  to deepen the roots of the Horror genre in India. As I am a Horror movie lover, I had a peculiar interest in this series and that's why I was really eager for it because I never thought that a bollywood web series could scare me this much, but yeah it really did. In the lead we see the Netflix favorite girl Radhika Apte. The actors have given a really compelling performance. The story of the #demon begins with the links to Radhika's father and ends with taking Radhika with her. Apart from her, we need to appreciate Manav Kaul, Ratnabali Bhattacharjee and Mahesh Balraj for their impressive performances. Though the end is tragic you can really feel those goosebumps on your arms and believe me you too would be super excited and desperate for the Season 2.
FRIENDS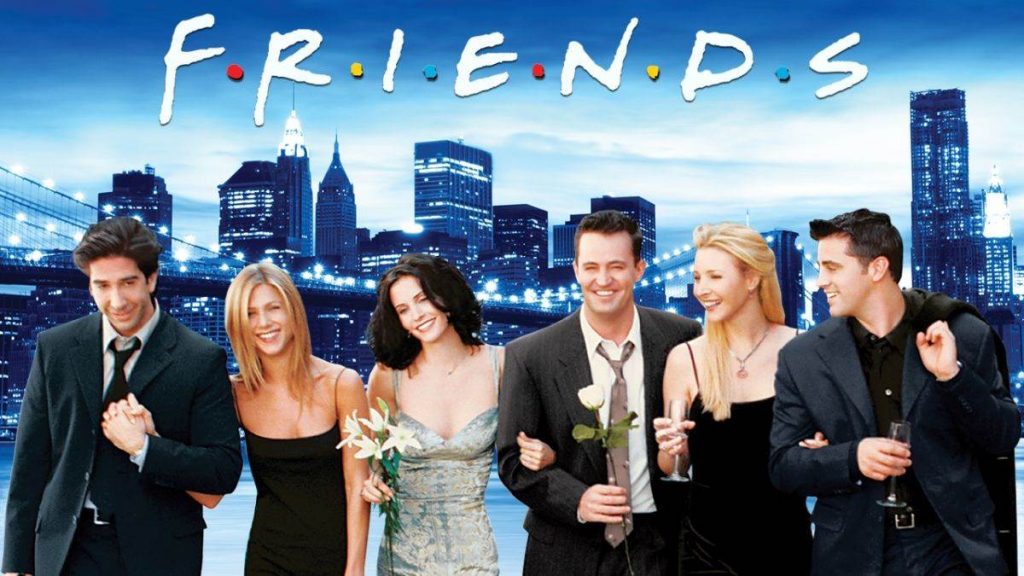 As they say "Old is Gold", this TV show from ages back yet has been successful in entertaining generations and would be doing so in the future too. It has been rated 8.9/10 by IMDB but I still can't believe that even if you watch this show like 5 times you would definitely watch it the 6th time and laugh even more than the earlier times. Its graded as the Best Sitcom Ever. This show aired in 1994 on NBC and has been launched on Netflix in January 2019 and since then has been taking a toll as one of the most viewed show on Netflix because even the watchers can never get enough of FRIENDS. The plot revolves around the lives of 6 friends – Ross Geller, Monica Geller, Chandler Bing, Rachel Greene, Phoebe Buffey and Joey Tribbiani. This show took the genre of comedy to a whole new level where you laugh sneaks in at every scene.  This show actually potrates the importance of our friends in our lives that we are too busy to realize. I can't promise that you would only laugh watching this show, but there would be emotional moments too though less than the hilarious ones, but yet they would exist and would make you ponder on how your life would be without your friends. This show is one package deal teaching us friendship, romance, unconditional love, sarcasm, jealousness, selfish, respecting people and their decisions, bonding, loving people for who they are and supporting them in what they want to become.
Brooklyn Nine-Nine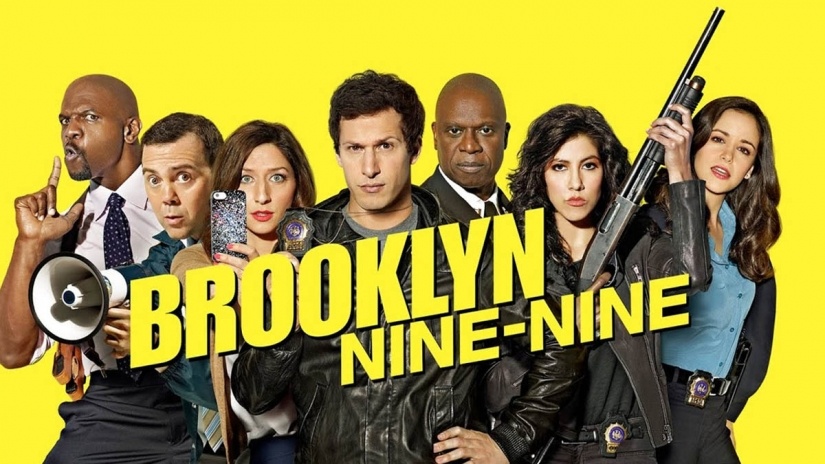 This series is actually a very unique one because it shows the workplace antics of New York cop, Jake Peralta played by extraordinary Andy Samberg. Andy along with Justin, Stephanie, Melissa, Andre and others have by far been the most influential characters on this show with an amazing performance. It has been rated 8.9/10 by IMDB. And on the other hand, with his wit, sarcasm and expressions would make you want to be like him and that I believe is actually what is the main motive of a character all throughout. We will also notice that the way humor has been used as a method to talk about social issues like racism, workplace harassment and  acceptance of homosexuality has been a real contributor in the success of this show.  This show has comedy, action and adventure all wrapped in one big blast. I don't feel it getting boring over the various seasons instead its successful in grabbing the attention of the audience till the very most end.
The Haunting Of the Hill House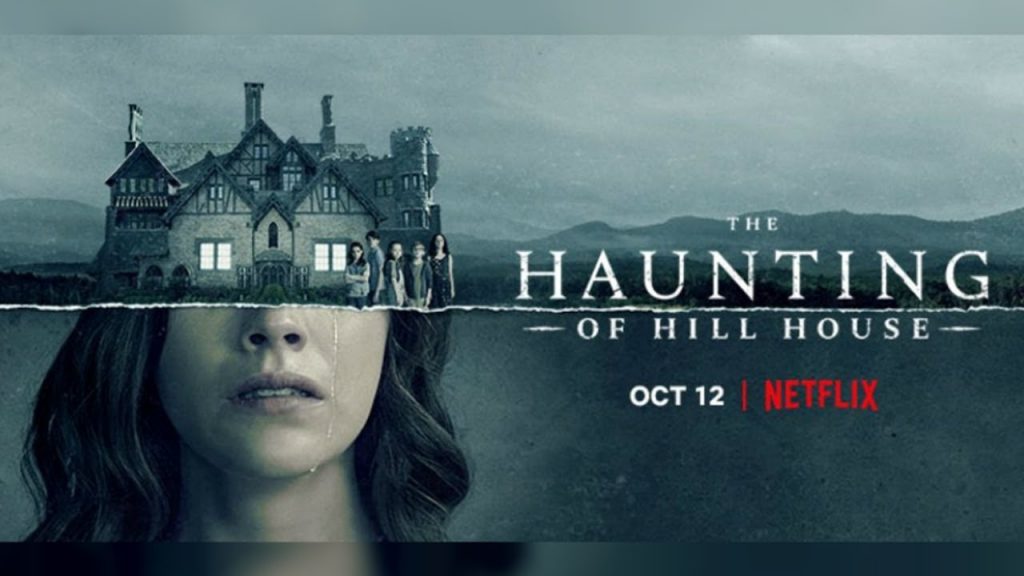 If you want a real spooky horror show with a deep and unique back story, this is exactly the one. It took me 3 days to finish this show and approximately 5 weeks to actually understand the whole story. IMDB rated this show 8.7/10 because of its script and the phenomenal roles played by the characters. This series has been adapted from the novel by Shirley Jackson. This series has ghostly apparitions, and recurrent figures that induce horror (like the Bent-neck Lady) there is a parallel space, very well structured, for the terror that our characters face, the psychological disturbance, and the omnipresent tension in their lives. All this brought together had actually made this web series a success. But we shouldn't be ignorant of the fact that the contribution of the characters towards making it feel like a reality was actually very efficient. Time, patience & care and excellent sense of building up to the right moment deliver a rich, satisfying & terrifying experience opposed to the typical jump out at you cheap startle tactics we are almost always stuck with these days leaving most of us fanatics hungry 5 minutes after. If you like a truly good ghost story- this show is incredibly satisfying. I was really dreadful by the fact that there are only 2 episodes left in the conclusion of Season 1.
Wild Wild Country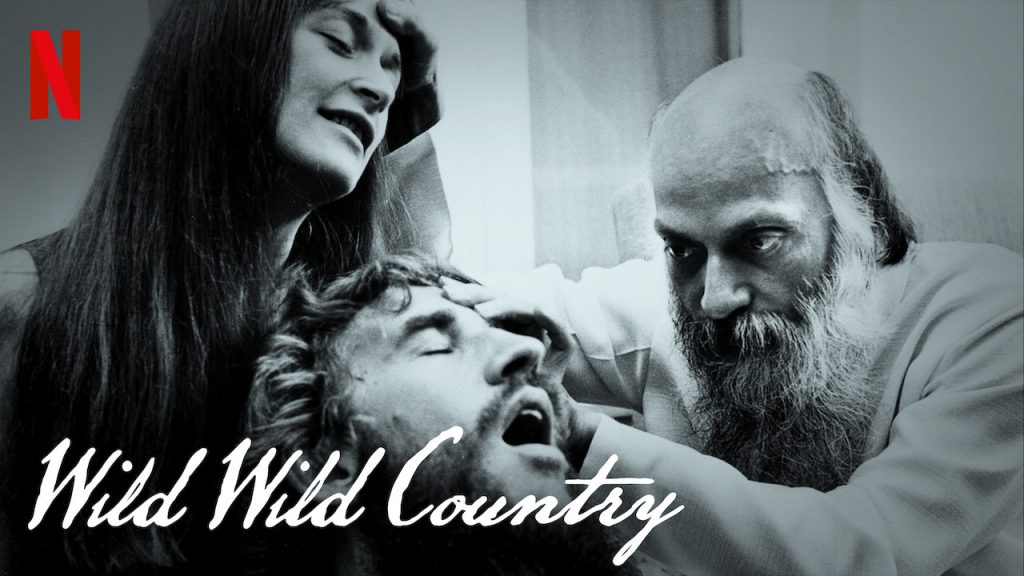 Let us start by saying that this documentary actually portrays  the story of the success and then the downfall of the World's biggest Cult.  It is based on the true story of what happened with OSHO and Rajneeshpuram. It has been rated 8.4/10 by IMDB. Popularly known as the "Sex Guru", this is the story of Osho who came as a motivational speaker and then used yoga, drugs, sex to ease out the life of the youth. The directors have done a brilliant job to bring out the truth in the light. The Rajneesh Community were in reality  building a city of hope, freedom, peace where people can truly express themselves, live happy and help one another and spread music peace and happiness. Also, it is the first community or movement that did things that were unprecedented. They built better roads, homes, shopping centers, farmed the desert & had very modern thinking than the people of antelope and the rest of the Americas and showed them how to build a better future. And the Americans couldn't take because they are hateful, hypocrites and easily threatened by a group of people who just wanted their own better community. Osho is depicted as a great teacher and people madly follows him, gave thousands of quotes which people put on mugs, walls and T-shirts but failed to overcome the plague that cast its shadow on every living organism: Greed and thrust of power. His greed brought him closer to rich individuals, made him a drug addict moved him to the path of self destruction and ultimately caused his untimely death. His thrust of power made him do things that endangered lives of many people. Though he never admitted doing such things and put the complete blame on his secretary another fanatic like him Ma Anand Sheela.
YOU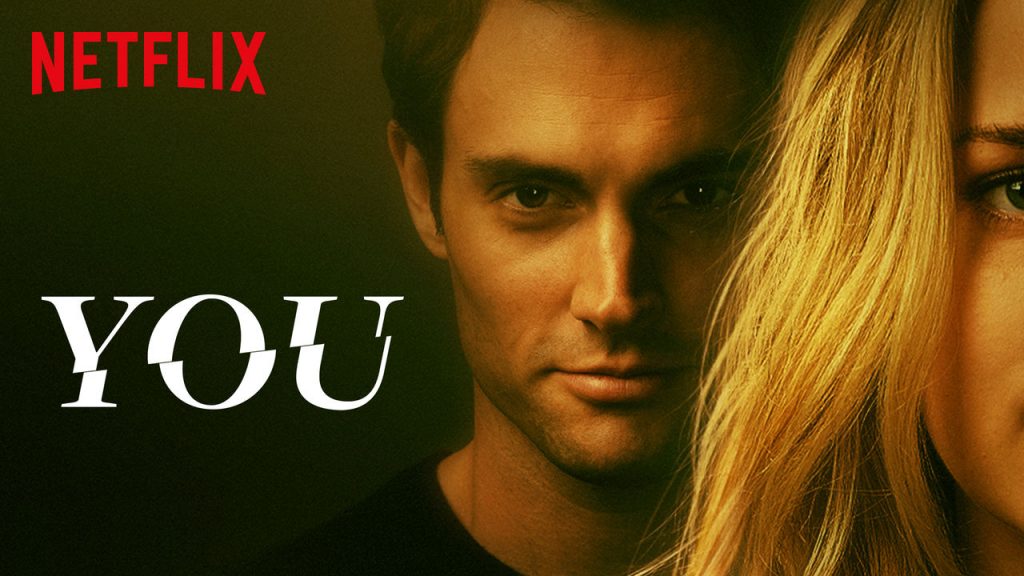 According to me this series was actually the best performance of Penn Badgley. I actually got very much into this show. I binged watched this one in a day and you should too if you are really a romantic thriller fan. Every love saps, homeless romantic person should once see this show. I watched this show and actually paused to take notes. Its IMDB rating was 7.8/10 but the core message was that how private are we with social media and how do we use social media as a character-defining tool. Now, to this, add in the sociopathic Norman Bates and what you have, it's a recipe for a long-winded drama/romance/thriller. The romance element is well-crafted, but I feel it lacked a little truth (possibly due to the protagonist); whereas the thriller aspect, was well driven, but failed on a few levels due to the inherent idiocy of the characters.
This show is riveting like I don't even know how to explain it like I've been waiting for a series like this forever it's The Thrill Ride that you've always wanted  to jump in on like I can't even wait until the second season comes out literally jaw dropping every episode of it it just keeps you into and it's like literally watching your favorite book come to life for any one of those like me that love the suspense Thrillers these but it's it is  such a unique mixture between romantic rom-com Thriller horror movie suspense ride you just have to watch it I think anyone that doesn't find this show amazing has got to be a bore seriously you got to watch the series.
Girl From Nowhere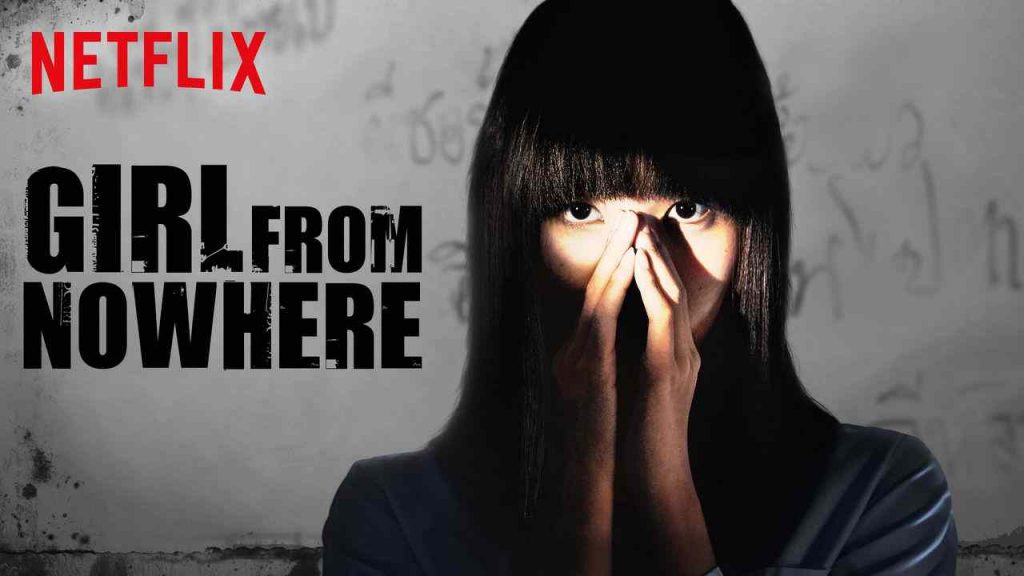 Let me warn you beforehand. This is not a web series of a specific genre but it is  actually a mixture of various genres. Though it has been rated 7.6/10 by IMDB, this series was actually very much successful as it is the first web series on Netflix from Thailand. I really love this kind of genre of gritty and turning good people into downright savages. Nanno (the protagonist)  is a demonic entity who disguises herself as a regular teenage student and uses simple psychological tactics to make teaching the villains a lesson. You don't want to feel bad for the victim, they deserve what they get. Nanno is my ideal heroine. I hope her existence is established clearly later on. Give this a chance if you like feeling discomfort or need the little thrill. If not go out of your comfort zone. The writer (s?) of this show keeps the stories fresh with a new set of characters in each episode with their own pursuits of awfully misguided happiness.  I would highly recommend to anybody who finds pleasure in the discomfort of others and suggest to the mature ones seeking something new. This chilling  show is nice to watch with a loved one (family or romantic). Or just get a huge bowl of crispy noodles and prepare to chow.
Stranger Things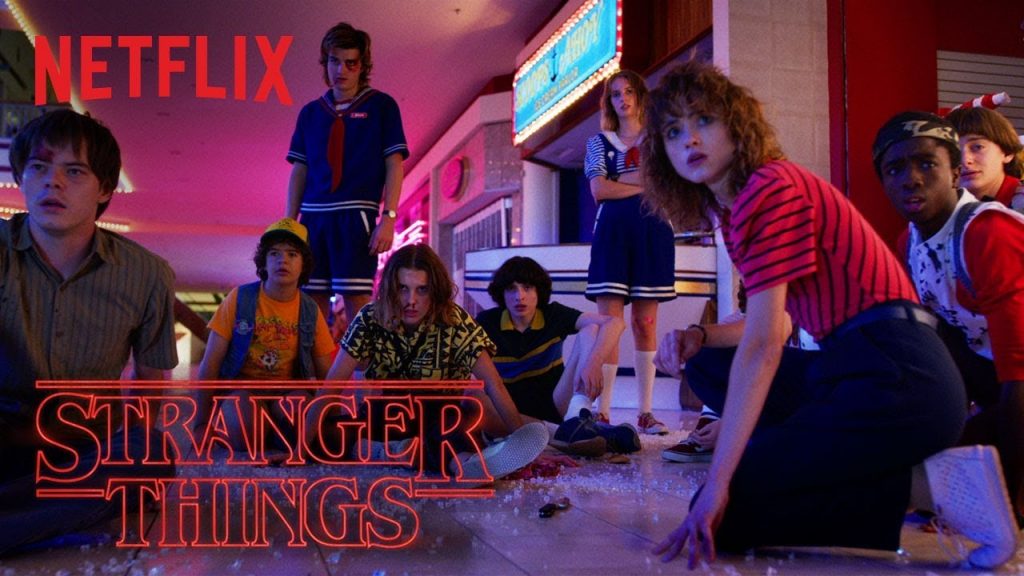 With a new season out, this web series is very fun, refreshing show with a strong sci-fi backbone for us old X-file fans. Stranger Things  seem to connect with a very wide audience and is no more just "teen" entertainment than 'It' was. So, the best part about this series is that it very cleverly introduces us to the main characters and even a little foreshadowing and we are immediately invested into the story and you can literally have favorite characters from the first episode itself. The main premise is that this kid named will suddenly disappear and his friends are worried about him and stumble across this girl (eleven) who has just recently escaped from the Hawkins labaratory and they suspect that this could be connected to will's sudden disappearance and so these kids embark on an amazing journey to find Will and also the adults in this series also try to find will but they're pretty slow compared to the kids. The crossing of the story lines is done flawlessly, which is also very great about this series.  The characters are highly realistic and lovable. The kids actually talk like kids instead of adults trying too hard to be cool, something that a lot of shows that centered around this time period were highly guilty of. I also like how it hasn't afraid accurately portray flaws of its time, such as narrow sexism, heavy smoking and harsh bullying. Not only do the kids have some deeper character development through the seasons, but the older teens and the adults also have some time to shine too. I absolutely loved the development between Hopper and Joyce, though to be fair, I did ship them a tiny bit from the start. The main thing that made me fall in love with this series is the very clever ways that the characters in the show come up with.
Typewriter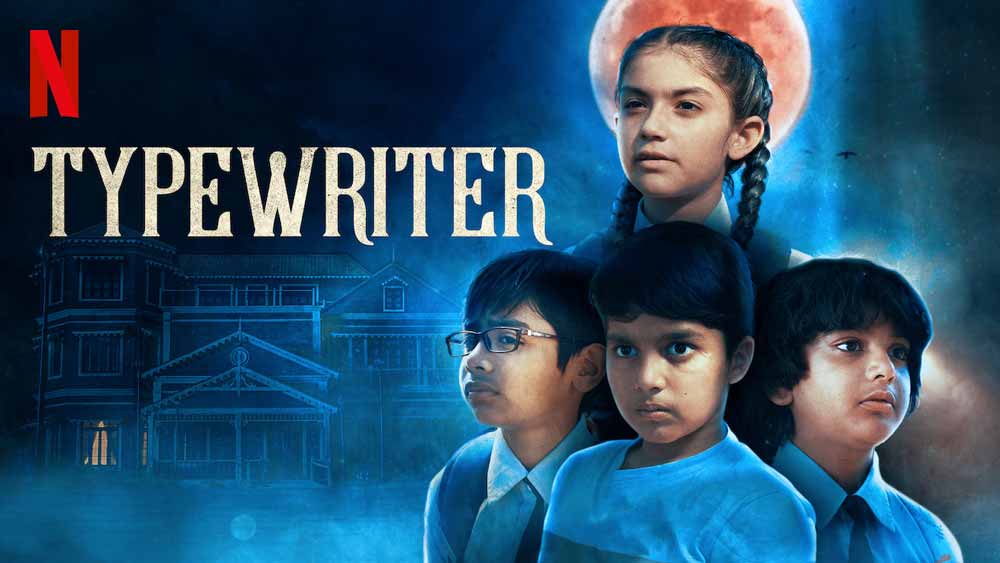 Now firstly since I am Indian, I am going to be biased and appreciate the efforts taken by Netflix India to create such thriller and horrific plot. It's a simple thriller but doesn't disappoints , one of its best aspects were the intros & cliffhangers before & after every episode especially for the 2nd episode which is the Best! Performance wise the lead child star who played Sam is the Best! Seems very mature in her acting while the other child stars need a little more fine tuning for their acting. The ending is really nice because it ends on some unanswered questions & teaser that it's not over yet & there's more to come which is why I feel this show should be renewed for season 2 & my only advice to the makers of the show is to improve the special effects aspects a bit & make every episode thrilling like the 2nd episode of this season & increase the no of episodes for the season because the more the thrills the better. But a soft reminder this series is really not for the faint hearted.
Also, Visit and Play – Best Android Games Free
and read the list of best Sci fi Tv Shows