Biswa Kalyan Rath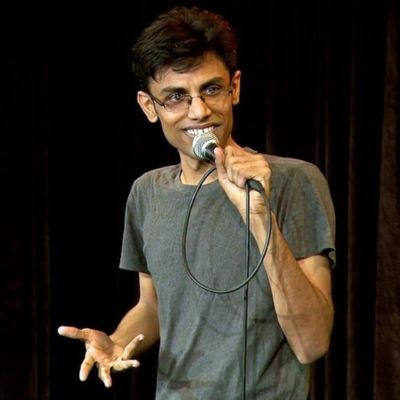 The last time we saw Pretentious Movie Reviews was eight years ago. Nothing compares to the comedic brilliance and incredible watchability of two college graduates taking on a few select Hindi movies—some cringe-worthy, others blockbusters—and having a blast. Indian standup comedy and streaming have exploded in popularity during this time.
It is delightful to see Biswa Kalyan Rath enjoying himself once more in his most recent Prime Video special, Mood Kharaab.
Following the viral success of Pretentious Movie Reviews, his comedy career took off. Later, he appeared in the sex comedy Brahman Naman on Netflix in 2016, released the stand-up specials Biswa Mast Aadmi and Sushi, and created two seasons of the Prime Video original web series Laakhon Mein Ek (2017, 2019).
He also participated as a judge for the first two seasons of Comicstaan (2018, 2019).He is now regarded as a formidable member of the first generation of Indian standup comics. Additionally, he wed in November 2020.
Therefore, from Mast Aadmi or Sushi, Biswa's interests have greatly changed from what they were in Mood Kharaab.
Since it was recorded live in London, the opening of Mood Kharaab features the standard jokes about airports and immigration as well as how India tragically runs very differently from the cleaner, more organised Western countries.
However, it quickly develops into the observations of a comedian who is at ease with himself and his delivery. In this brand-new stand-up special, Biswa—who is now greying and going bald—packs a lot of life and experience.
In order to come to a conclusion about how parenting should be done in a world that is terrifyingly changing, he considers his own upbringing and relationship with his parents.
Abhishek Upmanyu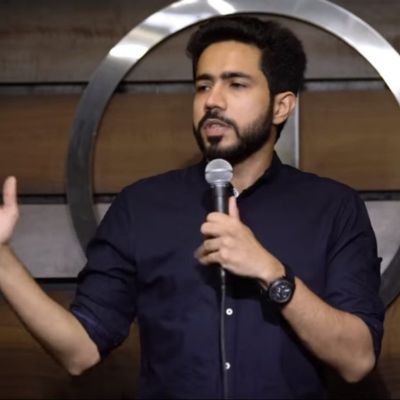 Presently, there is a fascinating new trend in stand-up specials all over the world: the comedian discussing their own health issues in a manner that is comparable to confessional poetry. In last year's Look At You, Taylor Tomlinson discussed the long-term consequences of antidepressant use.
The comedian might be seen crying on camera in a few spots of Bo Burnham's Inside. A frequent subject is Burnham's deteriorating mental state amid extended periods of lockup. Undoubtedly, the terrain is difficult to navigate. Even if your stuff reads well on paper, the nature of communication makes laughter far from a given.
Jealous of Sabziwaala, the most recent special from Abhishek Upmanyu (now available on his YouTube page for Rs 299), is a great contribution to this quickly expanding subgenre. Upmanyu is in terrific form in the Hindi-only special (with very little English).
He embodies the humorous trope of the "straight man," which is as old as comedy itself. He nearly acts as a stand-in for the audience thanks to his jokes that are relatable to everyone and his poker-faced delivery.
We believe him when he says that after shaving his legs for the first time, he fell in love with them. It's because we can see right through his narcissism; it's what we see when we look in the mirror each morning.
Kanan Gill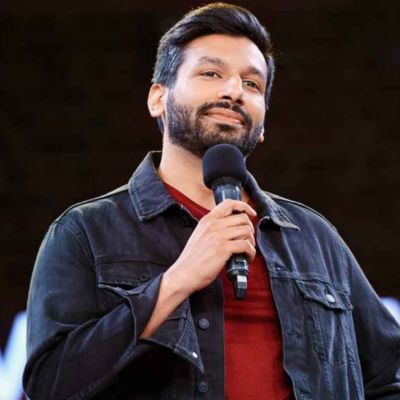 When you decide to pay Rs. 529 to watch Kanan Gill's new stand-up special rather of watching a new Sonam Kapoor thriller or an ensemble whodunit lead by Vidya Balan in the theatre, you may watch a new Sonam Kapoor thriller or an ensemble whodunit for free.
The cinema, which was once the centre of our pleasure and demanded respect and commitment, has retreated into the background, leaving the stage open for other forms of entertainment.
Since then, a whole new generation of comics and content producers has emerged, each of whom is sashaying in the spotlight with a swagger and ease never before seen, and who is telling amusing and relatable stories.
It's been fascinating to watch Indian standup comedy transition from current to philosophical.
More and more standup comedians are using the external to mirror the inside; jokes and punchlines aren't enough anymore. As they become older, their concerns mature along with their craft, giving rise to a new subgenre called crisis comedy.
Vir Das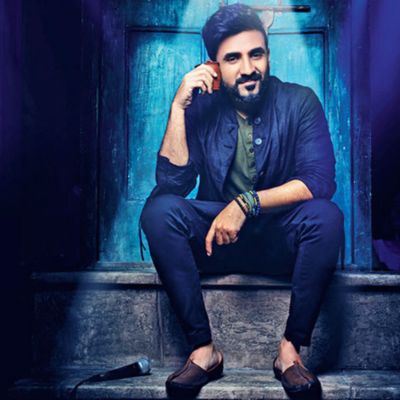 When Vir Das, a comedian, read his poetry "Two Indias" at the Kennedy Centre in Washington, DC, in 2021, it drew a lot of criticism. Some others thought he was disparaging India on foreign grounds. A few days later, the comedian's stand-up special Vir Das: For India was nominated for an Emmy.
In his most recent Netflix special, Vir Das: Landing, the comic discusses this irony and the effect those moments had on him. The name of the programme is appropriate because it seems as though the comic has arrived after some turbulence. In this regard, Landing is sincere.
Kenny Sebastian
I was concerned after the first five minutes of Kenny Sebastian's new Netflix show, The Most Interesting Person In The Room. This for an hour? Will I be able to survive? It appears to be a car accident. Sebastian opens the show with the stage's accessories—a guitar and a harmonium—and a former music teacher who detested western music. During the show-and-tell, it is mentioned that the harmonium always sounds quite depressing. The lockdown is followed by a comparison of shoes and chappals, concluding that shoes are better and chappals are worse. This film is tough to watch because the plot wanders and the rewards are few.
To end any unnecessary suspense that could be developing, the set does really get much better. About a third of the way through the special, Sebastian comes into his own with a passage about how height affects people's personalities. How he despises big guys since they've never actually had to deal with any adversity. He dislikes short ladies. Short men were dealt a poor hand. Although it isn't particularly original, Sebastian sells the material with great zeal, and this is where the main idea of the show first becomes apparent.
Aditi Mittal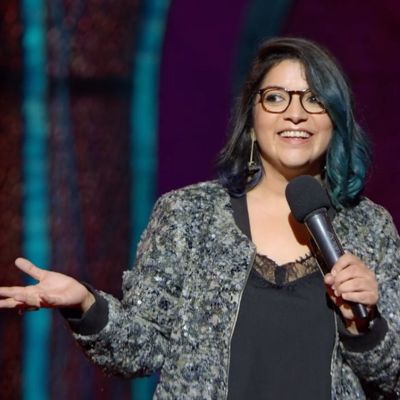 This is a performance by Indian comedian Aditi Mittal that has a strong first half before switching to more sparkier stuff about an unnamed Indian prime leader and that nation's richest man. Given that it describes a time when standups unavoidably lost some match fitness, perhaps we should overlook the initial section's relative weakness. But even in that case, Mittal's mediocre writing on the subject, which details her hasty return to India on the eve of lockdown and the mask-wearing, Zoom-gigging, socially isolated life that followed, can't exactly be excused.
The 35-year-old labels this presentation "Unalive" after her account of being under lockdown. Unfortunately, it also describes a few inanimate jokes in this scene, such as the attempt to explain Mittal's aversion to masks or her defence of younger boyfriends, which reads less like a joke and more like an incomplete idea. Or the snide remarks about Mumbai supposedly being immune to Covid.
Zakir Khan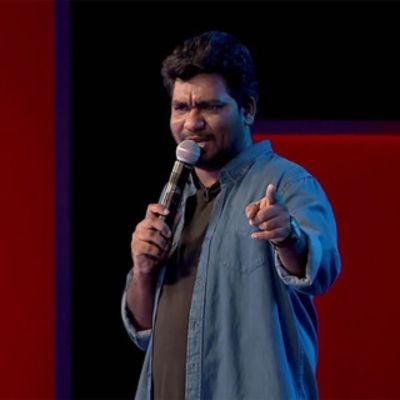 Zakir Khan is possibly the most divisive comic from India working today. The comedian's male admirers frequently repeat every word he says on stage, making his catchphrases part of common lingo. (For example, "Sakht launda.") The majority of the women I know are leery of his kind of comedy because it typically explores the difficulties of dating from the viewpoint of bare-minimum males who believe they are entitled to any woman's attention and devotion. Although the unjust singledom of the typical decent guy is the subject of these jokes, women are ultimately the target of the joke.
However, it would be inaccurate if I didn't point out that Khan attracts noisy crowds everywhere he performs because there isn't any Indian comic who can hold a crowd's attention quite like him.
Khan is the kind of comedian who knows just how to communicate a joke to his audience; his poetic bits simultaneously become a hallmark of individuality and universality. Khan's greatest asset is that, even when he seems like an everyday person, no other comedian can sound like him. Khan delivers this specific flavour to Tathastu, his first comedy special since 2018's average Haq Se Single, with great success. An experienced storyteller who has chosen not to confine himself to the specific parameters of a comedy special is on offer.
Abish Mathew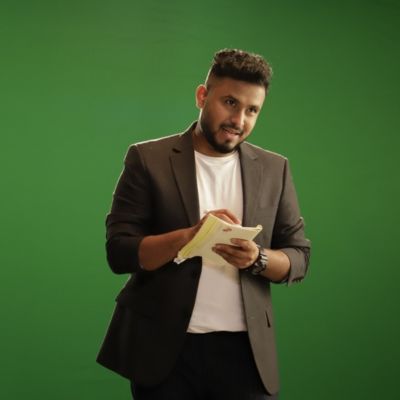 Mathew has developed into one of the most well-known comics in the nation during the past five years in a rapidly expanding field. What are a few of his achievements, you ask? He participated in the infamous Ranveer Singh and Arjun Kapoor roast known as the All India Bakchod Knockout, hosted the stand-up competition Comicstaan on Amazon Prime Video, hosted his talk show Son Of Abish, and most recently performed in his stand-up special Whoop, which debuted on Amazon.
Musician:
Although Mathew is known for his comedic prowess, he tells us that comedy came to him much later in life. His first foray into any type of creativity was really music when he was growing up in New Delhi. While attending Fr. Agnel School, Mathew participated in a number of bands, most notably Lithium X, of which he was the lead vocalist. 
While he claims that the American hard rock band Van Halen had a significant effect on his band's members, he laughably admits, "I come from a family who never used to listen to music save for Jim Reeves over Christmas. My bandmates later came to determine my musical preferences.
Mathew believed that he could create a successful band in the early 2000s after being inspired by groups like Mumbai's Zero and Helga's Fun Castle and the rock bands Thermal and a Quarter and Thermal and a Quarter from Bengaluru. 
Atul Khatri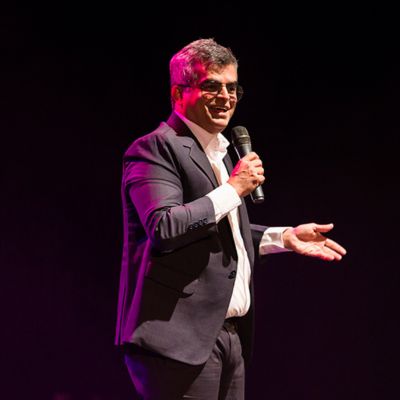 Atul Khatri, one of the two English-speaking Indian comedians featured in Netflix's Comedians Of The World series, readily switches to Hindi for jokes and conversational retellings. Because you need to pay attention to the subtitles and not just passively listen if you want to catch every joke, it means that the anglophone viewer needs to pay more attention to his stand-up.
His topics are generally accessible. The longest anecdote involves going on a night out with the "boys" of a similar vintage, severely overestimating their capacity for hedonism and their ability to pick up ladies. He begins by talking about turning 50 and being perceived as elderly due of his "salt and pepper" hair.
Khatri may object to the name "uncle," which is used to refer to any Indian guy in his middle age, but he is nonetheless affable, funny, and a pleasure to be around. In addition, he intersperses his performance with encouraging remarks for his audience, saying things like "only an Indian helps another Indian" despite how much Indians may moan about one another.
Khatri may not be a must-see for those who aren't from the subcontinent due to his chatty but safe content, which ranges from complains about having a shrewish wife to Chewbacca impressions, but it's still a fun 30 minutes.
Anubhav Singh Bassi
Anubhav Singh Bassi is living the 2023 of his dreams. His first major motion picture, Tu Jhooti Main Makkaar, starring Ranbir Kapoor and Shraddha Kapoor, is scheduled to be released on March 8. His first stand-up special, Bas Kar Bassi, which launched on Prime Video on Wednesday, is also currently ruling the platform's streaming rankings.
 His type of comedy is standard fare; he gets his laughs from his real-life mishaps. It's not one joke after another or a punchline after another; rather, it's more like an outgoing friend telling a string of amusing stories whenever he can find an audience. Even though you may already be familiar with some of the stories, you still find yourself laughing, in part because they are so absurd and in part because the narrator is having so much fun. Why would you not? It spreads easily.
At age 32, Bassi has turned telling anecdotes from his days at NLU, Lucknow, excessively into a stand-up career. Although some of them do make for interesting reading, there is a limit to how often one can hear about college life. Thankfully, he moves on and discusses his early attempts to make a career after college before he accidentally fell into stand-up comedy in Bas Kar Bassi. He discusses everything, including the excruciating traffic in Mumbai, the joke that is trying to practise law in India, the fall of the startup bubble, and the absurdity of trying to run a fast-food restaurant with pals.
Harsh Gujral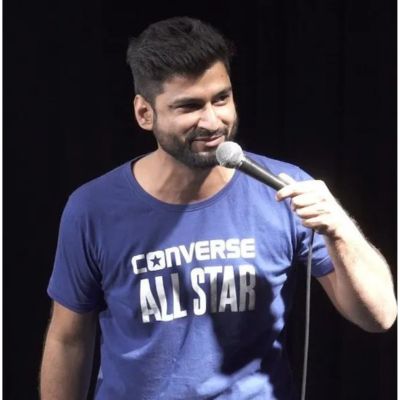 The best cure for any life issue is a good, hearty laugh. And comedians are the laughter masters who consistently provide us with good humour. In a conversation with The Talented Indian, aspiring comic Harsh Gujral discusses his experience to date.
Harsh, who was born and reared in Kanpur, went to Delhi around a decade ago. His humour therefore reflects both cultures. He began imitating others while still in school, which, in his words, "was a headache for all his teachers in school." This continued throughout college, and in 2017 he gave his first theatrical performance at the urging of his pals. His debut stand-up performance, which he uploaded on YouTube two years later, has received a tonne of positive feedback from his audience.
Engineer by training, Harsh has experience with numerous Indian multinational corporations. He continued crafting jokes based on his observations of society during those times of office boredom, which eventually gave rise to his distinct brand of comedy. His comedy, which takes inspiration from Kapil Sharma, often alludes to actual persons and situations.
According to him, stage comedy involves a variety of elements, and struggling through the writing process takes fortitude. I'm still picking up the nuances of my profession. But despite all of the difficulties, the previous two years felt like a dream come true. And I cherished every aspect of it.
Sorabh Pant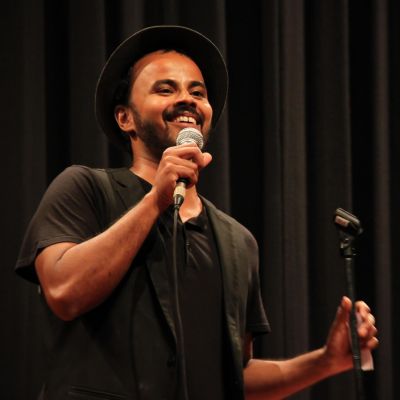 What transpires when a stand-up comic decides to create a non-fiction book? Is the content entirely fresh or simply old wine in a new bottle? The jokes are they received differently or not at all? How challenging is it to get an audience to laugh when there isn't immediate feedback?
You can discover your own responses to these issues by reading the Rupa-published book Vote for Pant (2022), written by stand-up comedian Sorabh Pant. One person's sense of humour may make another upset, a third nod off, and a fourth question whether they heard it straight.
The author's ability to laugh at himself is a big part of why I thought the book hilarious and delightful. In a political setting when some listeners have "extra time to file suits on behalf of people who were not offended in the first place," Pant admits that the self-deprecating approach "works quite well." You are safe as long as you make jokes about yourself.
Sumukhi Suresh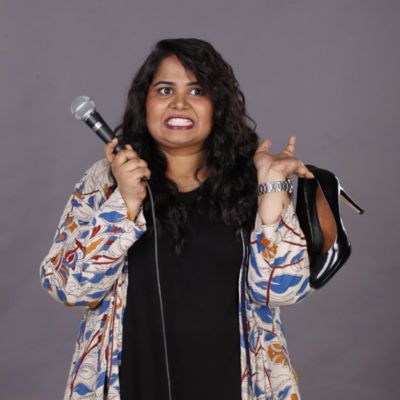 The stand-up routine of Sumukhi Suresh Her brand of comedy, which is contemporary, relatable, feminised, and, of course, hysterically funny, is exactly what Hoemonal represents.
A renowned journal previously referred to the multi-hyphenated comedian and actor as "India's Tina Fey"; she has since received a Filmfare award for her groundbreaking online series Pushpavalli. She made news last year for participating in BAFTA Breakthrough, an initiative that promotes and encourages creative talent throughout the world.
The BAFTA Breakthrough award was the kind of affirmation that shows you're on the right track. I believe it has helped me become more clear about what I want to do, the 34-year-old said to South First.
We talk about humour, dating in your 30s, and what's next up for her career as she brings Hormonal to Bengaluru this weekend. Spoiler alert: it is bursting at the seams with projects.
Sumukhi is tackling issues that are important to her in Hoemonal.
Actually, there are two shows called Hoemonal. The first performance I give on October 1 at Jagriti Theatre is different from the second performance on October 2 at Bangalore International Centre. According to Sumukhi, there is only a 20% overlap in the two shows' material. 
Aakash Gupta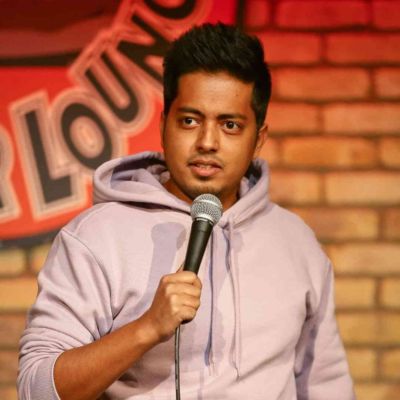 Jaipur might merely seem like a fantastic destination for all the kids to all the outsiders. The city's energy and cultural diversity play a significant role in the burgeoning tourism industry. The actual youth of Jaipur, however, frequently grows tired of doing the same activities over and time again.
We're getting ready to laugh out loud because Aakash Gupta is coming to town to break up the monotony of daily living. A few of the new gags in his comedy show "Excuse me, brother" should resonate with each of us.
The jokes in "Excuse me, brother" will have no overarching themes; they are simply there. Pushing the limits of what a typical comedy act may be, Aakash Gupta is completely redefining the landscape.
Without a predetermined topic to adhere to, he is free to express himself as he pleases, and you will be rolling about on the floor in no time. Everything he says seems like the funniest thing you've ever heard, and his hilarious brilliance knows no bounds.
You become completely engrossed in the unpredictability of it all and are impatient to see what he will throw at you next. It is a contrast between the past and the present. We advise you to go there with no preconceived notions and just enjoy the comedy show as it is.
Kunal Kamra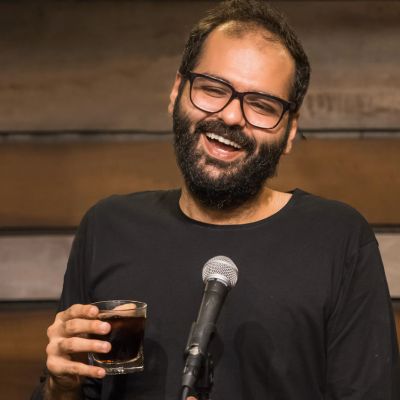 Everything in Kunal Kamra's ideas differs from what we have seen so far in Indian comedy, from the new to the radical to the ludicrous. I witnessed him vent on the good and the bad of the nation with an odd 400 other people one night in Noida at the Canvas Laughter Club, but he never strayed too far from his very funny, everyday life as a Mumbai guy. The entire act is purposefully centred on the problems that Kamra faces, and it really hits home when he tells an audience member, "tujh main bahot daring hai, aur yeh MAIN keh raha hun!" This is all because the young man was out on a casual date with his elderly father that evening.
There are many amusing passages in the stories he writes, and amid it all, there seems to be a certain weariness from being politically right for too long. He extends the "Siachen" refrain, which is a well-known jab at the right wing's hypocrisy in relying on the army for every argument, to other political observations, this time with names and reproaches. I haven't seen much of this in Indian satire, and his disdain of the elderly as pure and pious and that women are insulated from the brunt of his jokes makes me saddened. The unexpected recklessness made me consider what side of the argument I want to take: one of agreement or disagreement?
Vipul Goyal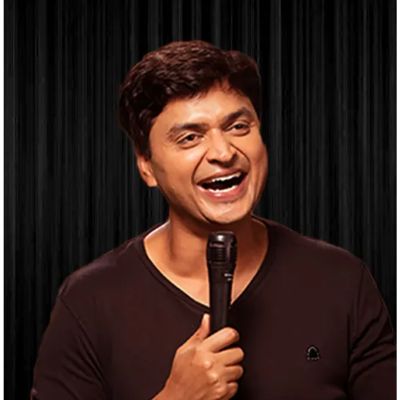 Good luck if you're a male comedian who wants to make a show about a fictionalised version of yourself. First off, the genre is either completely saturated already or very near to it. Louie (Louis C.K.), Crashing (Pete Holmes), Maron (Marc Maron), and even Curb Your Enthusiasm (Larry David), one of the grand-daddies in this context, made comebacks in the last five years.
This gets us to the second issue—in recent times, these shows have seemed to repeat themselves and closely follow the tortured-male-genius cliche. Yes, we recognise that writing requires patience and effort, and that developing comedy has its own unique brand of development hell. Some of your favourite jokes may have genuinely terrible backstories.
For this reason, I thought TVF's (The Viral Fever) Humorously Yours' debut season held a lot of promise. Here we have a Hinglish comedian named Vipul Goyal, whose life experiences and general outlook would undoubtedly be significantly different from those of his colleagues, the most of whom were born and raised in Mumbai or Bangalore (and whose shows are entirely in English).
Rasika Dugal excels as Goyal's wife Kavya, an IIT-educated engineer turned comedian (like other members of the show's creators), who is wisecracking, cautious, and a quietly commanding presence. Goyal's attempts to establish himself are skillfully shown in the first season.
Daniel Fernandes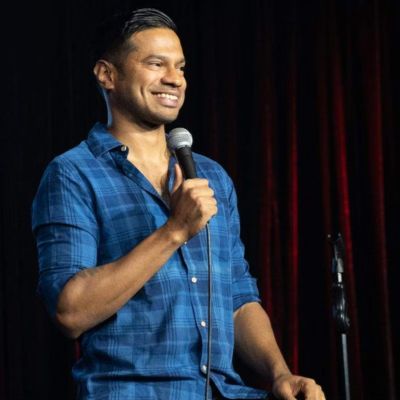 Through performances that address important social topics, Daniel Fernandes has amassed a considerable fan base. His popular YouTube videos include segments on student suicides, the death penalty, and internet rape threats. Fans laud Fernandes for taking on such delicate subject matter in the comments sections of each of these videos, which have each had hundreds of thousands of views (some have millions).
In his live special, Shadows, Fernandes focuses on himself and spends the most of the performance discussing his mental health. He begins by informing the audience that he received a diagnosis of anxiety disorder in 2016 and then spends the following 30 minutes carefully deconstructing the experience.
As he talks about the challenges of social relationships, battling suicidal inclinations, talking to therapists, and coping with voices in his head, Fernandes displays his tremendous stage presence and ability to hold any audience transfixed.
As it appears to be intended, a significant portion of what Fernandes achieves through this is a conversation-normalizing therapy for his audience. He discusses the issues that someone on the fence might be worried about, acknowledges those who are completely opposed to the procedure, and provides strategies for potentially supporting someone in your life who is going through a severe mental health situation based on his own experience.
Rahul Dua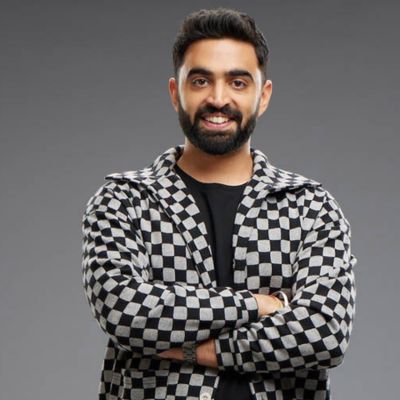 Actor and stand-up comedian Rahul Dua is well-known in India. He is also difficult to miss because he is one of the top 16 comedians from India in the Netflix Comedy Premium League, a lead actor in the TVCs for CultFit and Zomato as well as the Hyundai Grand i10, Nando's, and Wakefit Mattresses, as well as one of the best performers on Amazon Prime's Comicstaan S01 and the 1st Runners Up spot. OMNIPRESENT.
With his measured delivery, endearing stage style, perceptive observations, riveting narrative, and sincere jokes, Dua has had a sharp ascent in the Indian comedy industry and has achieved great success! You know what? If you suddenly hear someone shouting "woohoo" in a quiet, serene environment, Dua is probably nearby.
Tanmay Bhat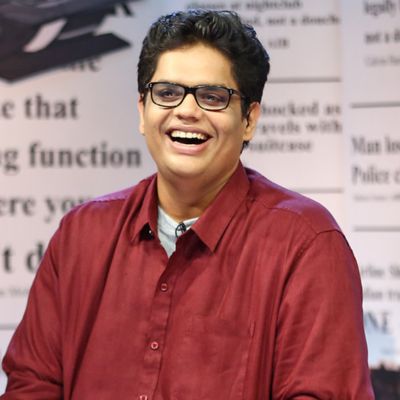 Tanmay Bhat is a great stand-up comic, commentator, and all-around top YouTuber. The comedy that Tanmay Bhat is most famous for commentary on many games, some of which are very well-known, such as PUBG. One of India's best YouTubers is Tanmay.
Tanmay Bhat also posted videos about several trending subjects. The main goal of his channel is to amuse viewers. He frequently organises live streams, particularly for playing PubG.
He is the creator of the nationwide comedic group "all india backchod."So I advise you to watch Tanmay Bhat's film at least once if you enjoy comedy, gaming, etc. I really hope you'll like it.
Samay Raina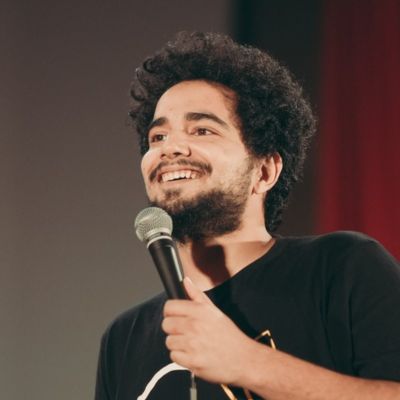 Samay Raina is an Indian stand-up comic, YouTuber, and chess enthusiast. He shared the title of winner of Comicstaan's second season of stand-up comedy. He started streaming chess matches with several comedians and chess masters during the COVID-19 pandemic. He has amassed a sizeable sum of money through his YouTube channel for a variety of causes, including backing for trash collectors and assistance for Assam and West Bengal flood victims.
Childhood and education
Raina was born into a traditional Kashmiri Pandit family in Jammu, Jammu and Kashmir. In Pune, Maharashtra, he enrolled in a print engineering programme at Vidhyarthi Griha, which he later called a waste of time. He then began performing at open-mic nights and soon established himself as a regular in the area's comedy scene.
Career Stand-up
Since August 27, 2017, Raina has been playing at several open mics. In Pune, she has been opening for well-known comics like Anirban Dasgupta and Abhishek Upmanyu. He relocated to Mumbai to pursue a career in stand-up comedy as he rose to fame and performed several successful concerts there and in other cities across the country.
Appurv Gupta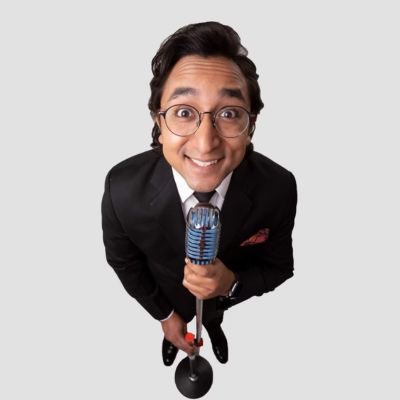 "At age 21, you start figuring out how much you could make if you performed for 30 minutes, 60 minutes, or 120 minutes after being paid Rs 2,000 for a 10-minute performance. And that's exactly what I did," Appurv Gupta, a successful stand-up comedian who lives in Saket, says.
Gupta, who was born in Noida to an engineer father and a housewife mother, attended a government school for his elementary and secondary education before enrolling at the JP Institute of Technology in Noida to pursue his engineering degree, despite his lack of enthusiasm.
" When I was contemplating my future, my brother introduced me to Toastmasters International. It provides a forum where individuals from all age groups can come together and encourage one another. It is a non-profit organisation dedicated to public speaking. They both learn and teach, he claims. 
Since Gupta had no prior experience speaking in front of an audience, this appealed to him, and he joined.
"At the Toastmasters Club, I first started performing. I performed several times throughout the course of the following three years. I was inspired when I heard that I'm hilarious from some people.  I experimented with making humorous talks. Then someone suggested that I give stand-up comedy a shot," Gupta says, noting that it is the most difficult type of public speaking.
Rohan Joshi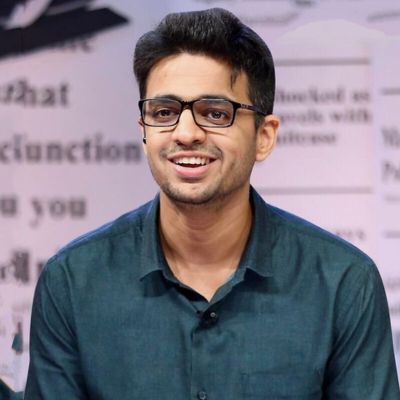 The men in the Indian comedy scene appear to be extremely anxious about ageing. Neville Shah (39, Going Downhill), Kunal Rao (40, Done), and Daniel Fernandes (35, Shadows) have all had minor onstage meltdowns in the past year alone.
 Rohan Joshi spends the entire 57 minutes of his first comedy special Wake N Bake discussing his ongoing existential problem. A drinking game has already been suggested online by a fan: "a shot for every time Joshi says "I'm 36…"." Additionally, the comedian has already issued a strong cautionary statement: "You won't be able to see straight by minute 4." He should be trusted.
 Joshi was difficult to find on stage doing stand-up for a long time while he was working on his comedy collective AIB. During this time, the comedian's busy Instagram profile was the only way to get inside his head. Here, he discusses everything that is important to him, including messy Indian politics, mental health. His recent fixation with home improvement, his newfound love of exercise, and his conflicting love of food.
Through such pieces, fans have witnessed a deliberate selection of the comic's personal journey. Now that he is 36 years old, he is inviting you to journey with him as he explores his lessons learned and unlearned in a more organised way.
Aravind SA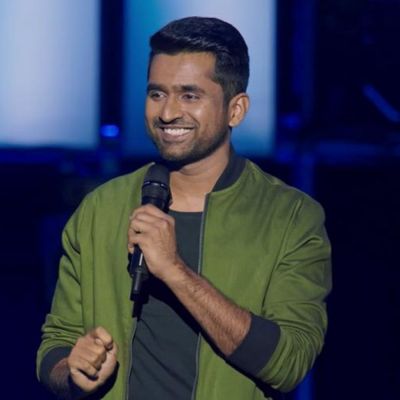 Aravind SA has a very endearing quality when he's performing because he always exudes anxious enthusiasm. He stumbles over his sentences and repeats his lines because he is anxious. It has the kind of heightened energy that I would have loved to see in person rather than on a screen where it appears to have rough edges.
This angry yet lovable delivery style can be seen in both his 2017 debut special Madrasi Da and his most recent special I Was Not Ready Da, both of which are accessible on Amazon Prime Video.
The advancements in production and clothing are a result of Aravind's increasing success and popularity throughout the intervening years. In I Was Not Ready Da, the stadium replaces the hall from Madrasi Da. The name of the show is flashed on an LED screen to stage left, and his name is written on a curtain that serves as the stage backdrop.
Blue light is shining on the audience. A stool, two water bottles, and a microphone stand serve as the only staging components. Aravind scarcely dances around the microphone; his comedy isn't about using the available space.
Karunesh Talwar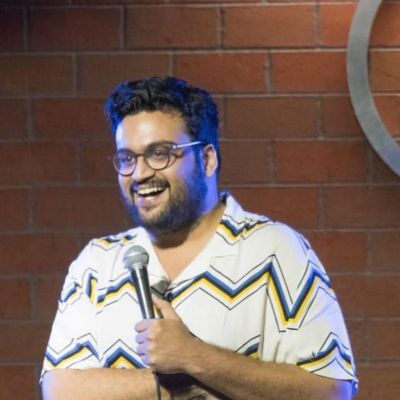 Pata Nahi Par Bolna Hai, the title of Karunesh Talwar's stand-up special, is aptly named. The show is a collection of the comedian's (quite rational) rants about pretty much everything. It doesn't matter if it's his concern about turning into a stereotypical Indian uncle or his observation on how entitled men can be while searching for a bride through the arranged marriage system.
Except for a few YouTube videos where he criticises Masterchef Australia, women's safety in the nation, and his beef with Indian parents, not much of Talwar's work is available online. Despite the fact that these performances are sharp, succinct, and sure to make you laugh, Pata Nahi Par Bolna Hai drags on for almost an hour. Perhaps seeing stand-up comedy live is preferable to watching it at home.
Talwar addresses issues that the majority of us frequently consider but rarely express aloud. He avoids being too serious, maintaining loyal to the claims of the comedy special's title, unlike Kunal Kamra and Sorabh Pant.
Jokes like "calling up an old British man," "chugging alcohol straight out of a bottle," and "Old Monk" were as ridiculous as the many others that circulate on your family's WhatsApp group. But Talwar's hilarious observations about how Indian males are coddled by their moms and the tradition of arranged marriages are the first highlight of the episode.
Munawar Faruqui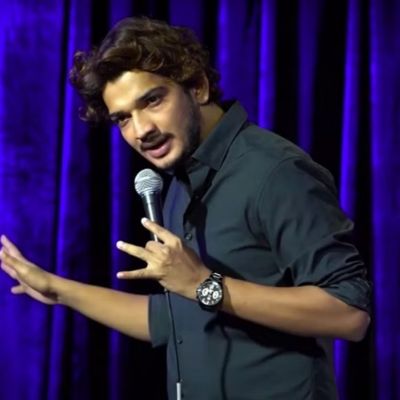 Munawar Iqbal Faruqui is an Indian rapper and stand-up comedian who was born on January 28, 1992.He participated in Kangana Ranaut's reality television program Lock Upp Season 1 in 2022 and won the competition.
Early years
In a Muslim Indian household, Faruqui was born on January 28, 1992, in Junagadh, Gujarat.After his home was destroyed in the Gujarat communal riots of 2002, his family relocated to Mumbai, and when he was only 13 years old, his mother passed away not long after.
When his father became ill when he was 13 years old, he was forced to labour for his family. While going to school, he had a job at an appliance store.
He was a graphic designer in his early twenties. He became aware of humour in 2017 and started working as a comedian at the same time as several OTT channels were introduced in India.
Career
He gained his initial notoriety in April 2020 after posting the stand-up comedy clip "Dawood, Yamraaj & Aurat" to his YouTube page.In August 2020, he collaborated with an Indian musician named Spectra to release his debut single, "Jawab."
He posted a stand-up comedy clip titled "Ghost Story" on his YouTube channel on February 28, 2021.
He participated in Kangana Ranaut's reality show in 2022.
Naveen Richard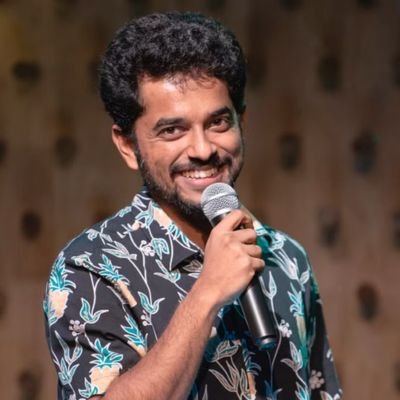 Stand-up comedian Naveen Richard finds himself sandwiched between many linguistic identities after being born in Cochin, raised in Tamil Nadu, and going to school in Bangalore. He would have felt pressured to speak Malayalam and Tamil well from a cross-cultural background, which added to his sense of not quite fitting in. We learn from him that "I didn't fully belong in Tamil Nadu or Kerala."
The most commonplace occurrences in life, such as going to the grocery store and typical family scenarios, will be highlighted by some relatable experiences. "My customary tendency is to make jokes about commonplace things, like buying fish and how unsettling it is that they are still awake. The next time they go grocery shopping, I hope the audience thinks of me and smiles, he says. Naveen claims that his particular kind of humour is lighthearted, simple to comprehend, insanely funny, and approachable by everyone.
He asks the audience to consider whether their own fathers may not have been deserving of the women who were selected as a good match after extensive consideration. Talwar makes a quip about how Indian males are perpetually infantilized, even as grownups, and finally look to their spouses as a substitute for their moms. He tries to keep things moving along with a few fillers, but they only serve to make you smile or, at most, chuckle.
Hasan Minhaj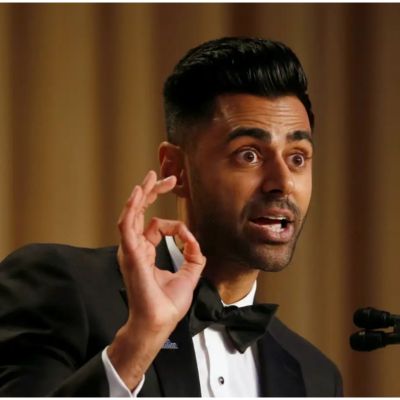 The King's Jester, Hasan Minhaj's first Netflix special in five years, is not deficient in any way. The battle to have a baby and his experiences as a celebrity satirist are just a few of the topics that are squeezed into a big hour on family, fame, and the effects of political humour. I think part of my discomfort with the play is cultural. The romantic conclusions are packaged too neatly for me, and Minhaj's brashness and self-mockery feel like a smokescreen for self-regard. However, Minhaj's US audience cheers the schmaltzy moments to the rafters.
Pushing back against a show that has achieved this much makes me feel ungrateful. Perhaps too accomplished; there's something clinical about how expertly crafted each component is: the genuine moment, the spotlight that gets closer, the pause, and then the punchline. Our slick and enthusiastic host uses these tools to share stories of fertility treatments, becoming a parent (with a clever joke about adopting a white baby), and an episode from his adolescence in which he was singled out by the police for being a young Muslim in post-9/11 America. Then, as an adult, Minhaj is hosting his own satirical show on Netflix, which was infamously withdrawn from Saudi Arabian broadcast. 
Papa CJ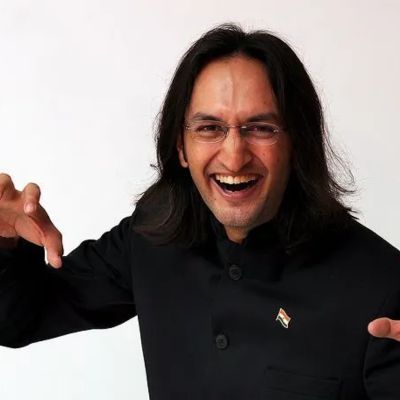 Since he started performing as a comic in 2004, Chirag Jain, often known as Papa CJ, has performed on hundreds of occasions. It is so difficult to imagine that the "funny" man, who can make a room full of people laugh out loud, fears being alone.
"Standup comedy is a solitary career. Every 15 seconds, your idea and point of view are evaluated, and if no one is laughing, you know you've failed. In films, when there are stakeholders, it's different. The only person responsible for this is you, adds Papa CJ, who was in the city to celebrate the publication of his book, Naked.
The 42-year-old acknowledges that he is still too young to write an autobiography, but when the publishers at Amazon watched his programme, Naked, and made him an offer for a free year of Prime membership in exchange for a book based on the show, CJ thought the deal was too good to pass up.
Kaneez Surka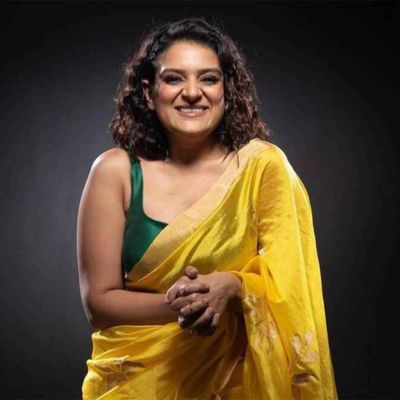 The comic has a strong sense of stage presence, and the way she thoroughly enjoys her own jokes contributes significantly to the success of her act. It's hard not to get caught up in the moment as she begins to recreate the aunties dancing at her vidaai.
Neville Shah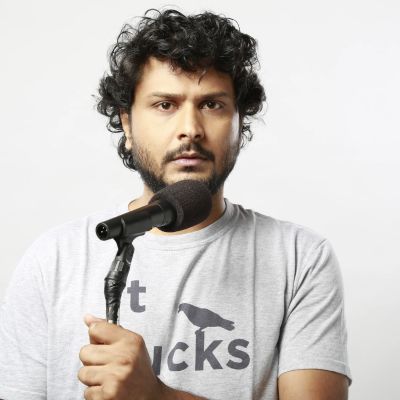 One of the tough jobs is to brighten the environment with your sense of humour, and Neville Shah excels at it. An extremely well-known Indian stand-up comedian, author, and actor is Neville Shah. He is a well-known comedian in the nation. His sense of humour has caused many people to cry and laugh out loud. Shah was born on December 8th. Neville Shah, who combines or mixes Gujarati and Parsi traditions, frequently feels perplexed. He has presented performances on both domestic and foreign stages.
While he was living in the United States, Neville Shah began his career as a comedian. He had to perform a three-minute piece of art while standing on stage for a project assignment. When he did, he discovered that his jokes could make people laugh. After that, he relocated to Delhi and took a job with Mudra as creative director.
He had already performed a few comedic shows for the comedy store by the time he travelled to Mumbai. He believed that India has enthusiastically embraced the rise of stand-up comedians. He draws influence from other well-known comedians including George Carlin, Louis CK, and Bill Cosby. English stand-up comedy has been a part of Neville Shah's upbringing.
The lives of those around Shah serve as his sources of inspiration. People giggle at the daily mess in their lives. He has succeeded, presenting anything from a three-minute performance to comedic routines and speeches on Amazon Prime. For Neville and many others, humour is a form of therapy. Neville Shah remembers the day he had to give a performance in the South. Shah performed during the floods with a small audience, but he still had a fun. People laugh out loud at Neville Shah's videos because he is so amusing. He posts his videos to a YouTube channel.
Russell Peters
Russell Dominic Peters is a Canadian stand-up comedian, actor, and producer who was born on September 29, 1970. He started performing in Toronto in 1989, and in 2008, he received a Gemini Award. He was the first comedian to receive a Netflix stand-up special in 2013, and he was ranked third on Forbes' list of the highest-paid comedians in the world that year. For producing Hip-Hop Evolution (2016), he also received the Peabody Award and the International Emmy Award for Best Arts Programming. He is a Los Angeles resident.
Career
In 1989, Peters started giving concerts in Toronto. Since then, he has given performances across many nations.
 One of Peters' greatest influences, American comic George Carlin, instructed him to perform whenever and anywhere he could in 1992 when they first met. 15 years later, in 2007, Peters presented one of Carlin's final performances before the comic passed away the following year, saying he "took that advice to heart, and I think that's the reason I am where I am now."
 Peters received the 2013 Trailblazer award for comic excellence from the Association of South Asians in Media, Marketing, and Entertainment (ASAMME) on September 28, 2013. He is one of the first South Asians to succeed in the area internationally.
 Peters appeared as one of the guests on Top Gear America's third episode of season 1 in 2017.
 After making an estimated $5 million the year before, Peters continued to rank among the highest-paid comedians between June 2009 and June 2010, earning an estimated $15 million, according to Forbes. He was listed as the seventh-highest paid comic by Forbes.[19][20] According to Forbes, he earned $21 million in 2013.
Joke Singh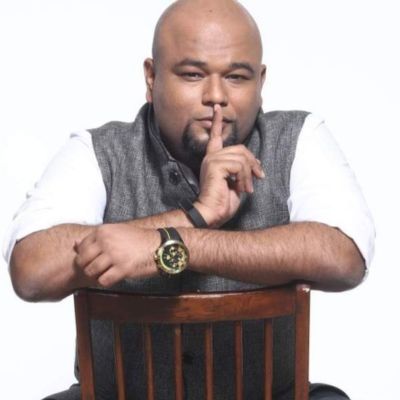 Nishant Tanwar, an Indian stand-up comedian and actor, was born on November 7, 1982. He has also gone by the names "Joke Singh" and, more recently, "Rider OP." He began his professional career working at NDTV, then in 2009, after discovering his affinity for stand-up during an open mic night, he started doing it professionally.
Nishant has participated in and created comedy specials such as Comedy in Diversity, Two and a Laugh Men, and Third World Comedy in addition to corporate performances. He is also a founder member of IPL (Improv Premier League), Delhi's top improv comedy group.
Career
Nishant began his career as an editor at NDTV. He left his job in the media industry just as stand-up comedy was reaching its apex to pursue comedy full-time. He is a well-known figure in the stand-up comedy scene in Gurgaon and Delhi.
Nishant Tanwar's humour, which pokes fun at Indian culture and clichés, is inclusive and transcends socioeconomic and age boundaries. He recently experienced an increase in social media popularity as a result of his stand-up comedy with Delhi Se Hoon B******d on Amazon Prime, and he reached his half millionth YouTube subscriber.
Hari Kondabolu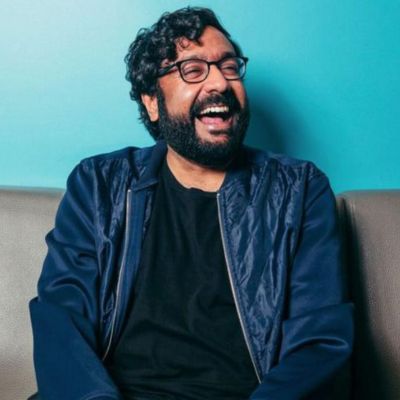 Hari Karthikeya Kondabolu is an American stand-up comedian and writer who was born on October 21, 1982. His humour touches on issues like racism, injustice, and preconceptions of Indians. He co-wrote the 2017 documentary film The Problem with Apu and was a writer for the W. Kamau Bell show Totally Biassed.
Kondabolu started partaking in Seattle's alternative comedy scene when he was there. American citizenship application in progress. Kondabolu considers his performance at the 2006 Bumbershoot Music and Arts Festival in Seattle to be his "big break," as an HBO Comedy Festival booker had spotted his name on the Bumbershoot website.
2017 stage appearances by Kondabolu
Since then, Kondabolu has performed on a lot of television shows as a stand-up comedian. At 2007, he made his first significant television appearance on Jimmy Kimmel Live! He also started to make appearances at a number of major comedy festivals, such as the 2007 HBO US Comedy Arts Festival.He performed stand-up on an episode of Conan in October 2012, and on The Late Show with David Letterman in March 2014, respectively.
He has been on various Comedy Central programmes, most notably his own episode of Comedy Central Presents that aired on February 11, 2011, a 2008 episode of Live at Gotham, three episodes of John Oliver's New York Stand-Up Show in 2010 and 2012, and a 2008 edition of Live at Gotham.
Additionally, he has made several appearances on British television, most notably on 8 out of 10 Cats in 2012 and Russell Howard's Good News in 2011. He had a recurrent sketch on BBC Three's Live at the Electric in 2012, which was hosted by Russell Kane. Additionally, he has performed at the Edinburgh Fringe Festival and was a featured comedian in India in 2012 for the "Make Chai Not War" comedy showcase sponsored by the US State Department. 
He worked as a writer on the Chris Rock and W. Kamau Bell-produced comedy series Totally Biassed with W. Kamau Bell from 2012 to 2013, where he frequently made appearances as a correspondent.
Waiting for 2042, his debut stand-up comedy CD, was released by Kill Rock Star in March 2014.
Kondabolu has participated as a panellist on the NPR comic news game show Wait Wait Don't Tell Me since 2017.
Manan Desai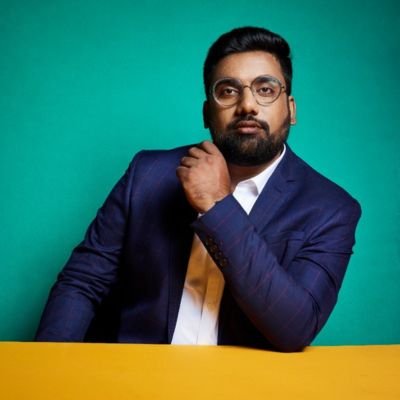 Indian comedian, actor, and former radio jockey Manan Desai. He founded The Comedy Factory, a Gujarati YouTube channel. He formerly held RJ positions at My FM and Radio Mirchi. Along with Amruta Khanvilkar, he participated in the Indian comic reality series comic Nights Bachao. He appeared in Gujarati films like Order Order Out Of Order, Ventilator, and Chor Bani Thangaat Kare.
Vishwash Chauhan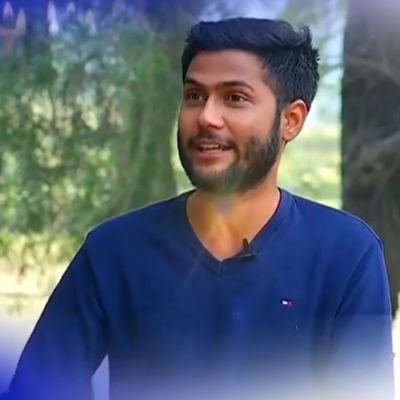 Famous Indian stand-up comedian, actor, and filmmaker Vishwash Chauhan is one of these. His birthday is January 13, 1995. Charkhi Dadri in the state of Haryana is where Vishwash Chauhan was born. He received his education at Vaish Senior Secondary School in Charkhi Dadri, Haryana.
He completed his 10th and 12th grades in 2009 and 2011, respectively. He received his diploma from Haryana's Kurukshetra University. His zodiac sign is Capricorn, and he is of Indian descent. Since his school days, he has been passionate about acting, and his participation in several acting and dancing competitions has made him well-known.
Theatre performer and well-known stage performer Vishwash Chauhan. He is a fantastic stand-up comic.  He competed in the 2017 Great Indian Laughter Challenge final. He goes by the name Kalu as well.
Throughout his college years, he took part in numerous campus youth festivals and festivals at the national level. He rose to stardom in 2017 because to a video he made for the comic reality series The Great Indian Laughter Challenge. His video quickly became popular online. In the comedy show that aired on Star Plus, he made jokes that amused both the public and famous people.
In addition, he earned a spot among the top 42 competitors, surpassing legendary comedians Sunil Pal, Raju Srivastav,  and Kapil Sharma. He received a prize in the National Youth Festival. Additionally, he has received a national prize on five separate occasions. He also participated in the Haryanvi television miniseries Mere Yaar in 2020 as both a director and an actor.
Sindhu Vee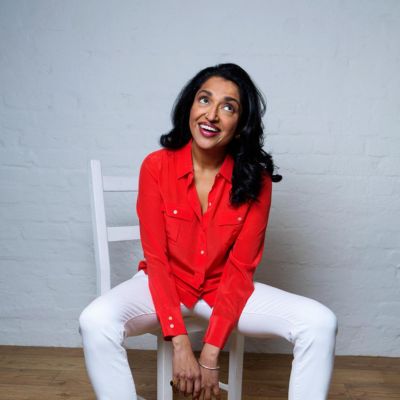 Vee (real name Venkatanarayanan) has a didactic style, with intentional pacing, audience memorization of her major ideas, and a high-status demeanour that suggests she has knowledge to transmit. Early on, you could feel a little deflated when you acknowledge that the jokes might be sparingly applied. But it also offers benefits.
Anuvab Pal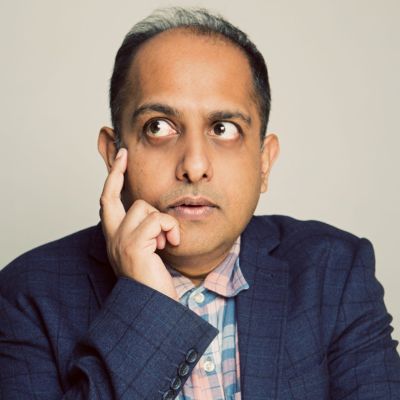 Anuvab has performed all throughout India and in locations like London, New York, San Francisco, Dubai, and Singapore. He is a seasoned pro on the circuit. He is still the only Indian comedian who has been asked to perform at Harvard.
The Empire and The Nation Wants To Know, which sold out three performances in New York City in record time, were two of Anuvab's three stand-up specials, which debuted in Mumbai and played to packed houses across the globe. Alive at 40, his most recent special, is now available to stream on Amazon Prime.
He has performed for various businesses, and he also leads workshops with a focus on innovation. He wrote the scripts for the 2009 film "The President Is Coming" and the 2007 Bollywood film "Loins Of Punjab."
In addition to writing plays, he also provides a column to the ET and has multiple plays to his credit that have been performed in both India and New York. He co-hosted the popular comedy podcast "Our Last Week" with actor Kunal Roy Kapoor, and he is currently a frequent guest on Andy Zaltzman's "The Bugle," one of the biggest comedy podcasts in the world.
Alexander Babu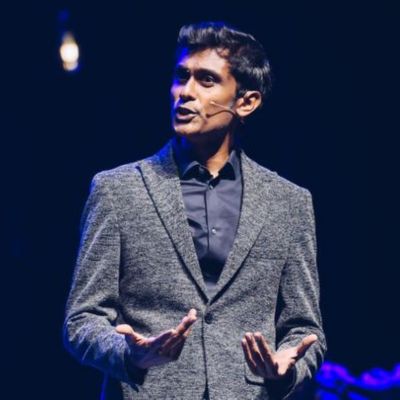 Stand-up comedian, singer, yoga teacher, musician, and actor Alexander Babu Arulanthu is from India.
In order to concentrate on stand-up comedy and theatre performances, software engineer Alexander Babu resigned his corporate career in 2014. He has performed on tours in the United States, Australia, Dubai, Singapore, Malaysia, the United Kingdom, and Kuwait.His 120-minute English-Tamil stand-up musical special, Alex in Wonderland, was created in 2019 for Amazon Prime.
After leaving his position as a software engineer with a large corporation, Alexander Babu began his career in stand-up comedy. He participated in the South India-focused comedy movement in his early days performing stand-up comedy. Stand up, Evam Tamasha He started performing Alex in Wonderland, a musical stand-up performance in July 2017 that combines music, storytelling, and stand-up and has won him multiple awards. After ending it in 2019, he performed 115 presentations of Alex in Wonderland over the world, and it is now an Amazon Prime special. He is well-known on YouTube for his stand-up comedy performances; as of April 2020, his videos had amassed millions of views and more than 1 million subscribers.
Aishwarya Mohanraj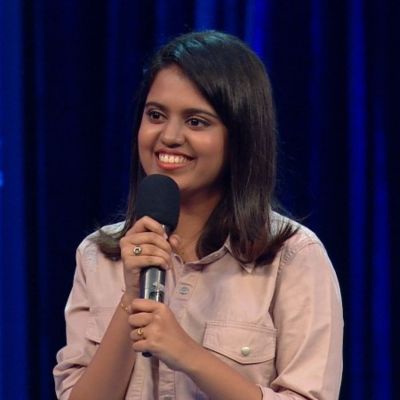 Writer and stand-up comedian Aishwarya Mohanraj. Aishwarya placed in the top 10 of the Comicstaan competition and has subsequently written for Son of Abish, Behti Naak, On Air with AIB, Comicstaan S02, and One Mic Stand, among other programmes.
She has performed in a variety of comedy clubs, such as NCPA and Canvas Laugh Club. She is also capable of saying the alphabet backwards.
Gaurav Kapoor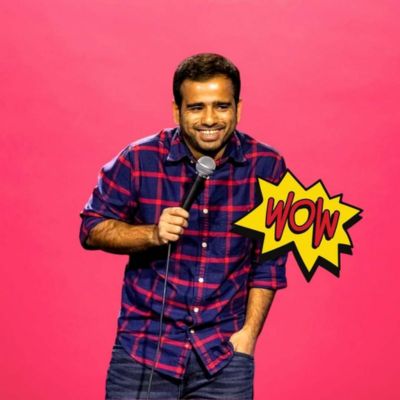 Indian stand-up comedian Gaurav Kapoor is well-known for his outstanding storytelling abilities. He draws humour from his experiences and day-to-day existence. His brand of humour combines anecdotal and observational humour. The stand-up comedian from Delhi first gained attention when he supported Russell Peters on his "Almost Famous World Tour" in Delhi.
Being a comedian
He was selected as the "funniest guy in the group" at his workplace event while employed as an assistant manager at Pantaloons in Mumbai. In 2015, Gaurav started going to and attempting to win at various open mics in and around Mumbai.
He took first place in a number of open mic contests held in Mumbai, including "Big Mic," "Canvas Laugh Club," "Chalta Hai," and "Buzz Off." Gaurav received a great break.
He took first place in a number of open mic contests held in Mumbai, including "Big Mic," "Canvas Laugh Club," "Chalta Hai," and "Buzz Off." When Russell Peters, a well-known Canadian stand-up comedian, stopped in Delhi as part of his "Almost Famous World Tour," Gaurav received his big break. Following his performance, he created and posted a number of stand-up comedy films on his YouTube page, covering topics such
'Smartphones and Passwords,' 'Rich People,' 'Lifebuoy and Nano,' 'Destination Weddings,' etc. Hahakaar, Gaurav's solo stand-up special, made its Amazon Prime Video debut on July 20, 2018.
Sapan Verma
One of the most well-known stand-up comedians in India, Sapan Verma is also the co-founder of East India comic, the country's top comic troupe. He is the program's host, creator, and executive producer for One Mic Stand, an Amazon Prime Original. He also made an appearance as a judge on Season 1 of Comicstaan in 2016.
In 2016, he launched his debut comedy special, dubbed Obsessive Comedic Disorder, on Amazon Prime Video. At the Global Citizen Festival India, he opened for Coldplay and Jay Z in front of 80,000 spectators. He also headlined the first-ever Indian comedy showcase at the famous Melbourne International Comedy Festival.
Sapan's comedy career has spanned the previous eight years, and he has performed over 1500 live events across the world.
Vaibhav Sethia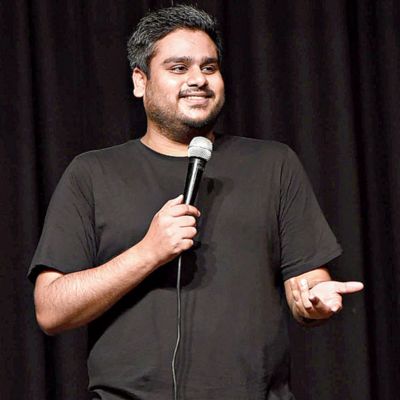 Vaibhav stands for diversity, and V. Vaibhav Sethia, a comedian, covers every conceivable subject in his stand-up performances, including vegetarians, pilots, and motorcyclists, as well as smokers, solitude, suicide, and the designs of cockroaches, humans, and cats.
He is a former Marwari who was expelled from the community for being too comical (his stomach hurt from laughing all the time). After quitting his lucrative oil business job, the IIT-Rourkee graduate from Kolkata previously worked as a writer and an assistant director. In 2014, he and fellow comedian Anirban Dasgupta co-founded Comedified, the most well-known comedy troupe in Kolkata.
Nishant Suri
Nishant is a stand-up comedian who has worked as a wedding photographer, a banker, an engineer, and a stand-up comedian. He has been performing stand-up for a few years and during that time has taken first place in competitions at IIT Delhi, Vir Das' Pajamafest, Radio One Delhi, and Comedy Central's Chuckle Hunt.
Most recently, he was named the winner of the comedy reality series Comicstaan on Amazon Prime Video. Following that, he went on a lengthy tour of India with fellow Comicstaan participant Rahul Dua to present The Dua-Suri Show.
He actively contributed to the scripting and acting of the new MX Player series Mere Ek Vote Se Kya Hoga, and he has spent some time getting his hands dirty in commercials for different businesses.
Varun Grover