Aspirants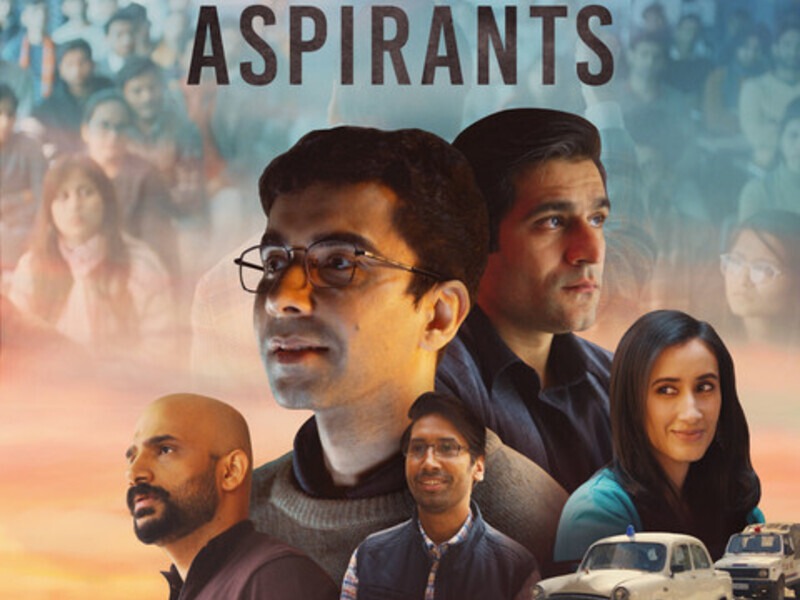 UPSC – Optional Me Kya Hai?
Teacher Sahi Hona Chahiye
Positive Approach Rakh Yaar
Pre… Mains Aur Life
It is best understood by TVF, the forerunners of the Indian web scene. Aspirants is yet another achievement after Kota Factory, Pitchers, and Panchayat. Once more, their genuine storytelling captures hearts as they relate the tale of three friends who study for the UPSC together before eventually drifting apart.
The TVF series is successful in capturing the spirit of Old Rajendra Nagar in Delhi, which is said to as the UPSC Mecca. Any UPSC candidate or local residents who reside in PGs will attest to the relatability. Anyone who has spent their entire life studying for entrance exams can identify with the setting.
The three buddies Abhilash (Naveen Kasturia), SK, and Guri (Shivankit Parihar) are the focus of the show. The past and present are alternately addressed in the narrative. The present is concerned with the effects of their decisions, while the flashback sections depict the struggle, setbacks, and hopes of UPSC aspirants. SK becomes a teacher, Guri manages his father's shoe factory, and only Abhilash succeeds in passing the UPSC exam while all three were prepared for it.
Aspirants has an interesting plot. But the outcome was expected. The cherry on top is the music. You'll become moved listening to songs like Dhaaga and Moh Bhang Piya, while De Mauka Zindagi will inspire you. Additionally, the dialogue writer deserves special recognition.
SK Sir Ki Class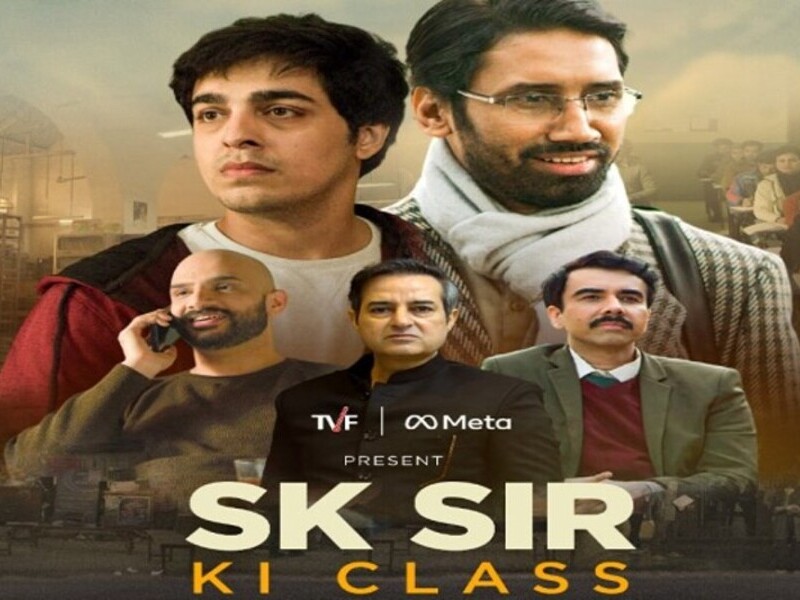 SK sir ki class  – Chakravyuh
SK sir ki class  – Agnipariksha
SK sir ki class  – Karmyuddh
The content that is actually useful.
A common form of entertainment now is watching television shows and streaming content. Some programs, though, have provided more than just amusement; they have also imparted important life lessons. I absolutely adore everything about these episodes, which have addressed a variety of life issues, including interpersonal relationships, careers, and personal development.
This program, which I'm confident won't be a waste of time, tells the tales of people who have changed their lives for the better by adopting new habits, learning what they truly want from life, and learning not to give up when they begin new endeavors.
The plot is compelling, and you get a rush from seeing the veteran ensemble of hopefuls. TVF consistently produces stunning stuff. The final episode was moving and motivational. Gagan Arora, an aspirant who is studying for the UPSC Exam, represents all candidates.
Sandeep Bhaiya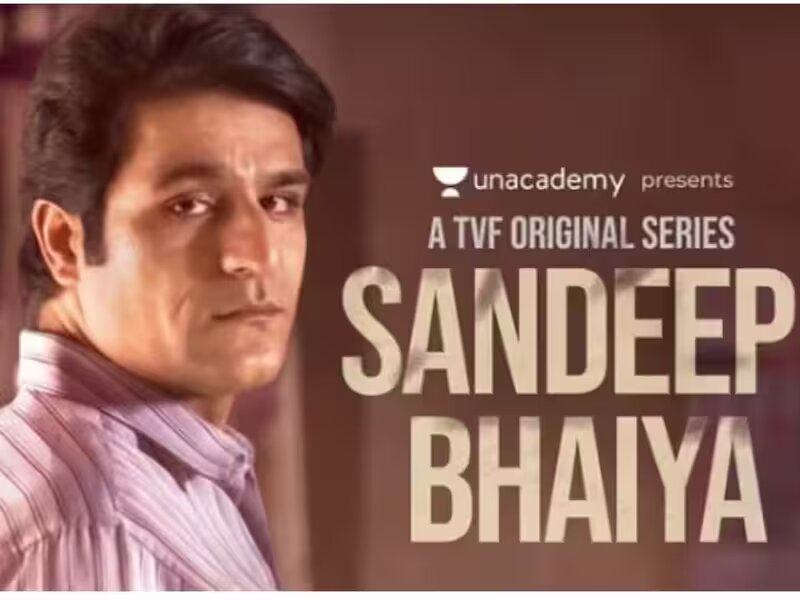 Sandeep Bhaiya –
Sandeep Bhaiya on TVF is an engrossing spin-off of the well-liked program "Aspirants" that explores the life of Sandeep, the adored mentor who won over viewers in the original series. This online series, which stars Sunny Hinduja in the title role, takes us on an in-depth journey through Sandeep's experiences, difficulties, and the significant impact he has on the lives of aspirant UPSC hopefuls.
The show expertly delves into Sandeep's personal troubles and the lingering regrets of his own failures in the UPSC examinations as it examines his life outside of his function as a coach. His character gains a level of vulnerability as a result, which endears the audience to him and makes him more relatable. When Sandeep meets a young woman from a lowly family with the potential to become an IAS officer, he recognises in her a reflection of his own prior goals and admires her drive to achieve her goals.
Kota Factory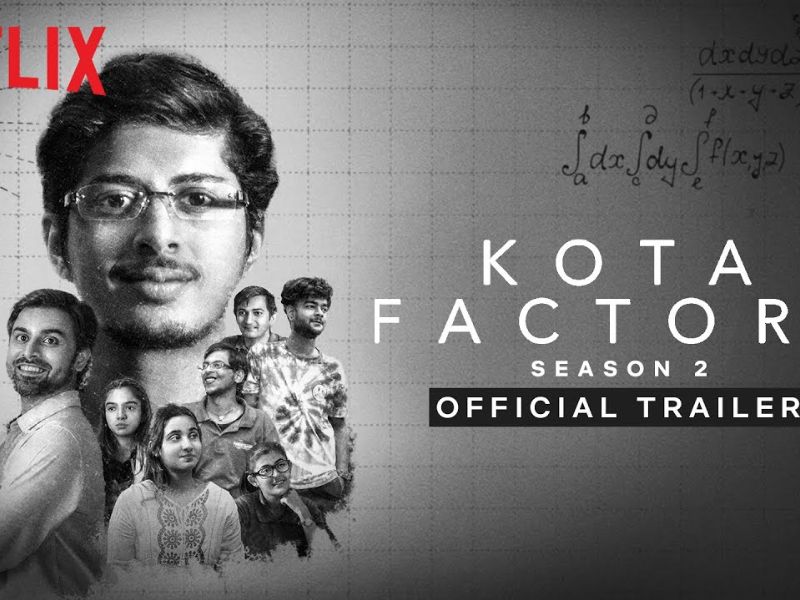 An instructor sits down with a student early on at Kota Factory to give him a tour of the city. Vaibhav Pandey (Mayur More), who is wide-eyed, is told by Jeetu bhaiya, the star teacher, "Students leave Kota in two years, but the place does not leave them for years."
The declaration may sound like a recycled generic motivational speech, extolling the virtues of the city and its capacity to influence pupils for a lifetime, but the gripping monologue emphasises just how hellish the location can be. When one travels to Kota, they leave everything behind, which isolates and secludes them as a result. The teacher continues, "The place cuts you from the rest, and everything else ceases to matter," insisting on how the environment shapes the kids' identities.
The five-part series, which was created by Saurabh Khanna, begins with a bird's-eye perspective over the city. The frame quickly transitions to a sepia tone, probably symbolising the place's and its inhabitants' soulless existence. Over time, Kota has developed the legendary reputation of producing IIT graduates at an incredible rate. It engages in an open celebration of the winners, with the faces of the winners splashed on obscenely tall billboards that threaten to block the sky. It is made almost entirely without room for people who couldn't make it because it is created for rank holders. The fact that the city is inherently prejudiced also makes for a good starting point for explaining the suffering of individuals who were coerced into moving there, the losers who are actually outcasts.
TVF Pitchers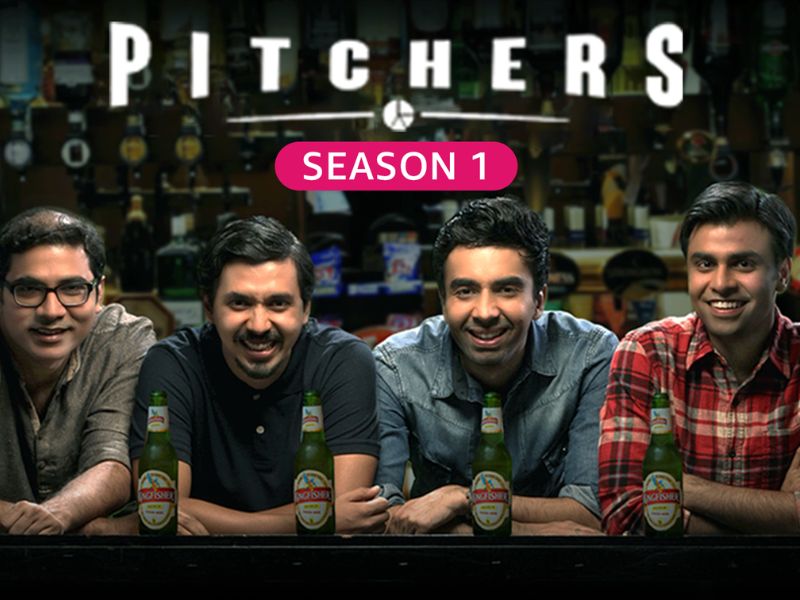 TVF's Pitchers is both a relic and a symbol in the larger history of streaming. Before binge-watching even existed, TVF's brave little underdog journey was a huge success. It was rather predictive in terms of both the possibilities of streaming and the start-up culture's growth to a near-dictatorial level. Today's economists in India extol the virtues of the several unicorns the nation has produced, but the decline of some of these businesses is also cause for concern. There was always going to be a sense of frantic anticipation given how pertinent and important this long-awaited return of what is maybe India's first streaming show in concept is. A lethargic, fat, and bewildered person violently squashes and runs over this eagerness.
A sloppy, bloated, and confused second season, which in retrospect could have been better off hanging onto the myth of an unlikely show's fantastical appeal, rather harshly squashes and runs over this anticipation.
Flames 
Like its previous seasons, Flames 3 is a feel-good series, but it lacks the OG (original) element in terms of ideas or execution. Season 3 is intense and focuses on the characters' maturation and evolution as they fight to balance their relationship, pass their 12th-grade examinations, and decide on a professional path. Teen romance and character development are the themes of seasons 1 and 2.
Season 3 picks up where the second season left off. Still enrolled in the Sunshine coaching sessions administered by Kaushal (Deepesh Sumitra Jagdish) and Abhijat (Sahil Verma) are Rajat alias Rajjo (Ritvik Sahore), Ishita (Tanya Maniktala), Anusha (Sunakshi Grover), and Pandu (Shivam Kakkar). The plot rapidly shifts since Ishita has now friend-zoned Rajat despite the fact that he still feels romantically drawn to her. Will their equations change again? Will love triumph and lead to a happy resolution? We know all the answers by the time the show is over, in addition to many other things.
The program is very slow-paced, full of strong emotions, and co-written by Puneet Batra and Deepesh Sumitra Jagdish. It is directed by Divyanshu Malhotra. Particularly emotionally charged and centred on the parent-child bond are the last two episodes. It has been portrayed in a number of films and web series, including 3 Idiots, Kota Factory, and others. This idea of parents encouraging their kids to seek jobs in engineering or medicine and kids "quitting" is not new.
Yeh Meri Family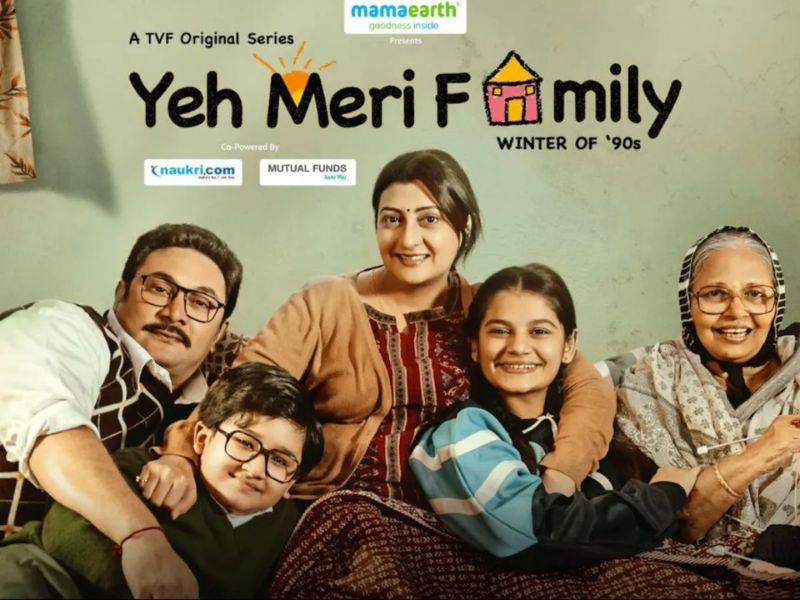 Yeh Meri Family excels at capturing the spirit of the 1990s, a decade in which insignificant pleasures like playing ludo, waiting for cable TV, landlines, listening to the radio, and spending time with loved ones were given a lot more importance. The intergenerational relationships that were common at the time are perfectly illustrated by Ritika's relationship with her parents. These five 30-minute episodes centre on her fundamental needs: a private cable TV, bedroom,  a New Year's Eve party, the stress of a PTA meeting, and the pleasure of the blank calls. Every scene is so genuine and relevant, however the previous season of the show, directed by Mandar Kurundkar, had a charm that this one lacked, which may be because of the new cast.
ImMATURE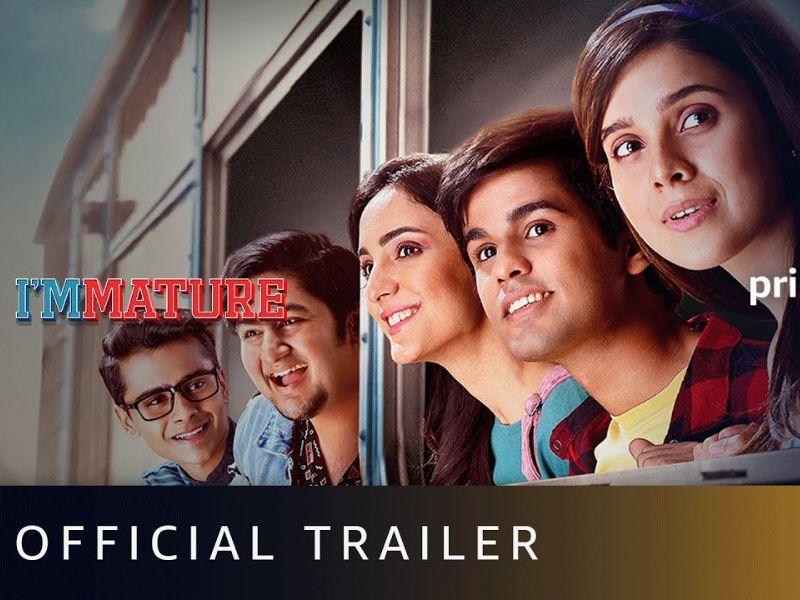 Immature, a web series by The Viral Fever that debuted on MX Player in February, revisits the headiness of first love and the minor rebellions of adolescence.
The drama, which is set in a school, chronicles the struggles of 16-year-old Dhruv as he attempts to get closer to Chhavi, on whom he has had a crush for years, despite numerous obstacles. His buddies Kabir, who aspires to be a bad kid, and Susu, a colorblind person who is unaware of it, serve as his brothers in arms.
Immature had its world premiere in 2018 at the inaugural Canneseries television festival. Sameer Saxena, who helmed TVF's Permanent Roommates and Yeh Meri Family, is the creator of the series. The film is directed by Prem Mistry, and its authors are Abhishek Yadav, Suprith Kundar, and Nishaad Javeri. As Dhruv, Omkar Kulkarni heads up the cast. Chhavi is portrayed by Rashmi Agdekar, while Kabir and Susu are played by Chinmay Chandraunshuh and Visshesh Tiwari.
Hostel Daze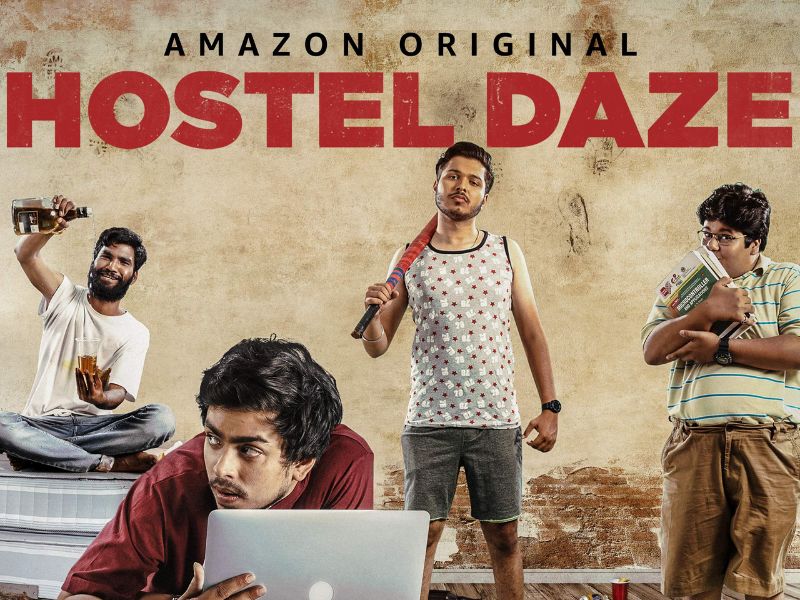 A glimpse into the lives of these now-senior students in their third year of engineering college is given by Hostel Daze season 3. It was produced by The Viral Fever (TVF) and directed by Abhinav Anand (who is new to the project). As they stand by one another through thick and thin, they each realise what is good and bad for them. The Hostel Daze prequels played into nostalgia for hostel life with charming characters. Like the other seasons, this one takes the same route and presents a tale with a funny and bizarre speech that expertly ties everything together. The third season of Hostel Daze opens with Jhantoo trying to make his importance known, the 2.0 versions of Nabomita and Jaat, and the altered dynamics of Ankit and Akanksha's relationship.
 This six-part series is undoubtedly enjoyable and entertaining. There is little new to offer, save from a few special occasions like a celebration for seniors saying goodbye and college elections. Compared to their predecessors, which were carefully trimmed for a 30-minute length, this season's episodes are a little bit longer. There is a second episode, however it does not heighten the tension. The show has had a number of well-known comedians as the narrator. Viewers are particularly entertained by the late Raju Srivastav's final act as a tea vendor outside the institution.
TVF Tripling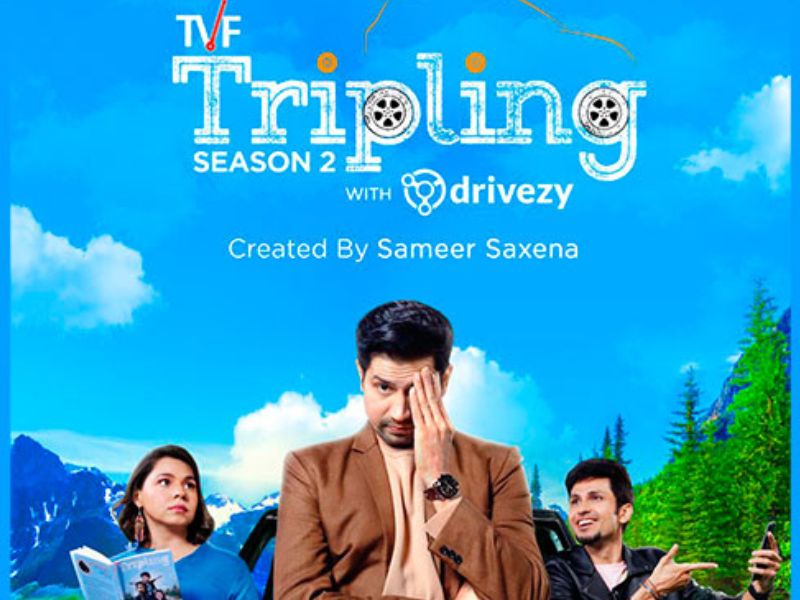 Although the play is billed as a road trip, there isn't really much travelling involved. However, there wasn't much screen time available for that. The show lasts roughly 150 minutes, and the majority of that time is devoted to depicting the relationships between the main characters. However, there aren't really any moral teachings or subliminal social messages to be understood. There were three siblings in the car alone, and there were many humorous moments.
The show's two seasons have a stark contrast to one another. Season 1 was enjoyable and amusing, but season 2 simply seems forced and uninteresting. Even the plot feels similar to the first one, and the most of the punches seemed monotonous and repetitive. Don't get me wrong, though. After watching season 1, there is no chance you won't proceed to the second season as well; the show is still wonderful enough for a single viewing.
 Regarding the first season, it is a lighthearted and energising tale that will instantly make you feel in love with and identify with the three main characters. The dialogue, acting, and photography are excellent, and it has a less slick, more genuine vibe. The music in the background is fantastic. In terms of performance, no one in the production fails to impress, and every performer flawlessly executes their roles. The narrative is skillfully constructed, and the writing is clear.
Sixer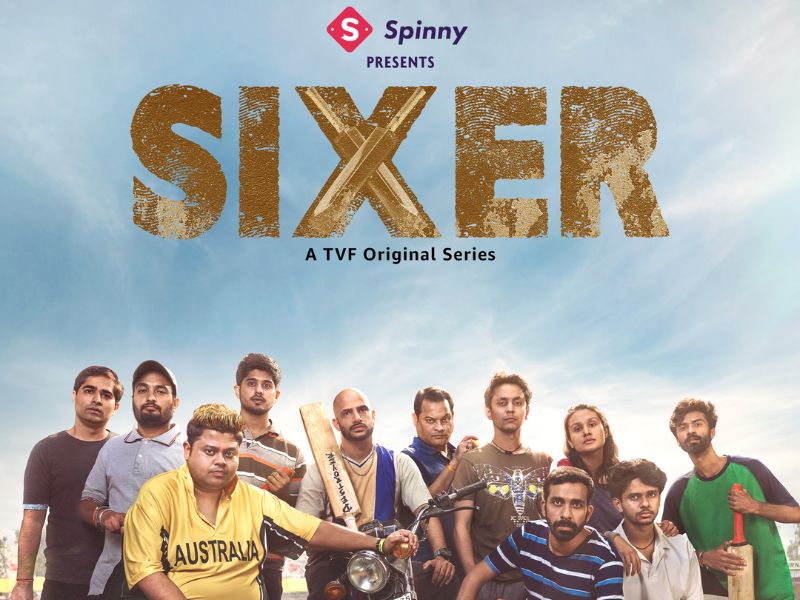 In the middle of the T20 World Cup event commotion, an Indore-based sports drama featuring obnoxious characters who love cricket debuts. Anant Pratap Singh, a local MLA, introduces the show by announcing a T10 competition with a cash prize of Rs 5 lakh. Alok (Rahul Tewari), the competition's poster printer, makes the decision to try his luck by reuniting his former squad, Vijay Nagar Vijetas. Other members of the group include Basant, also known as Aussie (Badri Chavan, who is a fervent supporter of the Australian team), middle-aged car trader Rajesh (Brij Bhushan Shukla), up-and-coming tennis player Gargi (Karishma Singh), and abrasive star player Nikku (Shivank Singh).
 The idea of an underdog squad putting up the sweat, blood, and tears necessary to overcome stiff opposition and win the trophy is well known, yet there are no painful clichés present in this instance. With a well-balanced portrayal of their interpersonal relationships and personal challenges that is seamlessly woven into the story and plays a significant part, the focus is solely on cricket. You'll be intrigued by Chaitanya Kumbhakonum's directing and treatment since he expertly crafted the world of regional cricket. The show is created realistically, notably the cricket matches.
The Interns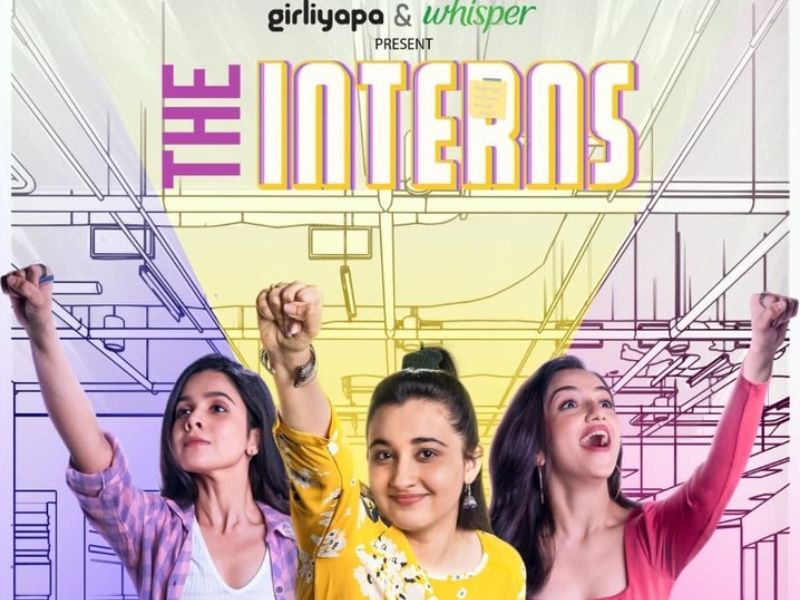 Like always, TVF and its subsidiaries strive to provide original, interesting material that primarily targets young people and teenagers. They now have their intended audience, and as a result, TVF and its other stations have consistently high levels of trust.
With Girlyapa consistently presenting female-centric stories, College Romance for The Timeliners, and Kota Factory for TVF having achieved enormous success, audiences eagerly await their new content. Now, Girlyapa is bringing a brand-new show with the working title The Interns.
Chirag Ratnasingh, Shreyasi Sharma,  Khushbu Baid, and Anant Singh 'Bhaatu' wrote the show. Anant Singh 'Bhaatu' is the film's director.
Three teenage females who are hired as interns at Digital Diva are the focus of the show. The three of them often have difficulties at first since they are unfamiliar with the fast-paced environment centred around offices and a supervisor. They realise that working isn't easy when their supervisor is always yelling at them and breathing down their necks. However, they stick together to tackle all the difficulties they meet during their internship, and this journey is rife with comedy and drama.
Permanent Roommates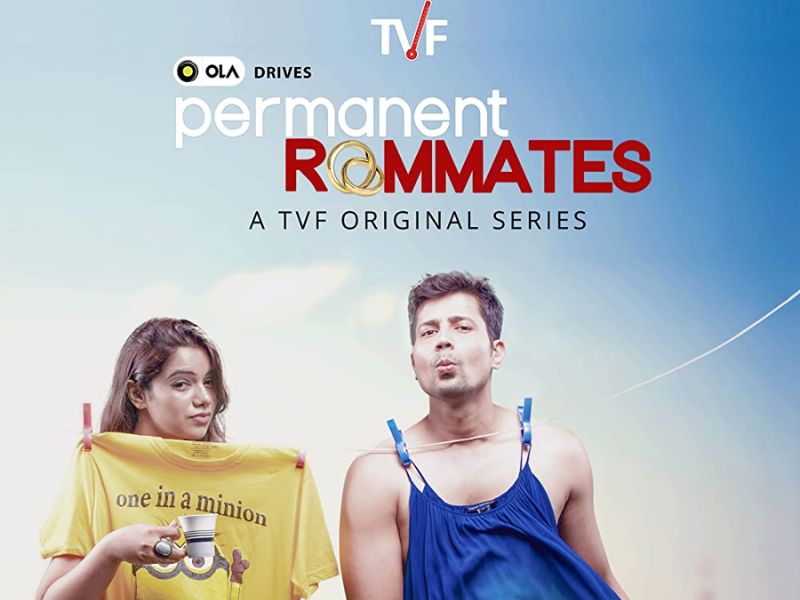 A three-year long-distance romance between Tanya (Nidhi Singh) and Mikesh (Sumeet Vyas) is the subject of the movie Permanent Roommates. When the show starts, Mikesh has recently returned to India from the US in order to pop the question to Tanya. He is on his knees, a ring in his palm, and she is unsure of anything.
The remaining content is a shareable YouTube Playlist.
Mikesh is a straightforward person who states things the way they are and thinks he can convince Tanya that they would work. She feels that the two of them appear very different on Skype than they do in person. Mikesh won't let go, and Tanya is unwilling to let go, and their linguistic clumsiness and confusions are endearing. She stated that while this isn't a "Yes," it also isn't a "No." The two decide to live together to see if their long-distance relationship would still work out well in close quarters. This is where the eagerly awaited second season will pick up.
 Permanent Roommates is a successful invention by Biswajit Sarkar, better known as the satirist Arnub, and it succeeds due to its ideal all-around characteristics. The show's realism stands in contrast to the majority of content created for Indian television. Five brief, well-scripted, to-the-point episodes made up the first season, which is a welcome binge format to start with. Start with this first episode and let YouTube's ever-observant autoplay lead you into the novel and innovative realm of outstanding Indian fiction.
Cheesecake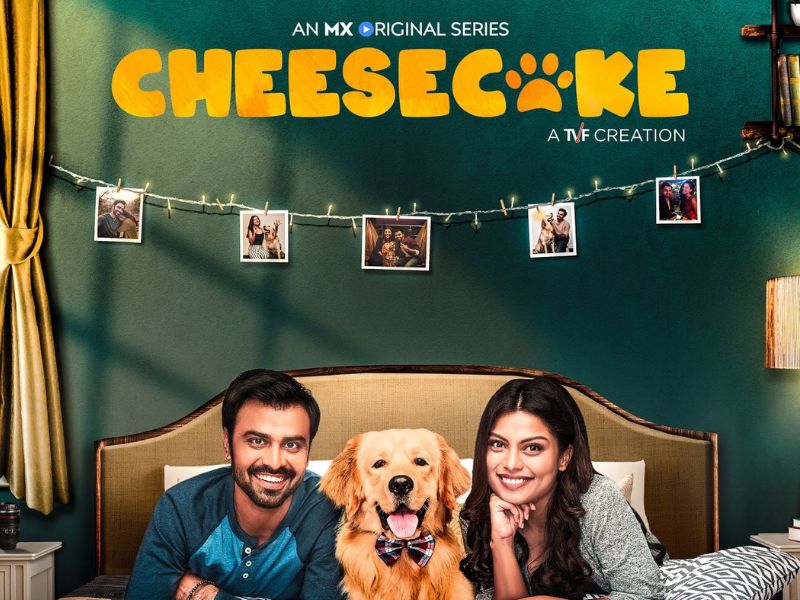 Palash Vaswani is dealing with a straightforward and predictable tale. As was already mentioned, cheesecake is a formulaic dish. However, to create a series, the movie's duration has been condensed into five parts. However, the fundamental idea, emotional arc, and trip remain the same.
We know what is in store from the outset. That would be much more clear if one had seen the trailer. There is absolutely no surprise because Cheesecake follows a formulaic plot with plenty of cheesy scenes. Positively, it's the heartwarming, 'cheesy' moments that stick out. The dog's presence is a significant saving grace.
Every episode features a brief section that, while impressive, is only passably so. the initial tirade against corporate culture, for instance. The "Blank" scenes with Mahesh Majrekar's persona, the naming of the dog, and other such scenarios are further instances where things go well. They are written well and feature The Viral Fever Productions' signature "feel good" energy.
But they only make up a minor portion, and the rest of the material is quite cliche. The writing makes an effort to be weird and funny, but it doesn't always succeed.
The transition to a sentimental and melodramatic conclusion is so forced and annoying. It leaves you with a 'ugh' feeling that's kind of depressing. The expression is more a result of the high bar TVF has established. Given the effort being made to provide the audience something authentic, anything below that is currently occurring seems disappointing.
But with Cheesecake, one has the impression that it was created purely for fun. The philosophy behind the series appears to be: "There is fantastic talent at our disposal; let's make something instead of wasting time." It resulted in a product that was below par.
At the end of the day, Cheesecake has some amusing canine-related dog sections as well as some cheesy moments. Observe it if that suffices. But overall, there isn't much fresh content available. It is a disappointing performance from the TVF, which offers some excellent content in the Indian online community.
 Awkward Conversations with Parents
The television series Awkward Conversations With Parents stars Ritvik Sahore as Ishan, Loveleen Mishra as Mummy, Subhrajyoti Barat as Papa, and Ahsaas Channa as Tanvi. The show's producer was Abhinav Anand. It is a discussion of topics that cannot be brought up with parents. The series' director is Palash Vaswani. The series' main characters are Tanvi, Ishan, Mummy, and Papa. It has two seasons and eleven episodes, and it debuted in 2018. Ishan, the protagonist of the story, finds himself in a difficult predicament with his parents.
Each episode focuses on a distinct theme. Ishan broke the law and his parents found out. When his parents leave for dinner, he contacts his lover Tanvi, and when they arrive earlier than expected, his name is exposed. Ishan is trapped in this condition since his parents check for stains and discover humiliating stuff like nightfall and wet dreams in his bed. Ishaan's potential for being unusual has now surfaced in addition to all other doubts. After playing cricket, everything turns into a nightmare when he reaches home. He is surprised by the pregnancy announcement. As a result, it is in his parents' favour, and they make an effort to resolve the issue. But would Ishan's response be the cause?
Girls Hostel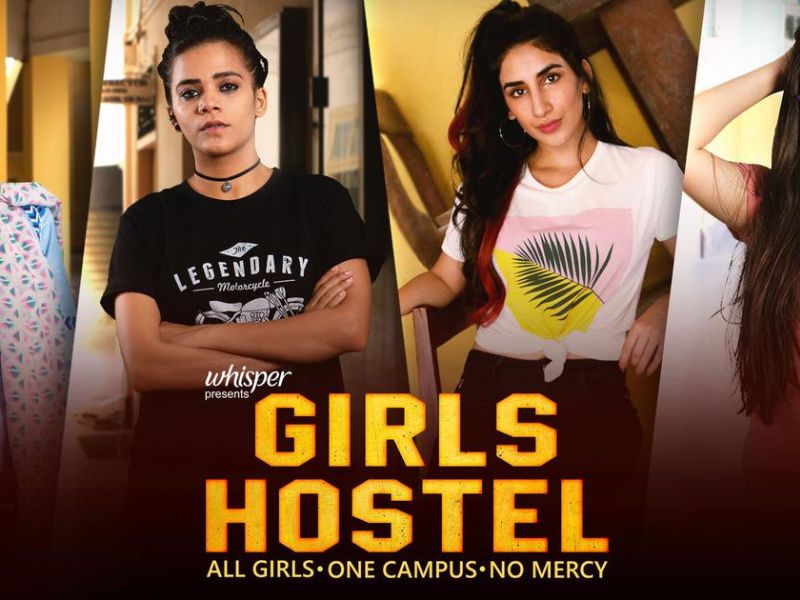 In "Girls Hostel," Richa (Ahsaas Channa), a newcomer from Nagpur who is doing everything in her power to pursue her parents' dream of becoming a doctor, is one of the Dental College Students whose daily lives are explored. Richa's flatmate Milli (Simran Natekar), a fellow newcomer from a wealthy family, enjoys watching catfights and participating in hostel gossip. The college queen Zahira (Parul Gulati), who believes she is superior to everyone, and the hostel don Jo (Srishti Srivastava), who lives by her own rules, are their seniors. Will people from different backgrounds be able to coexist peacefully?
This five-part series, directed by Chaitanya Kumbhakonum, is quite realistic because it gives hints about college life. 'Girls Hostel' has all the ingredients, from a good night with friends to college rivalry, to make it a fascinating watch, and each episode lasts 20 to 25 minutes. The writers (Ashish Manchanda, Shreyasi Sharma) have created a straightforward story that centres on these girls getting along and exchanging life lessons while coping with their own individual problems, ranging from controlling parents to an eccentric warden (played by Trupti Khamkar). It helps that nothing is forced and that the screenplay portrays the realities of dorm life in a way that feels extremely realistic.
InMates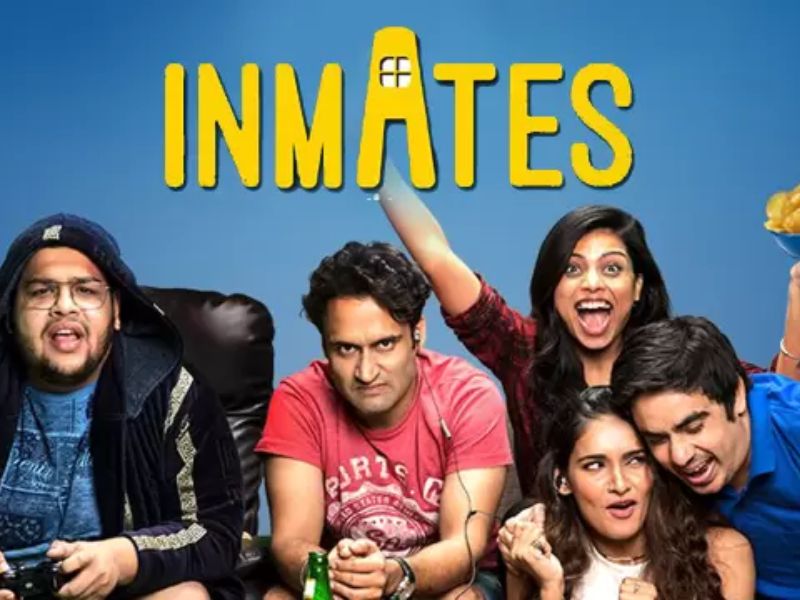 A group of people, literally in all shapes and sizes, fight, squabble, joke, struggle, and of course, chat in the traditional Indian web series vernacular (abuse aplenty) in TVF's new show Inmates, written by Raghav Raj Kakker and Kashyap Kapoor, who are also the actors. Inmates is directed by Yazad Anklesaria. The nutcase friends may easily be sponsored by Airtel ("kyonki har ek friend zaroori hota hai).
Rahul Kapoor (Kakker) is a struggling actor who is typical of those you see in the gyms and lanes of the Mumbai suburbs, frantically looking for his next break. Then there is Richa, the casting director (Akanksha Thakur), who, whenever she needs to exert control over a situation, utilises one particular favourite Hindi insult as an accessory. Then there is Madhav (Ashish Verma), a short man with a worried appearance, who is introduced as an unusual man sitting in an office and gazing at a photo of a bra. He is not buying anything for his partner on the internet. He is not a secret transgender either. A straightforward and sincere man named Madhav is working on a lingerie startup's product for his business.
The majority of the first episode of Inmates is what happens to him later in the day.
Humorously Yours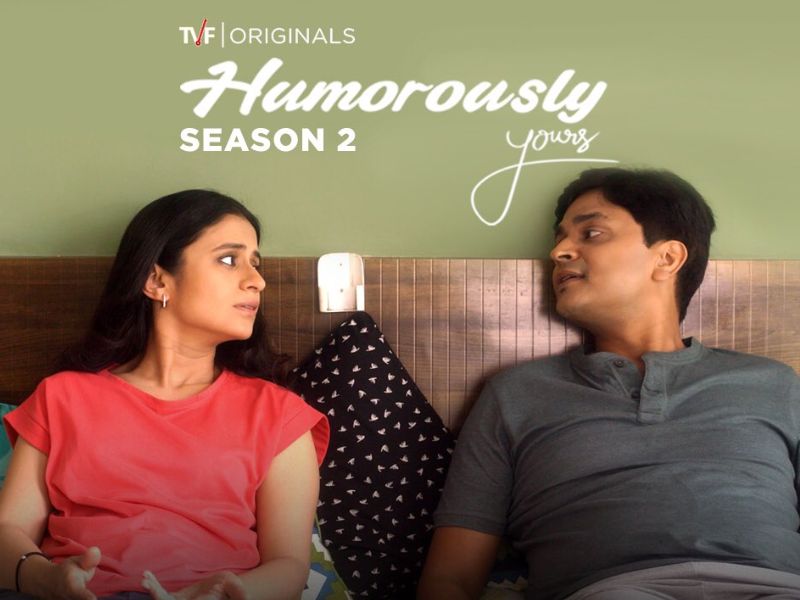 We were taken through the life of a struggling stand-up comedian in the first season of the TVF original Humorously Yours. It demonstrated comic Vipul Goyal's struggles to record that one breakthrough performance. Meanwhile, his marital issues with his wife Kavya (Rasika Duggal) led us to assume that life isn't always amusing for comics. The fictional narrative of Vipul's life was an entertaining watch for those who, like me, were curious to know the story behind well-timed stand-up routines, even though it was not as 'humorous' as the title promised.
However, it's challenging to be as immersed in Vipul's story in Humorously Yours' second season, which debuts at a time when stand-up comedians are making us laugh more frequently than ever.
Beginning with the second season, Vipul is a well-known stand-up comedian who balances his shows while maintaining the guise of being his own manager Ranjit Walia. The show's opening number, "Long Live Ranjit Walia," is a good one. It occasionally makes me giggle.
The Aam Aadmi Family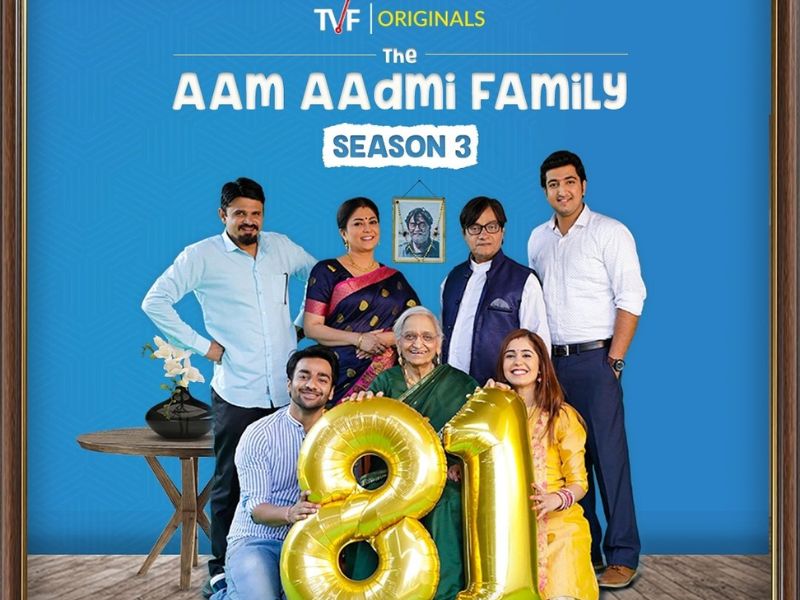 Indian web series are following a completely different road at a time when Western TV shows are moving so quickly and having such dramatic twists and turns in their plots and subplots. They are airing programs that the Indian audience is already accustomed to and adjusting these family dramas, slowing them down, giving them less dramatic turns, and making them more realistic, in order to make them appealing to the recently emerged Indian youth.
 The Aam Aadmi Family operates in a same manner and lacks a clear plot. It's not messy because the show is about nothing. It only asks for your attendance and doesn't even ask you to utilise your brain. By featuring a typical Indian family in the foreground with very similar circumstances, the show capitalises on the typical Indian psychology and human sympathies. The storyline's non-reliance on any one specific element or incident is both its most appealing and most repugnant component. The entire programme is situational; there is no clear central topic. You don't wait for an event to come to a close. It continues
Mr. & Mrs.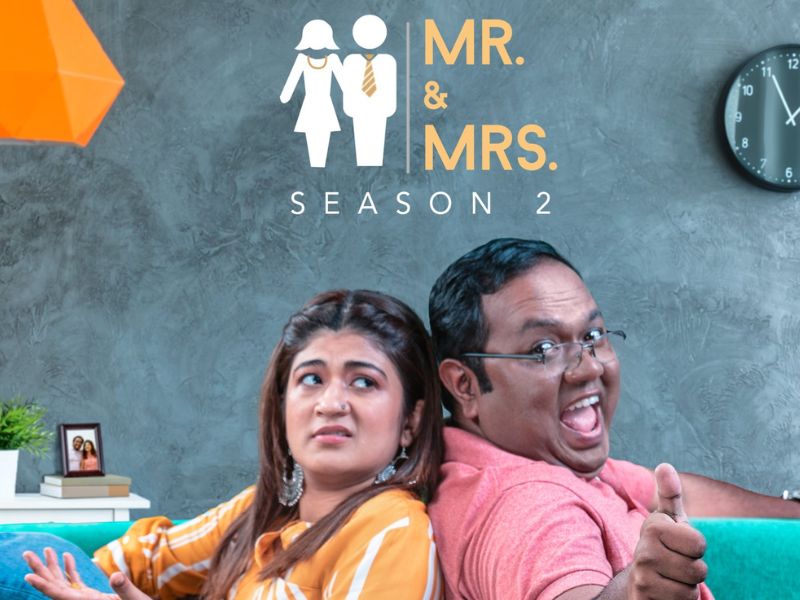 The sharp presentation and clever scripting of Mr. and Mrs. Season are its strong points; the show ends just as you want to check your phone one more. However, there are evident writing concessions in the second season of every popular show, as is customary. Although the couple's disagreements and chats are somewhat eccentric, humorous, and relevant in some ways, it seems like the season was created to impress its sponsor as often and in as many ways as possible.
There is a bright side to this, if and when you can get past the brand-plugging. There is no awkwardness between the guys throughout the husband's conversation with his wife's ex, making it one of the funniest episodes of this season. Instead, the husband is more interested in why a lady would have to end her relationship with such a handsome man and choose to instead settle for a man of average looks. On paper, the situation would have been tense, but it's handled with a deft humorous touch. The subsequent episode just gets better. The female protagonist's attempts to be a "adarsh Whatsapp bahu" and her snarky talks with the male protagonist serve as excellent dialogues that cleverly show the truths common to any family Whatsapp group.
Awkward Conversations with Girlfriend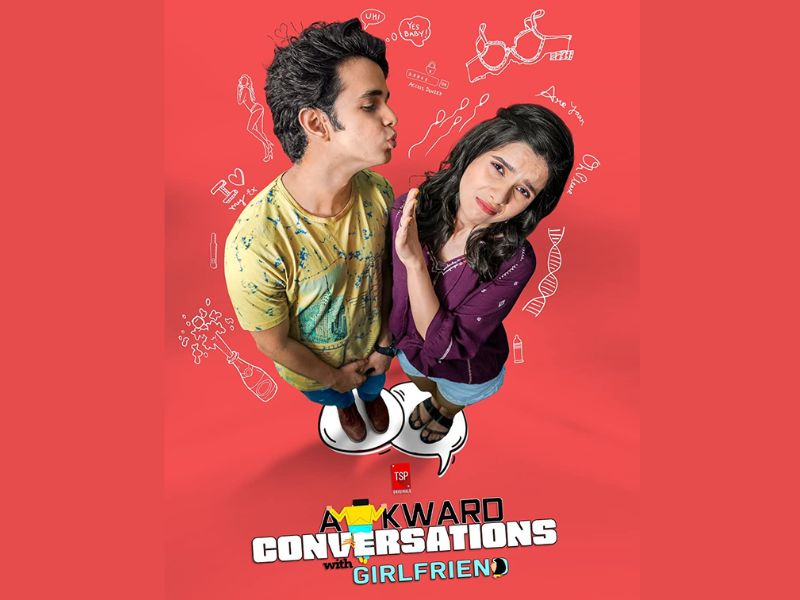 Rashmi Agdekar as Ananya and Ritvik Sahore as Ishan are unquestionably a fun and engaging millennial couple to watch. Their on-screen camaraderie is palpable throughout the entire programme, lending the entire series a cheerful and upbeat vibe.
Sahore gives a standout performance in an episode where he runs into his ex. It's simply incredible how he conveys fear, innocence, irritation, and shame.
Agdekar also does a good job with what her character has to offer during all those awkward chats as a nosy girlfriend.
Positives
Harish Peddinti does a great job of concentrating on some embarrassing scenarios that many millennial couples encounter on a daily basis. Abhinav Anand does a great job telling his story, making it a thoroughly entertaining piece of work.
Negatives
The few drawbacks of an otherwise excellent online series mostly relate to its release schedule and episode length.
There is a connection if you have to wait a week to watch the following episode because they are so brief. If this had been released all at once, the viewing experience would have been significantly improved.
F.A.T.H.E.R.S.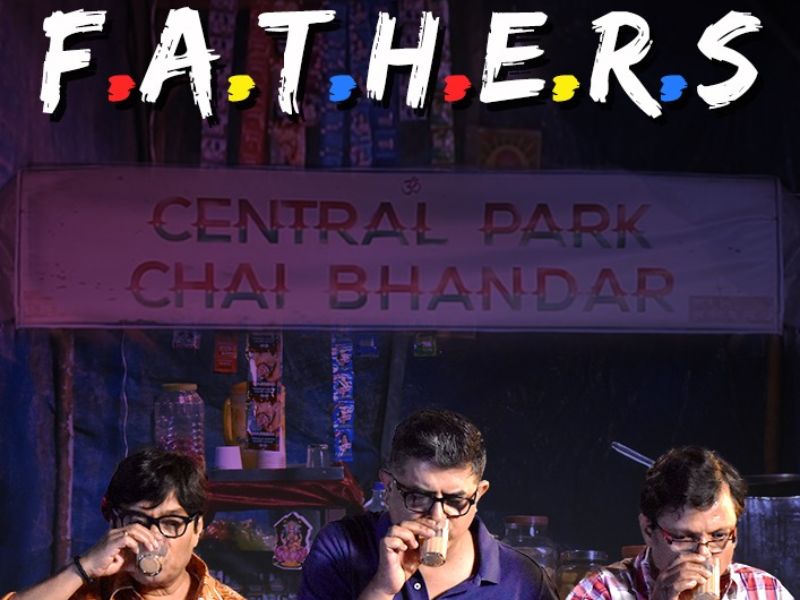 Imagine learning one day that your mother was unknowingly pregnant by a random private medical practitioner; imagine waking up to that news… That is the 40-year-old Jacoba Ballard's life. 94 other people in the state of Indiana, as well. Doctor Donald Cline is the physician in question, and Jourdan does not make an effort to find out why he did what he did in her shoddy documentary.
The seriousness of the crisis and the innocent victims who find themselves in these exceptionally precarious situations called for a more serious treatment of their horrific genesis stories. The dramatic title of "Our Father" accurately conveys how the production company—Blumhouse Productions, which creates horror films—gives in to its demands.
The 137-minute lengthy movie "Our Father," with all its biblical allusions, offers tenable conspiracy theories as to why this doctor—a man of science AND faith in equal measure—thought he was the one "giving" those ladies (these forlorn families) a chance to nurture life. Was God Complex involved? That is a notion suggested by a possible connection to an orthodox sect. Was it the desire to atone for his sins? Cline's past also indicates it, in a somewhat unpleasant way.
Bisht, Please!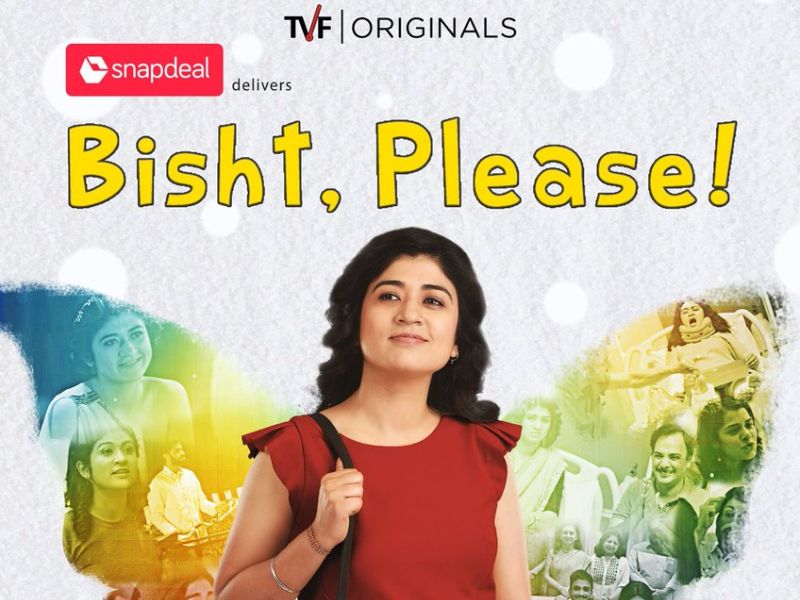 I'm still stunned by Bisht, Please. I haven't laughed out loud at a TVF show in a very long time. To be honest, it doesn't take much for me to be ROFL, but there wasn't even a chuckle. Infuriating cliches abound in the tale of Nidhi Bisht's exploits as a "good girl" in the city, and, to be honest, it's just too damn predictable.
Here, Neetu (Nidhi Bisht) plays the main loser, continuing TVF's established pattern. Tushar Pandey, her lover Donny, steals, lies, and cheats. Additionally, he dismisses her in the first five minutes of the performance because he believes she is too common for him. But Neetu thinks he really does love her. Why? because she has been washing his kachhas for six years. Therefore, why shouldn't he also adore her?
Office vs. Office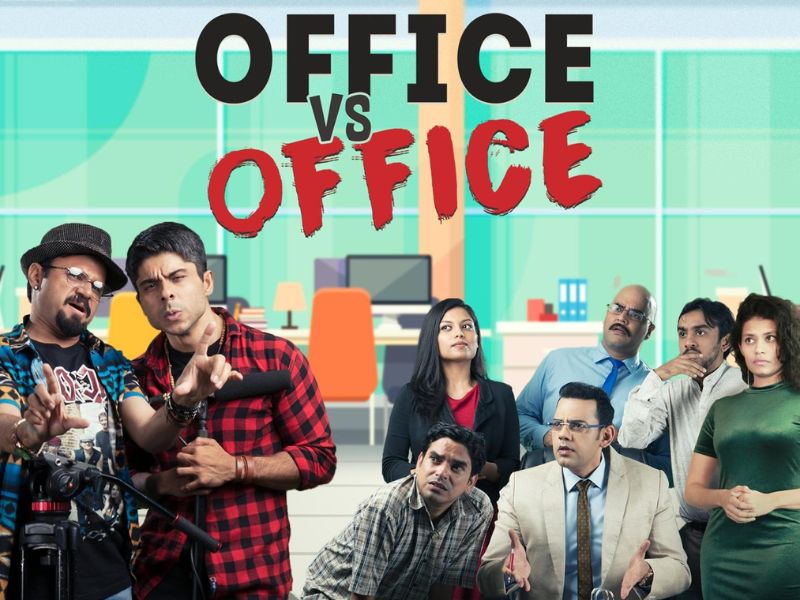 A comedy-drama called Office versus. Office chronicles the tale of the Red Capers Co. and its  employees from the business and creative worlds. It seeks to strike a balance between the client's unreasonable demands and the chance discovery of a wild solution that turned the world upside down. Twelve people play a normal bunch of office workers in a web sitcom where ego clashes, awkwardness, and cubicle gossip characterise the workday.
Many of the actors in the series are particularly well-known for their improvisational skills.
The first character in the narrative is Cyrus Sahukar, who portrays Hemant, also known as Bhedu. His character is impressive. He earned his degree from one of the IITs, the top engineering school in the nation, and created his own business. He enjoys his work and all of his team members.
Girlsplaining 
We are genuinely curious as to when desi web would exit its constant sex phase. Girlsplaining, a brand-new online series from TVF Girliyapa Originals, is regrettably the same.
A young man who has recently entered a relationship is given advice by two gorgeous girls in a college canteen.
There is no flesh show, like in other web series. But despite using other language, the topic of the chat is mostly sex. It certainly brought back memories of the conversations we used to have in the locker rooms of our college dorms. Use open s*x phrases like we do in the West if you truly want to be open.
The condom sponsor is freely promoted on the channel, and to be honest, it doesn't come out as forced.
The Royal Palate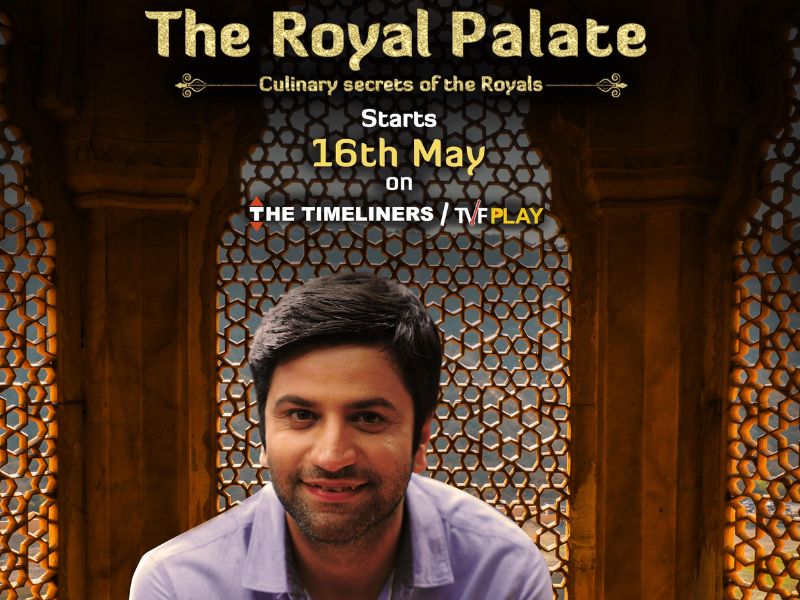 The celebrity chef from Punjab will bring royal cuisine from seven Indian cities. The web series, which began with a kebab in Lucknow, will also visit Rampur, Murshidabad, and Jaipur. Speaking of the programme, Chef Kunal explains, "Royal Palate is a program created to learn about the culinary history of royal India. It should be mentioned as well that we did not simply choose a few recipes to include in the series. We have done extensive investigation and even verification on the cuisine. For instance, to fully comprehend the recipe while we were in Rampur, we went to the Raza library. It developed into a rewarding and interesting journey.
The renowned chef, for whom home-cooked cuisine from his mother is the ultimate comfort food, said that this led to the discovery of some intriguing halwas like Gosht ka Halwa, Ghass ka Halwa, Fish, and more.
The chef investigated the Sheherwali community in West Bengal as well as the nawabi cuisine that Nawab Wajid Ali Shah introduced to the city. The Nawab's great-granddaughter, who we also got to know, shared some fascinating stories and recipes with us, the chef added. The chef has also written a book that gives you a peek into the royal kitchen.